Broadband Forum unites VDSL2 with G.fast in new technical specification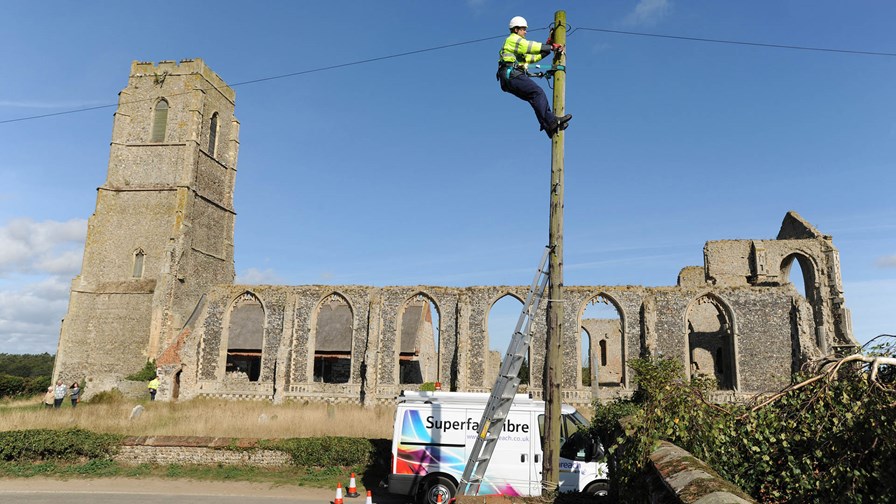 New TR-301 recommendation from Broadband Forum
Common standards for fibre to the distribution point architectures
Questions remain over customer acceptance of reverse power mode
The Broadband Forum has created a new specification during its quarterly meeting in Portugal that it says will better enable service providers to deploy ultra-fast broadband. The new specification – TR-301 – is focused on copper enhancing G.fast technologies as well as VDSL2 and uses what it says is a radically new Fibre to the Distribution Point (FTTdp) architecture and set of associated requirements.
"This represents a significant amount of work over many years including often challenging global industry consensus building," said Kevin Foster, Chairman of the Broadband Forum. "This will be the global standard for this innovative access architecture, and one on which many service providers will build their ultra-fast aspirations. Technical Report 301 will enable the global economies of scale necessary for successful deployment of ultrafast broadband."
The TR-301 specification provides the architectural basis and technical requirements with a new node type, the distribution point unit (DPU). These nodes support one or more high-speed copper drops to individual subscribers. The objective behind the Broadband Forum's work is to establish a common related technical specification for FTTdp in order to ensure maximal equipment and management interoperability.
The Forum believes having this standard will increase the service take-up rate, especially as there is no provisioning required by the operator and no rewiring of connections. It also offers the opportunity to lower OpEx through reverse powering (fed from the customer premises) and remote connectivity reconfiguration.
Testing times for G.fast
Reverse powering is a rather contentious issue. It is one of three distinct ways to power G.fast connections. Whilst it does indeed appear sound business sense for the operator, there are legal and moral issues. For example, which premise is supplying the power for the node? And does that mean other premises are getting service off the back of someone else's power? Why should a customer add to their electricity bill to power equipment owned by the operator and used by their neighbours? Also, what happens if there is a power outage at the premises – how can an operator ensure emergency calls can still be made? And so on.
No wonder then that in the latest set of G.fast trials underway by BT in the UK, it has decided not to test this aspect for the time being, instead concentrating on the other two options: regular forward power from the exchange or direct power by directly connecting nodes to the national grid.
We should learn more about the workings of FTTdp in the Forum's WT-318 release, currently a work in progress, which focuses on the management architecture and requirements.
In June the Broadband Forum hosted the industry's first G.fast equipment plugfest, as part of its ongoing program to prepare for widespread G.fast certification. A total of 14 companies participated in the event at the University of New Hampshire's InterOperability Laboratory, and a series of similar gatherings has followed.
"By testing and validating G.fast interoperability across vendors and chip sets, service providers gain the peace of mind that they will have a more mature ecosystem right out of the gate, leading to faster time-to-market and a better subscriber experience," said Michel Langlois, SVP of systems products at Calix.
The ITU-T's G.9701 (G.fast) specification was approved in December 2014 and is designed to provide broadband connection speeds at up to 1Gbit/s over a single twisted pair cable in an existing copper infrastructure.
Email Newsletters
Sign up to receive TelecomTV's top news and videos, plus exclusive subscriber-only content direct to your inbox.