AT&T and Verizon identified as broadband "investment heroes"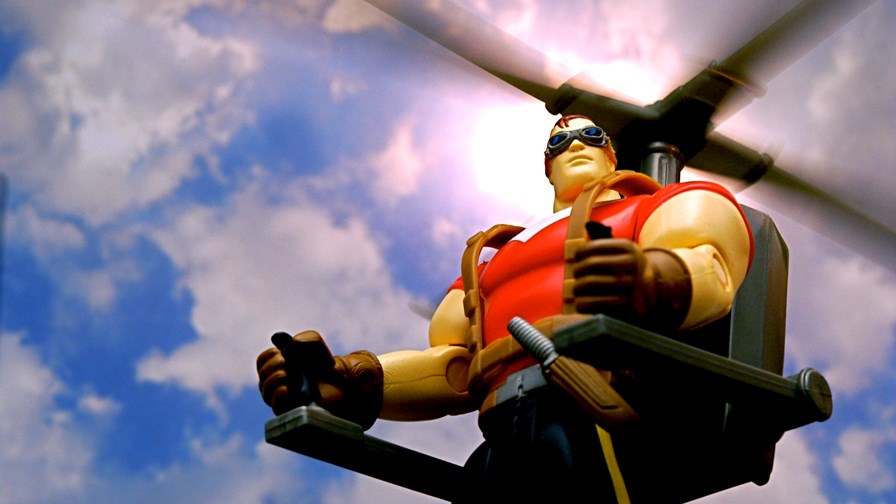 Respectively poured US$21 billion and $16 billion in broadband last year,
Relieving US 'investment drought' that has lasted since the Great Depression.
Pesky laws and regulations preventing the emergence of broadband nirvana
But back in the early 1800s Georg Hegel observed "no man [broadband or swivel-hipped] is a hero to his valet."​
A new report, "US Investment Heroes of 2105" discloses that last year the biggest investors in the US economy were American broadband providers. They were ahead of the rest of the pack by a country mile and then some. And the biggest 'heroes" of all were AT&T and Verizon. The two corporations respectively invested US$21 billion and $16 billion over the course of 2104.
The new publication from the Washington DC-headquartered Progressive Policy Institute (PPI) uses data gleaned from the 2014 capital expenditures of the Fortune 150 companies disclosed in corporate accounts and in filings with the US authorities. It makes the claim that heavy investment in the broadband industry has been of almost inestimable value to the US economy because, the nation has been "suffering from an investment drought ever since the Great Recession" of the 1930s.
Well, it's a novel and ever so slightly right of centre way of interpreting history and discounting the value of various other incalculable contributions made over the past 80 or so years, ranging from the massive public infrastructure projects that were central to Roosevelt's "New Deal", the huge upturn in output and income occasioned by the armament and ancillary industries during the Second World war, post-war reconstruction, the Eisenhower administration's immense road building programmes, the defence industry expansions of the 1950s and 1960s, all the way on through to the computer, IT and dotcom booms of more recent decades.
The PPI is regarded as a "centrist' organisation in terms of its politics but the current report adopts a classic laissez-faire free-market agenda which it encapsulates thus: "If we want to assure a future of high American living standards, one of the most important things we can do is adopt policies that increase business investment."
Given that stance it is hardly surprising that the report goes on to criticise US government policies, which, it claims have become "less friendly" to broadband investment and network modernisation in recent years.
Apparently a thick wet legislative and regulatory blanket doused in government-approved over-priced non-inflammable H2O has been thrown willy-nilly over the raging white hot fire of previously unquenchable belief in broadband technology which has has dampened speculative ardour and left only a reeking, smouldering mess in its place.
The report says, "The legal uncertainty surrounding the Federal Communications Commission (FCC) move to regulate broadband under Title II of the Communications Acts, including the risk of restraints on business practices and price regulation, are likely to dampen investment in U.S. broadband networks over the long term. The FCC's return to regulation comes at a time of significant broadband investment, as documented in a USTelecom data analysis showing that aggregate U.S. provider investment grew by $14 billion, or 22 per cent, from $64 billion in 2009 to $78 billion in 2014."
Once it gets that particular bugbear from under its saddle the PPI report goes on to conclude that what it sees as the current "overall investment drought" is because of the unevenness of innovation and the fact that investment has been at its strongest in highly innovative industries including broadband, IT, and energy production. The corollary is that sectors experiencing lower rates of innovation, such as health care and materials sciences have attracted less investment.
The PPI report says the solution to this investment disparity is to "encourage adoption of information technology available through modernised consumer and business broadband networks."
It continues, "For instance, applications such as enterprise video, big data analytics and the Internet of Things may have applications that enable more businesses to take advantage of the revolutions in the Internet and mobility. Health monitoring, distance learning, smart grid, and e-government are just a few examples. PPI calls for government policies that broaden the scope of innovation to include more areas of the economy which will generate more investment and more jobs."
Fair enough, but the report then harks back once more to the iniquities of regulation and government policies saying that they have taken "an ominous turn" and that "recent moves to expand broadband regulation put at risk the pace of investment growth."
The Investment Heroes report concludes by looking nostalgically back to a mythical Golden Age "when regulators had declared the Internet "off limits." Can anyone remember exactly when that was? No, thought not.
Email Newsletters
Stay up to date with the latest industry developments: sign up to receive TelecomTV's top news and videos plus exclusive subscriber-only content direct to your inbox – including our daily news briefing and weekly wrap.