As the latest WSIS meeting closes, the goal of a digital inclusive society remains elusive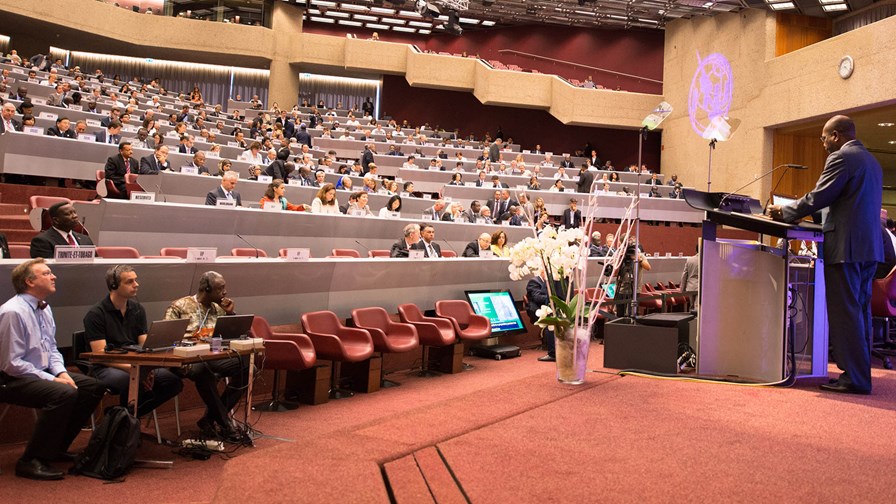 Almost eleven years after the first World Summit on the Information Society (WSIS) was held in Geneva, delegates gathered once again in Switzerland to take stock of progress and reposition its agenda for life beyond 2015.
The 'WSIS+10 High-level Event' drew to a close last week and its final reports have all now been published. The event was co-ordinated by the ITU, and jointly organised by over 30 UN organisations including UNESCO, UNCTAD, and UNDP (and if you can name all three acronyms then you're probably sitting in the audience).
It attracted over 1,600 participants including ministers, private sector companies, academics and the civil society – all gathered to review progress on the outcomes of WSIS over the last ten years and to set priorities for the post-2015 development agenda.
When a Declaration of Principles was signed at the first WSIS meeting in Geneva, an accompanying Action Plan was put into place, designed to build a more inclusive Information Society and to achieve ICT-related goals as set out in the UN's Millennium Declaration – the Millennium Development Goals (MDGs). The main goal was "to ensure that more than half the world's inhabitants have access to ICTs within their reach". This plan was to be achieved by 2015.
Unfortunately, it's unlikely to happen.
"Sixty percent of the world's population do not have access to the Internet and the vast online resources of information and knowledge," UN Secretary-General Ban Ki-moon said in his opening address to the WSIS+10 delegates. "We must do everything in our power to increase access to ICTs and broadband connectivity across the world."
There were numerous supporting targets, such as:
to connect all local and central government departments and establish websites and email addresses;
to adapt all primary and secondary school curricula to meet the challenges of the Information Society;
to ensure that all of the world's population have access to television and radio services;
There were also several non-quantified targets, addressing issues such as community access, education, health and so on.
According to ITU Secretary General Hamadoun Toure, the goals of WSIS may have been hampered from the very start. Speaking at one of the opening events at WSIS+10, he said "We missed the opportunity to integrate ICT into the MDGs, but now we have a chance to highlight the power of ICT in the post-2015 agenda."
Indeed, John Davis of Intel, and a long-term supporter of the ITU-backed Broadband Commission, explained how the situation has changed: "When the MDGs were first initiated, the people who needed ICT the most could afford it the least. Now, ICT is accessible to many more and many benefits have come as a result. It is not just governments or the ICT sector realizing this, but people are also realizing it because of the direct benefits that they get from using ICT."
Professor Richard Heeks, University of Manchester, who has conducted an analysis of WSIS documents and work, argued that it's not going to be easy to keep ICT in the post-2015 agenda, mainly because WSIS "has struggled to engage with poverty and climate change adaptation; ICT is out of sync with these topics. It is more than just adding the words 'sustainable' or 'inclusive', WSIS must break out of the ICT bubble – engagement must go beyond digital divide and cyber security and should be all encompassing."
Here's a reminder of the action lines that form the backbone of WSIS's work:
The role of government in the promotion of ICT

Broadband ICT infrastructure
Access to information and knowledge
Capacity building
Cybersecurity
Enabling environment
ICT Applications:

E-government
E-business
E-learning
E-health
E-employment
E-environment
E-agriculture
E-science

Cultural diversity and identity, linguistic diversity and local content
Media
Ethical dimensions of the Information Society
International and regional cooperation
At its final Targets Review meeting, there were grumblings about the lack of ICT statistics. At least they acknowledged the "mixed results in achieving the WSIS targets", which is more than the individual action line discussions appeared to do. The session also highlighted "the lack of data to fully assess progress and the need to produce better ICT statistics to assess the development of the information society". And not just ITU data, but other sources should also be incorporated.
"Targets and action lines should be time-bound, concrete and measurable," said Susan Teltscher, head of the statistic division at the ITU.
I call on all leaders to take necessary steps + trigger int'l coordinated effort to ensure ICTs form part of #post2015 #SustDev Goals #WSIS

— ITU Sec Gen's Office (@ITUSecGen) June 12, 2014
The problem with WSIS is, like any major international initiative, it is just so big. There are so many stakeholders – many of whom appear to be quite content with the never-ending cycle of meetings and reports. The aims of WSIS are laudable and of great importance to global society. Those in WSIS who are trying to convert talk into action are to be commended – it's no easy task.
But WSIS isn't perfect. In the ten years since it was created, what exactly has it achieved? By all means talk a day to read through the session reports; there's plenty of material in there. There's all the action line meetings, country presentations, thematic workshops… But where is the one-page summation? Where is the acknowledgement of the successes and the failures? Where are the key data and statistics? It's all wrapped up in a baffling 251 page 'outcome document'.
And so, having begrudgingly accepted that the last ten years has produced "mixed results", the WSIS community turns its attention to the world beyond 2015.
"The WSIS+10 Outcome Documents will provide a set of fresh priorities for joint action oriented towards the further development of the global ICT ecosystem," said the ITU's Dr Touré. "We are now paving the way for ICTs to contribute productively in achieving the objectives of the post-2015 sustainable development agenda."
Here's our advice for the next WSIS meeting – cut down the delegate numbers by at least a half, come up with a much tighter focus and key objective, cut out most of the side events and distractions, and improve measurement considerably. We want to be able to track real, quantifiable progress. There's too much at stake.
Email Newsletters
Sign up to receive TelecomTV's top news and videos, plus exclusive subscriber-only content direct to your inbox.