How to get the digital party started: build it and they'll come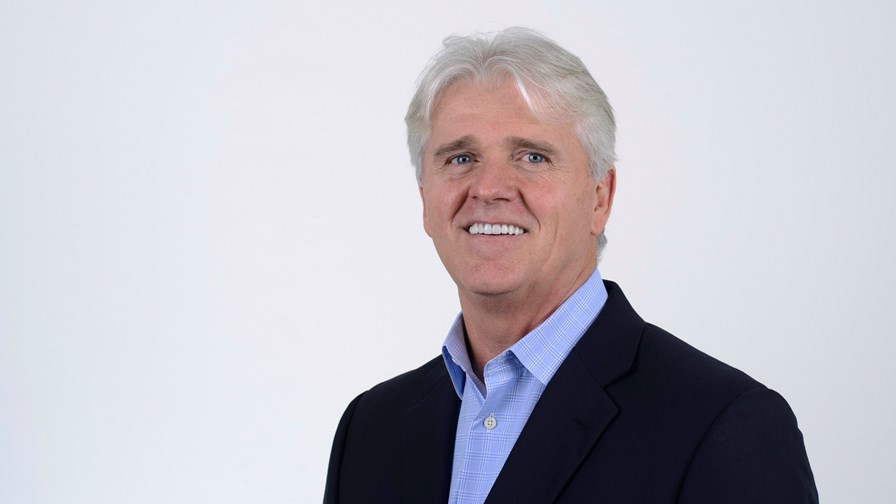 An exclusive interview with Bill Morrow, CEO of Australia's National Broadband Network (NBN Co), due to address next week's Broadband World Forum, at EXCEL, London
Broadband World Forum is convening in London at what might prove to be a key moment in the development of the online economy in the UK. Right now UK regulator Ofcom is engaged in its once-in-a-decade review of the nation's broadbandedness and is, at the urging of nearly all of BT's competitors and a cluster of public interest groups, considering the pros and cons of breaking the UK incumbent up.
That would result in two separate companies each chasing a fair return: one a fair-to-all access infrastructure provider (Openreach as is) to do the physical provisioning; and the other an independent service provider (BT) running, as it were 'over the top', and competing for services on an equal basis with other service providers.
BT is dead against this and, taking a leaf perhaps from the aggressive, regulator-hating approach of its US peers, has none-too subtly promised a world of pain for the industry and a never-ending stream of litigation for the regulator should a break-up plan eventuate.
So what way should Ofcom jump? What way will it jump?
After all it's grappling with the eternal telecoms conundrum: what 'should' the ideal telecoms access market look like and how should it be structured? It's not easy as such a mythical beast would have to be tuned with an optimum mix of regulation, tempered with investment incentives. It would be primed to adopt an appropriate range of technologies and the ability and incentive to adopt new ones. It would have to be offered an attractive risk/reward profile while at the same time equipping a nation (both urban rural) with adequate broadband and thus enabling it to compete in the world.
One man who may be able to point to some of the risks and rewards involved in a coherent regulatory approach to broadband access is Bill Morrow, the CEO of what in some ways would be an approximation of Openreach should it be detached, Australia's National Broadband Network (NBN Co).
Bill can fairly be described as a global industry veteran. Previous to the NBN he was CEO of mobile operator, Vodafone Hutchison Australia, and before that CEO of US operator Clearwire. Bill started his telecoms life with Pacific Bell in the US, spent time as president of Japan Telecom and then became chief executive and subsequently president of Vodafone UK.
The NBN, though, is presumably a much more complex beast to manage. There's all the usual managerial, technological and user issues to grapple with plus an added dollop of political chicanery running along on top - especially so in Australia where the NBN has been a long-standing party-political issue. As governments changed, NBN plans have changed with them.
So first question: How would Bill describe his current position to his peers. What's it like to run something like the Australian NBN with all the additional political complications and sometimes hostile media attention? What's the attraction?
"I would say it's one of the opportunities to leave a legacy about changing a country in a material way," he says.
"Australia has long been known for its early adopters from a technological point of view and yet we are so far behind our peers in broadband at a market level in terms of speed, retail choice and affordability. But in putting the NBN together we are creating a new ecosystem and changing the digital face of the country. That's just what a lot of chief executives aspire to do - to leave a legacy."
So why has Australia fallen behind? After all, it may be a large country with a huge hinterland, but it has nearly all of its population clustered in five or six large cities so should - overall - be just as easy to serve with broadband as anywhere else. Why is there such a problem?
"It has a different market dynamic which has driven us to where we are. If you look at other markets like the UK or the US [these show that] when you've got carriers chasing each other they're always looking to break through with something else, something new, with either a service offering or a cost reduction. Australia's not really had that."
"That's not to criticise Telstra [the Australian incumbent]. Every chief executive [would act the same] but because of the absence of those market forces you've got an evolution rather than a revolution. Companies just won't cannibalise themselves, they're not geared that way."
Most interesting has been that the NBN's technology choices have become core election issues - that's not something we've really seen anywhere else. I asked Bill what that was like to experience at first hand.
"I think we had a general conversation that started as 'should we all have broadband that creates a new sort of ecosystem?' and I think that everyone - the chap in the pub, the politician and the expert - agreed that we should. So then it came down to 'If market forces can't do the structural separation to bring that about, then we have to have the government stepping in,' much like they would to build motorways and things of that nature so you're creating a larger ecosystem with long run-benefits there may not be immediate return."
"And then it came down to two different government philosophies or policies that resulted. One was go ahead and build it for the future and cast aside an economic optimisation issue or even a timing issue on how long it would take to be built, and the other - the current government - is thinking along the lines of 'Well let's build it as quick as we can and let's do it at the least possible cost and we'll evolve it as the demand dictates rather than that 'one fell swoop' of building something that you wouldn't need to change for quite some time. And that has led to the pub debate. Should we have fibre or is it OK to have fibre to the node?"
And what's the answer?
"I come in with a neutral position," says Bill. "I don't care about politics and I can't even vote in this country so I don't take a side. I categorise myself as a recovering engineer."
Read Part II of our exclusive interview with Australia's NBN CEO - Bill Morrow on structural separation, political independence and Australia's answer to the broadband conundrum.
Email Newsletters
Sign up to receive TelecomTV's top news and videos, plus exclusive subscriber-only content direct to your inbox.