Good news, for a change: welcome to our (fast becoming) gigabit reality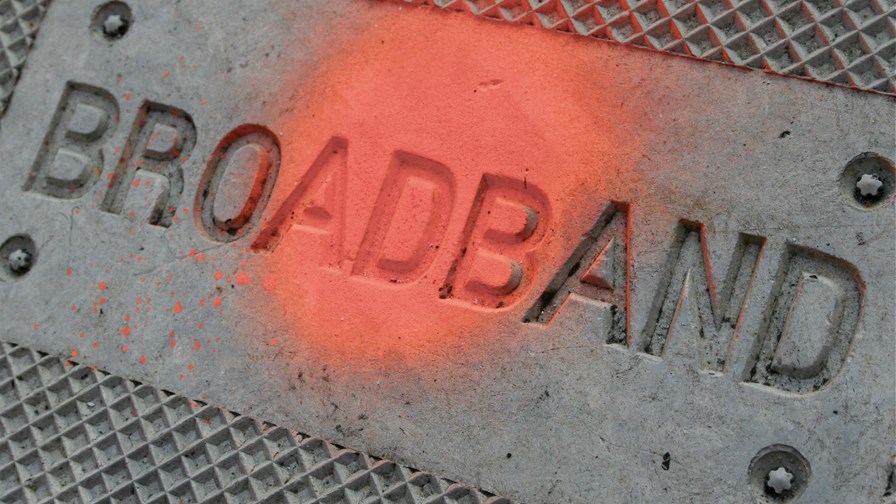 Broadband World Forum Survey appears to show we're turning a corner on broadband...
An outbreak of anxiety and competition has done its work and improved the broadband stats over the past year or so..
...at least in the developed world
Things really seem to be looking up in the global broadband market. The 2018 Broadband World Forum Survey Report is out and it notes that while last year the forum subtitled its publication 'Toward the Gigabit society', this year it feels like the Gigabit society is almost upon us. Survey respondents are bubbling with enthusiasm.
Even FCC chairman Ajit Pai has noted the change in a press advisory arriving with us today, although of course - Trump-like - he doesn't miss the opportunity to attribute the bump to his industry stewardship:
"Since my first day on the job, this agency has been focused on cutting through the regulatory red tape and increasing broadband investment... After Internet service providers reduced new investments in 2015 and 2016 under the prior Administration's regulatory approach, broadband investment increased in 2017 by $1.5 billion over the previous year."
Unfortunately for him the broadband improvement has been experienced globally and mostly well beyond his reach.
Some respondents (69 per cent in fact) reported positive growth with 19% reporting business had "rocketed" over the past 12 months. The forum's analysis puts this down to market competition, rather than consumer demand - driving the trend toward gigabit services, it claims
"There is a sense of urgency among operators in mature markets with fixed broadband revenues under pressure due to slower growth. For all operators, a gigabit upgrade offers the opportunity to appeal to the tech-savvy, high spending customer and earn a premium over lower-speed tiers.
"While market competition has propelled investment in gigabit broadband, with trials leading to the roll-out of 5G services, fixed mobile convergence and expansion of connected devices have all contributed to the growth of the industry and digitisation of the consumer," it says.
Here are some of the global network operator comparisons:
Globally, operators are focused on Next-Generation networks (24% of respondents) and Access Technology (18%)
In Europe, more respondents are focused on Access Technology (30%) than global average, reflecting the need to overhaul or get more out of legacy networks
A third of Africa registrants show an interest in Next-Generation networks (30%)
Belgium has a strong propensity towards IoT (23% vs 2% globally)
Portugal likes the Smart Home (12% vs 3% globally)
Data analytics and Network Virtualisation weight higher in the UK than average,
Nearly a third of Spanish respondents have Network Virtualisation as a key focus
Germany is dominated by Access Technology (25% vs 18% globally) and Next-Generation networks (36% vs 24% globally)
Fixed network operators
The future for fixed is fibre and its complementary technologies: FTTH will be the greatest investment for the next five years followed by NG-PON and G.Fast
Fixed network operators also ranked customer satisfaction as the most important focus for their business, followed by ROI on FTTx or technology investment
Converged network operators
Customer satisfaction, retention and loyalty is the top priority for business followed by achieving the perfect technology mix to maximise reach and quality of service
FTTH will be the biggest investment over the next five years, followed by 5G and G.Fast
Mobile operators
Making the business case for 5G is ranked most important for mobile operators
Making the network faster is the key investment focus for the next five years: G.Fast far outweighs other technologies followed by NG-PON and FTTH
The Broadband World Forum survey points out that vendors and suppliers marked up FTTH (see above) but also pointed to NG-PON (42 per cent), software defined and virtualized networks (33 per cent) and whole home WiFi solutions (33 per cent) as important for operator investment. But more than 90 per cent said 5G technology would be the operator's overriding concern.
Not according to operators though, who aside from more than half of them confirming FTTH as the dominant technology strategy, also reported that GFast and NGPON were about equal with interest in 5G (around 10 per cent each) at this stage.
"While vendors believe data and analytics using techniques like machine learning should be front and centre of the CTO's agenda, such tools are barely registering with operators as a top priority to date," says the report.
Interestingly, those results mirror the divergence TelecomTV recently highlighted in our survey 'TelecomTV Report: 5G Evolved and Defined' where we noted a marked difference between vendor enthusiasm for 5G - especially its supposed ability to bring a vast new market of business verticals into the mobile fold - and the CSPs themselves who were far less enthusiastic, many of whom see 5G as 'just' another speed ramp at this stage.
While we can always expect vendors to be enthusiastic about operators digging out their wallets, it does illustrate the extent of the vendor echo-chamber effect.
As you would expect, while the aggregate feeling about broadband growth and investment is good in the report, there is huge variation around the world. For a deeper dive and an exhaustive set of country and technology rankings, you can access the report here.
Email Newsletters
Sign up to receive TelecomTV's top news and videos, plus exclusive subscriber-only content direct to your inbox.