US auto industry urged to share its vehicle-to-vehicle 5.9GHz spectrum allocation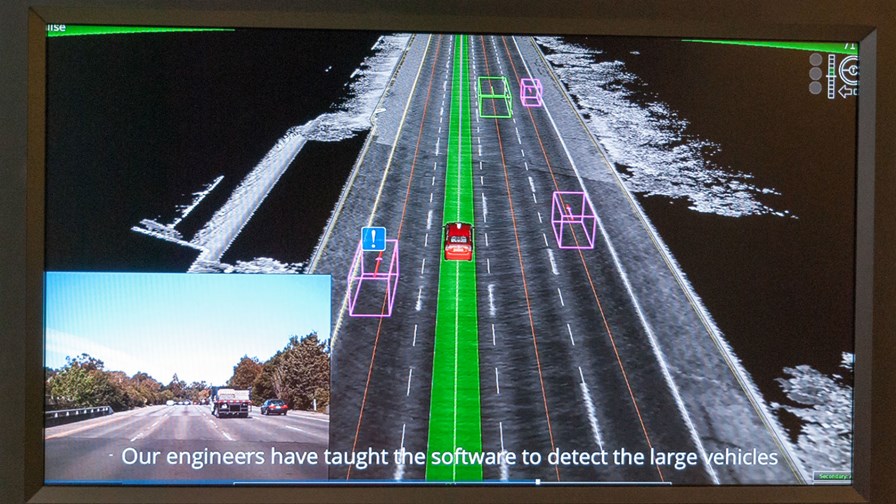 Yesterday Guy Daniels reported on how and why mobile operator hegemony will be under threat from 5G rather than saved by it (see - Making the case for a new breed of local mobile operator).
Guy pointed out that "verticals (not just industry segments, but also cities) are now openly voicing their desire for access to their own spectrum, and regulators are starting to listen – as are vendors, with their own 3GPP-based enterprise alternatives."
A sort of reverse example of this incursion is currently playing out in the US where there's a dust-up brewing between a vertical, having already sewn up some spectrum for advanced applications, now being challenged over whether it has a right to the spectrum's exclusive use.
Back in 1999 the FCC granted the auto industry a slice of spectrum at 5.9 GHz with a view to that industry developing some future vehicle-to-vehicle communication system - such a 'last century' move with hindsight, for back then it was usually assumed that any radio application would, by definition, need its own assigned bandwidth which would be carefully selected for the appropriate characteristics.
Now, however, that no longer holds. Different dynamics are in force and a pose of technology firms, including Google, Broadcom, Qualcomm, Intel and Dell are arguing that the auto industry has essentially been squatting on that 5.9GHz spectrum and, further, that it should be released back into the public band where it can also be used for WiFi (and of course LTE-U) to help cope with ever-increasing demand. The group wants the band to be shared for both ITS and WiFi.
Clearly the 50 or so members of the auto industry is not best pleased and have written to the US President to make a case for maintaining the status quo, essentially arguing that first, it already shares the band, and second that its long period of inter-vehicle communications research might come to nought if changes were made.
Furthermore it pleads that the 'Dedicated Short Range Communication' (DSRC) systems it has been developing to help reduce traffic injuries and deaths on the US roads, would be compromised if it were forced to share. Making a technical issue a matter of life and death is always a good way to cut through.
But the reality is that new arrangements for spectrum allocation to allow new verticals and 'local' players into the mobile market are a must with 5G and next generation networks. To foster that sort of flexibility (or fragmentation, as the incumbent mobile operators will no doubt frame it) will require new models for spectrum sharing.
There will be fights and the lawyers will grow fat.
In fact with the advent of LTE-U and LAA, there already are. But the prizes are huge. In the case of Intelligent transport - including 'Dedicated Short Range Communication' technology - research firm, Global Market Insights, has sized the Intelligent Transportation System (ITS) Market at US$ 18.04 Billion in 2014, ballooning to 47.6 Billion by 2022 - that's a growth rate of about 13 per cent and the rest of IT industry isn't about to let today's incumbent auto players get a free ride on the back of a now ancient spectrum allocation.
Email Newsletters
Stay up to date with the latest industry developments: sign up to receive TelecomTV's top news and videos plus exclusive subscriber-only content direct to your inbox – including our daily news briefing and weekly wrap.