The connected car: don't forget compatibility and the aftermarket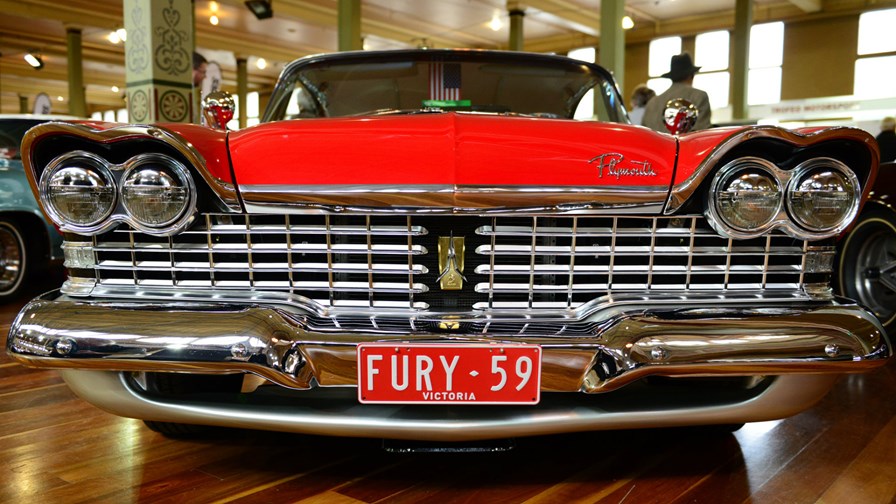 About 18 months ago at Mobile World Congress 2013, I interviewed Alan Ewing, Executive Director of the Connected Car Consortium (CCC) about the organisation's 'open' approach to connected car technology, systems and services.
The CCC describes itself as "dedicated to cross-industry collaboration in developing its MirrorLink global standards and solutions for smartphone and in-vehicle connectivity."
It has more than 100 members making up more than 80 per cent of the world's auto market. Its members also comprise more than 70 per cent of the global smartphone market and, in addition, it has enthusiastic support from the 'aftermarket' consumer electronics vendors - as you would expect.
MirrorLink doesn't have the auto OS to itself of course - prime competitors for in-car comms and entertainment management are Apple's CarPlay and Android Auto. But both these, of course, are not smartphone neutral.
Now the consortium hopes a crucial plank in its strategy is starting to swing into place - getting the major smartphone vendors not only involved (they mostly are) but starting to build MirrorLink into their products.
Still at the starting line
How much build-in of MirrorLink is already being undertaken is unknown (competing smartphone vendors tend to keep their plans secret, ESPECIALLY when they're all in the same consortium), but now HTC has announced concrete plans to move. It says the HTC One (M8) will be MirrorLink-enabled. and it is promising more MirrorLink-enabled devices in the near future.
True to form HTC is claiming a transcendental experience. It's not just including a canny bit of useful system software in its package, but is "creating a holistic user experience… with the power to enhance lifestyles for smartphone users and drivers alike, etc etc".
But the CCC is pleased that MirrorLink now has traction with one of the big smartphone vendors and no doubt expects more to follow. It claims MirrorLink is designed for maximum interoperability between a wide range of smartphones and cars and is the only OS- and OEM-agnostic standard for car-smartphone connectivity and the only vendor-neutral standard where no single entity has a controlling stake.
"The CCC's number-one priority is handset availability," said Alan Ewing, in a canned statement for the press release. "That said, this is the start of major movement to come as CCC member companies already have the largest market share of cars and smartphones of all industry ventures on car-smartphone connectivity. The HTC one (M8) places MirrorLink in the hands of even more drivers, bringing the CCC much closer to its vision of MirrorLink becoming the de facto global standard for car-smartphone connectivity."
The scramble for sophistication
Back in early 2013 (as now) there was a scramble for car vendors to get their own proprietary in-vehicle entertainment and communications systems set into the dashboard. In a car market looking increasingly undifferentiated, having the best and slickest connected system was seen as one way to add something unique to the proposition.
But at the same time there was also an understanding that users would be looking to all the players - auto manufacturers, smartphone vendors, software developers, driver app developers (like navigation), content providers - to engineer a critical level of compatibility so that a driver who had invested time and money populating his/her car and/or device with content and applications and (perhaps most important) had painfully acquired a familiarity with the way the thing worked (critical if you're the driver) could take most of it with him/her to the next car. Or indeed, to the next smartphone. Both migrations apply.
So essentially, the car as mobile digital platform would exhibit many of the same dynamics as all the others: in particular, the perennial tension between proprietary and open; standard and leading edge.
View our March 2013 Interview with Alan in this link - it's a good run-up to the concept.
See also the (better quality) video below explaining the MirrorLink timeline.
Who needs it?
As Alan told me in the video, the big auto vendors, as well as developing and promoting their own proprietary solutions, were also members of the CCC, so a basic level of compatibility was obviously seen as an inevitable and desirable in the medium to long term.
This would see the auto vendors able to support the standard so drivers would have access to the most popular apps and services, but afford the vendors the scope to build proprietary goodies as differentiators.
And there are lots of corner cases where the sort of standardisation on-offer by the CCC will be crucial. Think about cars shared between partners (married or otherwise) - each comes with his/her own smartphone and needs it to work in the other's car.
Think about hire cars. How much better the driver experience if he/she can bring his/her own smartphone and driver apps along for the ride. Think second-hand cars - best if you can buy the car and have your own phone work with the entertainment system, right off the bat, and drive it home using your own nav app.
Hopefully, for us all as drivers not just mobile specialists, universal compatibility is on the way.
Email Newsletters
Sign up to receive TelecomTV's top news and videos, plus exclusive subscriber-only content direct to your inbox.