Poop-poop! Telefónica reveals our growing love of the connected car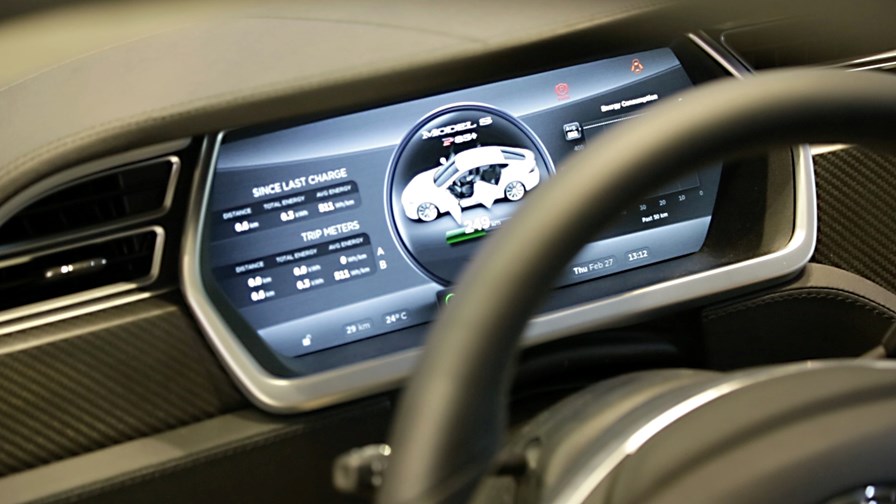 Make way for Mr Toad! We all love messing around in motor cars. In fact, not a lot has changed about our relationship with the car since Kenneth Grahame wrote his fabulous tale of Mr Toad and the Wind in the Willows back in 1908. Until now. Because now we are entering the era of the connected car, where the vehicle is no longer a distinct, separate object, but is becoming an extension of our 'digital space'.
A new report released this morning from Telefónica explores the attitudes of drivers towards car connectivity, as demand for connected cars grows as consumers call for better safety, smarter navigation and lower-cost insurance.
In the second annual edition of the telco's 'Connected Car Industry' report, Telefónica found that 71 per cent of drivers surveyed said that they are interested in using, or are already using, connected car services. In addition, 80 per cent of consumers expect the connected car of the future to provide the same connected experience they are used to at home, at work and on the move via their mobile phone.
"Just because they are spending two, three hours a day in a car, they don't want to be disconnected from their normal life," said Ian Digman, General Manager for Nissan.
Around half of consumers now consider connected features, such as inbuilt connectivity and the ability to plug in a smartphone, a key part of their next car purchase. Features such as increased safety, early warning systems and smarter navigation are cited as the most popular, with 73 per cent of drivers listing safety and diagnostics features as the most important.
"Many consumers currently think of connected car services in terms infotainment and wi-fi, but this changes when they are made aware of the variety of options that the technology can offer," said Pavan Mathew, Global Head of Connected Car at Telefónica. "Safety and diagnostics appear to be the most attractive features to drivers, illustrating just how important factors such as road safety and vehicle maintenance are in consumer purchasing decisions."
The report features independent primary research conducted in Spain, Brazil, USA, UK and Germany, and contributions from Ford, Kia, GM, Renault, Fiat, Volkswagen and Nissan. Last year's report predicted that that the number of vehicles with built-in connectivity will increase from 10 per cent of the overall market in 2013 to 90 per cent by 2020.
Industry perspectives
Greg Ross, Director of Product Strategy and Infotainment at GM, said that his firm's customers are looking for cars to be safer, more intelligent and more economical. "Connectivity is a chance for OEMs to look at how we can help to reduce costs for customers and make cost of ownership lower by giving advice on how to drive more fuel efficiently, or helping you find the lowest cost source of fuel or the most efficient route," said Ross. "Can I, by providing data for things like usage based insurance or pay as you drive insurance, can I save you money on insurance?"
Perhaps not surprisingly, drivers in different countries will prefer to pay for connected services in different ways. 49 per cent of Spanish drivers would prefer a one-off payment, while those in America, Germany and the UK would favour basic connectivity with the option to choose additional services.
"I see a huge expansion beyond legacy telematics such as vehicle health reports, safety and security, crash notifications into active safety and automated driving aspects," said Henry Bzeih, Chief Technology Strategist at Kia Motors. "I also think vehicle-to-vehicle communication is going to grow very quickly in the next five years."
Earlier this year Telefónica announced an agreement with Tesla, the world's leading electric vehicle manufacturer, to provide connectivity for the Tesla Model S in Europe.
"We can expect to see a gradual creep of connectivity into vehicles over the next few years but there won't be an explosion over the next 12 months," said Mathew. "The reason for this lies in the complexity of the challenges that connectivity is trying to address. While OEMs still have a way to go before they break out of their traditional role as a manufacturer and become a full, connected service provider, they certainly have a strong, trusted base to build from."
Next week TelecomTV will be publishing an exclusive series of video interviews from London's AutomotiveIT event. They include interviews with executives from Volvo, Tata Motors, McLaren, Nissan, Ford, Jaguar, Lotus F1 and Volkswagen.
Email Newsletters
Sign up to receive TelecomTV's top news and videos, plus exclusive subscriber-only content direct to your inbox.