Next year sees the arrival of the 'European eCall Mandate'. Remember that?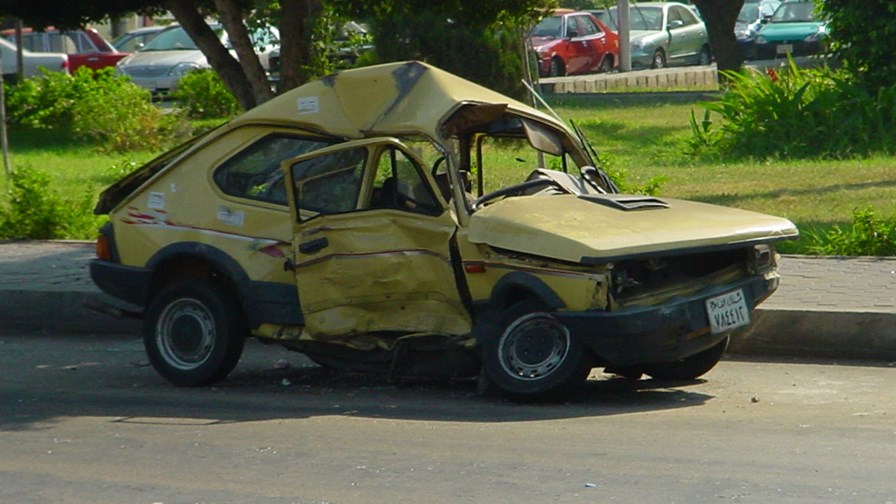 Automotive communications was very 'hot' five or so years ago
Now the idea of making the car a connected object just seems sort of obvious
But no matter how you look at it, the automotive telematics market is growing fast
Everyone knows that the automotive telematics segment is revving up to become one of the biggest verticals for what might loosely be described as the IoT. IHS Markit has been running through the numbers in its latest report.
It says global revenue from automotive telematics systems will grow at a CAGR of nearly 17 per cent to more than $6.7 billion by the end of 2023.
It estimates that more than 33 million light vehicles equipped with some form of telematics were produced in 2016 globally and envisages growth at a CAGR of 11 per cent to reach over 66 million units in 2023. Approximately 70 per cent of new light vehicles produced in 2023 will be equipped with some form of OEM telematics system.
Consumer Electronics (CE) telematics makes up half of that market since it is a relatively low-cost solution and available in a wide range of vehicles. In fact the smartphone (let's call it what it is) has had a significant impact on the telematics market. For many drivers it's important that they have access to the same applications and data on the road as they have elsewhere, particularly for their music, so many OEMs currently offer smartphone integration via Apple CarPlay and Google Android Auto or other smartphone projection-mode solutions as part of their connected car offerings.
Meanwhile, IHS Markit points out that more car-specific embedded telematics solutions are often used for safety and security services such as emergency calling, roadside assistance, stolen vehicle tracking, over-the-air updates and more.
The demand for embedded telematics control units (TCUs) is set to increase though, especially with the European eCall mandate which finally goes into effect in 2018 (it was originally supposed to be implemented in 2010). Under the EU mandate every new car must have a cellular-based unit embedded in it, so that if it's involved in an accident it can automatically send out an alert to the emergency services. (see - Calling all cars: Europe to mandate eCall in new vehicles from 2018)
So with a little help from the EU the total revenue from embedded TCUs is expected to grow at a CAGR of 15 per cent by 2023.
IHS Markit says that hybrid telematics solutions - which use both an embedded TCU and a connected CE device to provide a two-way data connection to the car - will have the strongest growth among the three type of telematics systems during the forecast period,
The production of hybrid telematics systems will surpass the production of other types of telematics systems in 2018. It will continue to lead the market throughout the forecast period.
"A large proportion of vehicles already feature multiple connections especially in the luxury segment," says Anna Buettner, manager for automotive infotainment at IHS Markit. "This trend is expected to spread to other lower segments during the next few years, as strong market demand brings connectivity to vehicles and regions that traditionally lagged behind."
While telematics has existed in the automotive industry for more than 20 years, growth is still expected for the next decade, whether due to mandates or the consumer's desire to be connected - even while driving.
"OEMs need to ensure that these offering are affordable for consumers and easy to use. Autonomous driving applications and the new urban mobility movement will further push demand upward," Buettner said. "Consumers have an expectation for staying connected while on the go and that is also true for the in-vehicle experience."
As the telematics market grows so grows the spectre of cyber security (or rather the lack of it). While the idea of an intelligent home speaker listening in to family conversations is bad enough (see yesterday's - Google's Home Mini sometimes goes bonkers and records everything... not any more ) its impact is trivial in comparison to the slaughter that could ensue from someone hacking their way into vehicle safety systems. Security will undoubtedly be the most important automotive telematics issue.
Email Newsletters
Sign up to receive TelecomTV's top news and videos, plus exclusive subscriber-only content direct to your inbox.