Here wants to drive standardisation of the connected car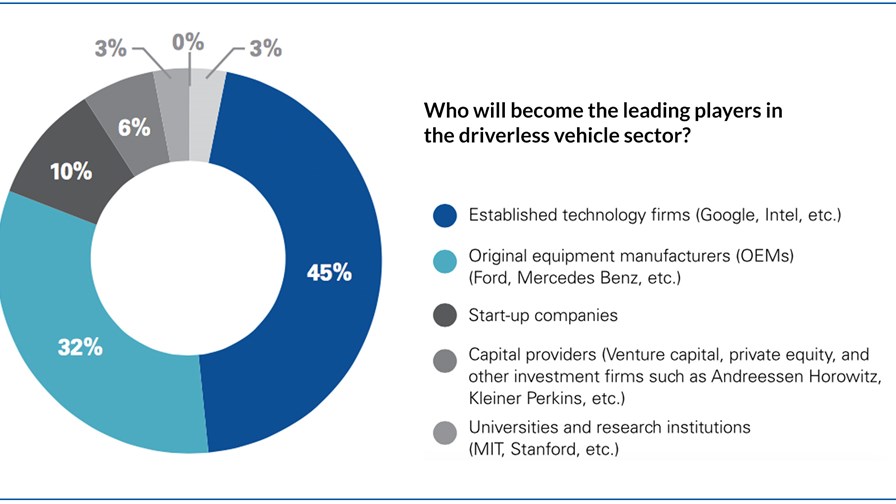 Common specification for in-vehicle sensor data
Here a member of the ADISIS forum, unlike Google or Apple
All new cars to have autonomous driving capabilities by 2025
Accident rate could fall by 80 per cent by 2040
Here, the mapping company that Nokia is in the process of selling to a consortium of German car companies, comprising Audi, BMW and Daimler for €2.5bn, is urging the industry to standardise a format for vehicle sensor data. A recent forecast by automotive technology research firm SBD predicts that by 2020, over 30 million vehicles will be sold per year with built-in connectivity, generating more than 163 million terabytes of data each year via their numerous of on-board cameras and sensor technologies.
"As more connected vehicles come to market, Continental looks forward to participating in the industry's effort to define how vehicle sensor data gets transmitted and processed," said Ronald Hain, head of back-end development team at Continental, at a recent forum hosted by Here to discuss the issue. "This is important for [our] eHorizon project where we merge data from different car makers in a backend. The discussions at this forum were incredibly robust, key issues to address were identified – such as how to transmit accurate sensor information given that every OEM will have different sensors on board – and I believe we now have a solid foundation for our work ahead."
During the forum, participants representing 16 companies agreed the industry must define a format in which vehicle sensor data is ingested by a location cloud. Other challenges covered included data content, security, anonymized data, and transmission accuracy and efficiency based on an ingestion interface specification recently published by Here.
"The ability to transmit in real-time sensor data across different vehicles on the road requires deep industrywide collaboration," said Dietmar Rabel, head of product management for the automated driving program at Here. "But when we do, the result should be fewer accidents and more efficient journeys, as well as moving the industry closer to its aspiration for cars that can fully understand their environment and drive themselves."
The company says the creation of a common specification for in-vehicle sensor data is prerequisite to an industry standard, following a similar approach taken by the industry to publish the ADAS (advanced driver assistance systems) interface specification.
The issue in this instance was that vehicle manufacturers wanted to access and use the information provided by navigation systems such as map data, vehicle position and speed. However, navigation map databases are only accessible to navigation applications and stored in the proprietary format of the specific system. In order for ADAS applications to access this data, an appropriate information exchange interface is required. Version 2 of the industry's ADAS Interface Specifications are now available via the Ertico partnership. Here joins TomTom and Garmin as a forum partner, but there is no sign of Google or Apple.
Meanwhile, Here said it will take it upon itself to "re-engage industry peers" to establish a formal working group on sensor ingestion standardisation.
Connected cars are coming sooner than you think
A recent report from KPMG looked into the effects of autonomous connected driving on the insurance industry. It believes that partial driver substitution will be introduced from 2017, with fully automous vehicles becoming common by 2020. By 2025, it predicts a broad-based transformation of the industry will commence, with all new cars having autonomous capabilities, with the transformation completed by 2040.
This should mean that the number of traffic accidents is greatly reduced (provided we can get al this new technology to work safely), as more than 90 per cent of accidents each year are currently caused by driver error. KPMG believes that accident frequency could drop by 80 per cent by 2040. That is a scenario well worth striving for. However, there's a cloud attached to every silver lining, and in this case it's cost – as the frequency of accidents decreases, the severity incurred in each future accident is likely to increase, given the greater likelihood of higher priced vehicles with more costly technology. This could see the current average accident expense increasing from almost $14,000 to $35,000 by 2040.
Still, those of us still around and behind the (virtual?) wheel by 2040 should expect to see our insurance premiums fall as industry loss costs also fall, although the cynic inside believes that the industry will find alternate ways to extract our cash.
Another important factor thrown up by the report concerns data ownership. In a survey of automotive insurance specialists, KPMG discovered that 87 per cent of respondents believe Google will control driving data, and 55 per cent expect it to become involved in the sale of related insurance. 81 per cent said tech firms such as Google would own the data related to driverless cars, with 71 per cent saying that the established car manufacturers would also remain part of this ownership picture.
TelecomTV has long argued for the need for telcos to become more involved in the connected car sector, and suggests that the rumoured entry of Apple into the business is an absolute certainty. Why? Because cars are becoming dominated by software and tightly controlled ecosystems. As we move towards all-electric vehicles, the mechanical complexity of combustion engines get replaced. Add to that the increasing use of specialised manufacturing outsourcing and a change of ownership model towards more "on demand" usage, means that disruption is both inevitable and financially achievable.
What will "drive" the next generation of vehicles if not us humans? Intelligent software, delivered via our personal smartphones (or future equivalents). That will be the next use of smartphones – shaping and controlling the environment around us, to our personalised needs, and guiding us with connected intelligence in all aspects of our lives.
Email Newsletters
Sign up to receive TelecomTV's top news and videos, plus exclusive subscriber-only content direct to your inbox.