Cram 'em in! Toyota to build US$1 billion AI lab in Silicon Valley - even though the place is full to bursting point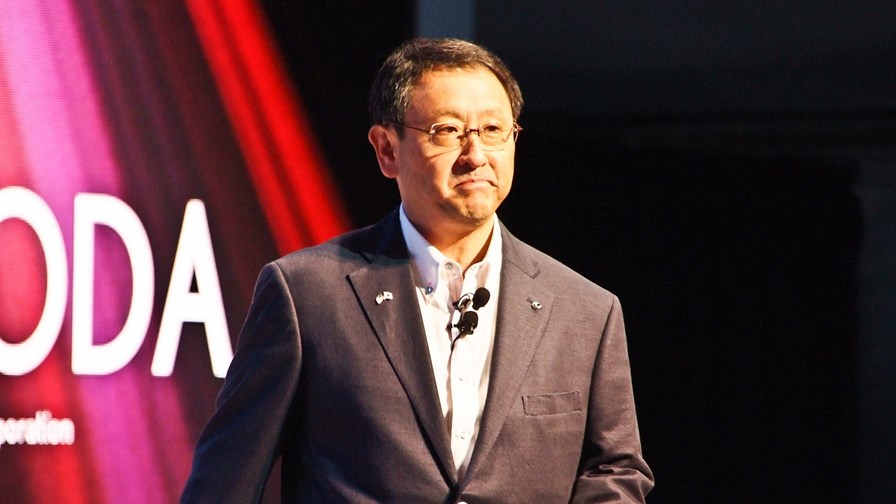 Valley roads overloaded, congested and often gridlocked.
Housing massively expensive and very scarce.
Trains and public transport over-crowded and over-subscribed.
Entire Valley infrastructure creaking - but still they come
They say Silicon Valley never stands still, but as anyone who lives there, works there or even passes (very slowly) through the place can attest, it most certainly does stand still - for hours at a time every day, including weekends. However such is the magnetic attraction of the place to both established and start-up high-tech companies that they will bust a gut and any sensible budget to gain a toehold in what is now one of the most expensive and crowded places on the planet in which to be and do business.
Not that Toyota cares about that. With the resurgence of interest in Artificial Intelligence (AI) and robotics companies are flooding in and hitching their stars to the likes of Facebook and Google as these and other monstrously rich Valley organisations pour billions of dollars into projects that run the gamut from the intriguing and possibly useful through to the grandiose and the downright scary.
The fact is that Toyota's $1 billion AI investment is just a drop in the enormous and seemingly bottomless bucks-bucket that constitutes the southern portion of Northern California's San Francisco Bay Area.
On Friday last the Japan-headquartered multinational automotive conglomerate announced a five-year plan for the establishment of a new company, the Toyota Research Institute (TRI). It will be one of the largest and most expensive laboratories yet built and, Toyota says, its main purpose will be to "bridge cutting-edge science and commercial engineering".
The new facility is be sited hard by Stanford University thus enabling selected engineering and computing graduates from that prestigious seat of learning to waltz straight into R&D jobs that should result, hopefully fairly quickly, in the production and marketing of new commercial products - initially in the areas of smarter and safer cars, self-driving vehicles, improved in-vehicle voice recognition systems and in the provision of "AI to aid senior citizens with both outdoor and indoor mobility."
It sounds as though the hell's grannies and grand-dads that now routinely terrorise pedestrians on (and off) the sidewalks of the Western world are to be further empowered with upgraded mobility technology. Let us hope it includes built-in binoculars, klaxons and better braking systems.
The TRI is to be led by Gill Pratt, late of the US Defense Advanced Research Projects Agency where, among other things, he worked on 'cloud robotics' and the development of a 'self-steering' bullet called "Exacto." I kid you not. The new lab will, initially, employ 200 R&D scientists and engineers.
Making life better "for society as a whole" by making life worse for the locals
Commenting on the establishment of the TRI, Akio Toyoda, the President of the Toyota Motor Corporation said, "It is our responsibility to make life better for our customers, and society as a whole." A laudable objective indeed but Toyota is just the latest of many international enterprises, including the likes of Baidu, (the Chinese search engine company) General Electric; Samsung of South Korea, all the major US car manufacturers and a raft of AI and robotics start-ups to set-up shop in Silicon Valley. More will follow.
As Gill Pratt says. "The density of people doing this kind of work [AI and robotics] in Silicon Valley is higher than any other place in the world". The trouble is that the density of population in, and commuting to, the Valley is increasing every day and is putting immense strain on already creaking transport infrastructure and housing stock. And more new companies open every day.
From San Francisco all the way down some 45 miles to to the back end of San Jose the roads are almost continually full to choking point - as are the trains and buses - and the constraints of physical geography mean there is no easy way (or perhaps no way at all) to bring relief.
Basically there are two main roads on the western side of San Francisco Bay that run north to south-south-east through Silicon Valley, the US Route 101 and the 280 Interstate. A few, comprising the brave of heart, the mad and retirees with half a day to fritter aimlessly away in a traffic jam that would make a statue of President Dwight D. Eisenhower (the champion of US Interstate highways-building programme of the 1950s ) weep bitter tears of regret, might take the 84, the old 'El Camino Real', which has been there since California was an outpost of Spain and donkeys were the fastest things on the road. The thing is that were there any donkeys around on the Royal Road today they'd probably still be that fastest things on it, until, that is, they went splat under the wheels of an 18-wheeler big rig.
The US is a huge country and Silicon Valley is bursting at the seams but despite the nightmare traffic, increasing pollution, the ludicrous expense and overpricing, the seemingly endless drought and looming water rationing, it just continues to expand. Perhaps, in a generation or so, people will leave it to the robots and just head-off somewhere else to invent and work but until then it'll probably remain as THE hub of US high-tech even as life gets increasingly difficult for those who opt to live and work there.
Meanwhile and elsewhere, back in 2013 a paper published by Carl Frey and Michael Osborne, academics at Oxford University in the UK, concluded that AI and automation would put 47 per cent of US jobs at risk and that widespread social unrest would inevitably follow. But then, last week, new research from the McKinsey Global Institute concluded that the proliferation of super-smart software, robots and automation will not result in the wholesale destruction of American jobs (or indeed of Americans themselves together with the rest of the world), at least not within the next three to five years. That, says McKinsey, is because over that timeframe less than five per cent of US jobs could be entirely automated by using "currently demonstrated technologies." Great. No need to worry then. Beers all round.
Email Newsletters
Sign up to receive TelecomTV's top news and videos, plus exclusive subscriber-only content direct to your inbox.