Will booming Indian comms sector face an international capacity crunch?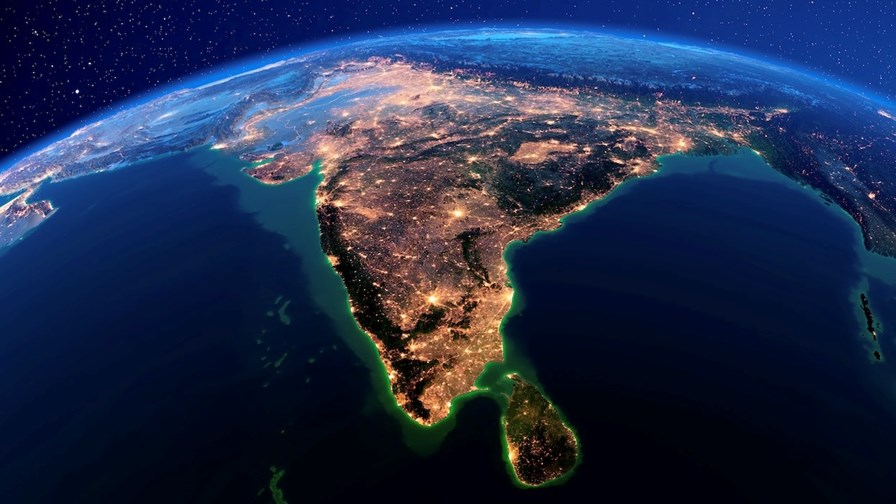 India's used international bandwidth growth rate will be 10% between 2021 and 2028, according to TeleGeography
There is insufficient current capacity to meet expected data traffic growth
New submarine cables are needed as soon as possible. A problem, perhaps, but not a bad one to have
At least six new, higher fibre count cables due by 2025, with more to follow

Last month, new figures from the International Monetary Fund (IMF) showed that India will, for the second year in succession, be the world's fastest-growing major economy and will expand in 2022 by 8.8%. To put things in perspective, the IMF pegs the growth of the Chinese economy this year at no more than 4.4%. However, economists both inside and outside the sub-continent are warning that with oil and other fuel prices rising daily, massive inflation in the cost of foodstuffs and fertilisers, and the global uncertainties and knock-on effects caused by Russia's invasion of Ukraine, India's projected post-pandemic growth could be affected. It is, in fact, already uneven as some sectors thrive while others struggle.
Two sectors doing extremely well are IT and telecoms. Statistics compiled by the Indian government show that such is the demand for skilled personnel, individuals can command salary increases in the order of 25% to 30% (and even more) simply by moving (or threatening to move) to rival companies. Indeed, some of the biggest high-tech organisations in India are contending with highly qualified staff-churn rates in excess of 20%.
Thus the IT and telecoms sectors are in a state of flux, even as India's demand for bandwidth goes through the roof. A new forecast from the ever-reliable telecoms market research and consulting house, TeleGeography, shows that India's used international bandwidth is set to grow by 10% between 2021 and 2028. The report adds that if new international data transport cables are not deployed, available capacity will be exhausted well before the end of the decade.
However, as national problems go, this is not a bad one to have. Alan Mauldin, research director at TeleGeography, commented: "Our research demonstrates a clear growth in international bandwidth connected to India. But what's remarkable is that we don't see sufficient capacity available to match it." However, he added, "This will change very soon. We expect to see multiple new submarine cables serving the Indian market by 2025."
TeleGeography's latest price watch research, which tracks notable pricing changes by region, analyses the impact such growth will have on connectivity pricing in the region, and prices for international wavelength capacity from India to both Europe and Southeast Asia are currently more expensive than other major global routes.
These higher prices are a by-product of "concentrated cable ownership, control of cable landing stations, and fibre backhaul". The report adds this state of affairs will continue unless, one the one hand, new cables are deployed and put into service and, on the other hand, there are significant changes to, and improvements in, the regulatory environment.
Subsea cables: "Vital infrastructure for supporting 5G and the digital economy"
India has, to some extent, already relaxed its regulatory environment in light of evident opportunities, such as the major investments being made in datacentres across many parts of the country. Currently, the country has 11 cloud regions (local geographic areas with multiple datacentres), including one launched in late-2021 in the Delhi area by Google Cloud, with more to come. For example, both AWS and Microsoft Azure are due to establish cloud regions in Hyderabad during the next few months. Elsewhere, demand for greater datacentre capacity continues to increase in regional hubs, such as Mumbai and Chennai.
In essence, a cloud region is the actual, real-life, geographical place where the public cloud resources of any given organisation or business are located. After all, while the cloud is commonly perceived to be an intangible storage space somewhere in the ether, it is actually a place or places where datacentres exist in physical reality. Thus, when an organisation picks a cloud provider to serve its needs, it also selects a region, and while service provider definitions of what exactly comprises a region are broadly very similar, the ways in which they are implemented can be significantly different.
That's why comparing regions across providers is not a like-for-like judgement, because to understand the differences, customers need to know how each provider defines a region and how that can affect the resources available to them as clients. Here are some examples: Amazon Web Services (AWS) defines its region as a geographical location that is subdivided into local regions. Meanwhile, a Google Cloud Platform comprises regions made up of zones: Google currently has 18 regions and 55 zones, and all regions have three or more zones. For Microsoft Azure, a region is a set of datacentres connected within a specified latency perimeter, and so it goes.
Brianna Boudreau, senior research manager at TeleGeography, stated: "We've seen prices to India decrease over time. But the recent pace of price erosion is much slower, especially for the Chennai-Singapore and Marseille-Mumbai routes. A contributing factor to this is capacity availability; throughout the pandemic supply chain issues contributed to delayed upgrades. Moving forward, there is an opportunity for newer, higher-fibre count submarine cables to meet current demand and a clear opportunity for providers to step up and serve future demand with elevated capabilities. Between now and 2025, at least six new subsea systems are slated to enter the market, with several more under discussion."
And such networks are critically important to India, as Ajay Chitkara, director and CEO at Airtel Business, the enterprise services division of giant Indian network operator Bharti Airtel, noted earlier this year when the telco joined the SEA-ME-WE-6 undersea cable consortium. "Undersea cable systems along with datacentres are vital infrastructure for supporting 5G and the digital economy," he said. And there you have it in a nutshell.
This isn't a case of "if you build it, they will come". It's more one of "we'd better build more than one as soon as possible because demand is already shaking the windows and rattling the walls". The problem has been identified early, investment is available, the market is booming and some 10 new submarine links to and from India are in the planning stage. If there is a capacity crunch within the next few years, the industry won't be able to say it wasn't warned.
Email Newsletters
Stay up to date with the latest industry developments: sign up to receive TelecomTV's top news and videos plus exclusive subscriber-only content direct to your inbox – including our daily news briefing and weekly wrap.