What's up with… Vodafone, Ericsson, Zzoomm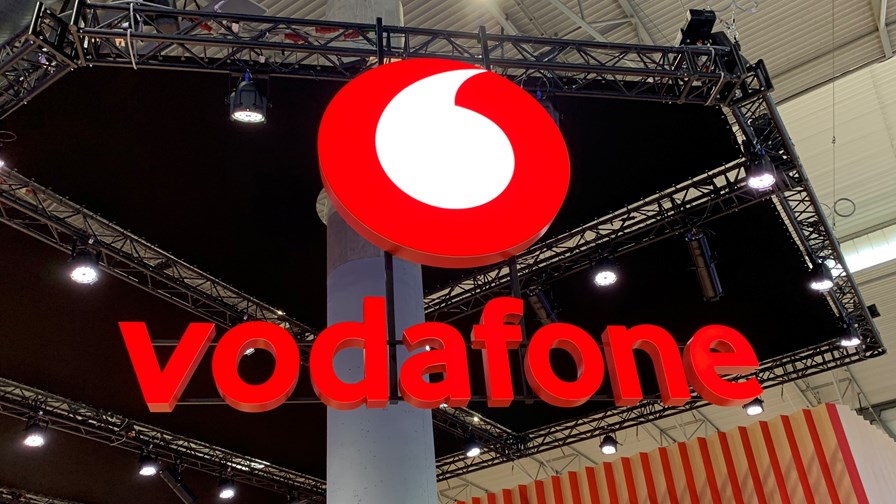 In the UK, Vodafone and Three are set to reveal their merger plan
In Italy, Vodafone looks set to cut about 1,000 staff
Ericsson in the spotlight over Vonage chief's remuneration
Zzoomm joins Trooli takeover fray
In today's industry news roundup: Vodafone is looking to grow in the UK but shrink in Italy; Ericsson's annual report unveils some remuneration policy deviations; there are further signs of imminent consolidation in the UK FTTH market; and more!
Vodafone and Three are finalising the details of the planned merger of their UK operations, with an announcement possible before the end of March, according to a report from Bloomberg that cites unidentified sources with knowledge of developments. Vodafone and Three finally fessed up to being in merger talks in October 2022 and, since then, have been working on a plan which, the two operators hope, will appease the regulatory bodies that would need to approve the merger to create the UK's largest mobile operator (based on retail consumer connections) – see Vodafone and Three UK go public about their marriage plans.
Still with Vodafone… The operator is reportedly planning to axe approximately 1,000 jobs in Italy as part of a wider cost-saving plan across the group operations (suggestions of which emerged earlier this year). Reuters cited anonymous union officials as saying the number of affected staff became clear after the company held an internal meeting with trade unions, and that negotiations are to begin in the coming weeks. According to the report, the layoffs will have a particular impact on the customer service side of Vodafone Italy's operations. By the end of March 2022, Italy had the second highest number of Vodafone staff, totalling 5,765 at the time. Most staff were based in Germany (15,256), while its total across all markets and segments was 96,941.
Ericsson's remuneration policies are in the spotlight following the publication of the vendor's 2022 annual report, which showed that the company decided to "deviate" from its regular compensation guidelines to ensure that the services of Rory Read, the larger-than-life head of Vonage, which Ericsson acquired last year, were retained. Read, who is currently Ericsson's senior vice president and head of business area global communications platform, had his Vonage share payouts brought forward, meaning he received almost $32.8m from that source of income alone last year, with more to follow, as well as various other payouts and incentives to ensure the success of the communications platform-as-a-service (CPaaS) plans at the Swedish vendor. The full and somewhat eye-watering details are in the report. The move took his total income to more than $36m last year, more than seven times the sum received by Ericsson's CEO Borje Ekholm, which according to reports, has led to questions from investors. It should be pointed out, though, that the report notes that the vendor's remuneration committee does have the power to suggest to the Ericsson board such deviations from standard payments practice if it's in the interests of the company. Ericsson is hanging a hell of a lot on the $6.2bn acquisition of Vonage, and the hope is that it will take the company into a whole new era of enterprise business service development. If the move pays off, hanging on to Read at whatever cost might seem like it's worth the outlay for a company that generates tens of billions of dollars in sales per year currently but needs to spread its wings as the mobile networking sector evolves.
The battle to acquire UK fibre broadband altnet Trooli appears to be heating up… Following news earlier this year that Virgin Media O2 and its joint owners, Liberty Global and Telefónica, are interested in snapping up the company (which has been struggling to raise new capital), Sky News has reported that regional fibre broadband firm Zzoomm (no, that's not a typo!), which is controlled by US investment firm Oaktree Capital Management, is on the bidding shortlist. As the UK fibre broadband sector enters its inevitable consolidation period (there are more than 100 companies in play, currently, some large but most very small and local), it's good to know it's not just the industry giants that might pick up some of the stragglers to achieve reasonable and viable scale.
China is clearly concerned about the possibility that Germany might ban Huawei and ZTE gear from the country's communications networks, as reported earlier this week. A statement from the country's embassy in Germany, issued earlier this week, reads: "The Chinese side has noticed that the German media reported that the German government intends to ban Chinese technology companies from participating in the construction of key infrastructure in Germany. For a long time, Huawei has operated in compliance with laws and regulations, and its technology complies with safety standards. According to European data, Huawei accounts for nearly 60% of Germany's 5G network equipment, making positive contributions to the construction of Germany's communication infrastructure. In recent years, countries and anti-China forces have continued to attempt to smear Huawei with trumped-up charges, but there has never been any evidence that Huawei equipment and components pose security risks. If the report is true, the Chinese side is very puzzled and strongly dissatisfied with the hasty decision made by relevant German government departments without factual basis." The most surprising part of that statement is that anyone would be puzzled as to the reasons why any such action would be taken by a country in the European Union that needs to abide by the EU's 5G toolbox recommendations.
Dark days are afoot for the wearable and smartwatch market… Shipments of wearable bands booked their first double-digit decline in history during the final quarter of 2022, according to data from Canalys, falling by 18% year on year to 50 million units. The smartwatch category has "suffered a similar fate" with a 17% decline to around 20 million shipments globally. The sharpest decline was recorded across the basic band category, plummeting by 43% over the period, according to the analyst company. A difficult period for the advanced smartwatch category (by vendors such as Apple, Google, Garmin and Samsung) was also noted by CCS Insight, which estimated that sales dropped by 7% in 2022 to around 100 million units. While sales are expected to be almost flat in 2023 at 107 million units, shipments are expected to almost double and surpass 200 million units in 2027. In terms of more basic models, the analyst firm noted that there is regional growth in India due to increased availability and the popularity of basic devices, typically priced between $30 and $70. CCS Insight expects sales of basic smartwatches to reach 184 million units in 2023, up 16% year on year, boosted by demand in India, which is expected to keep growing.
Telefónica has been hit with a €6m fine after Spanish authorities found it to have breached certain terms of its merger deal with cable TV operator DTS in 2015. In a statement (available here in Spanish), the National Commission for Markets and Competition (CNMC) explained the penalty has been imposed as the telco's packaged commercial offers, which included smartphone leases, came with an obligation for customers to stay. According to the CNMC, as per the terms of the merger with DTS, Telefónica was prohibited from applying conditions or practices that could hinder the mobility of its pay-TV customers, including the addition of a "permanence policy". The regulator, however, found that the company violated this by imposing a permanence clause indirectly associated with the pay-TV service. Telefónica has two months to appeal CNMC's decision.
- The staff, TelecomTV
Email Newsletters
Stay up to date with the latest industry developments: sign up to receive TelecomTV's top news and videos plus exclusive subscriber-only content direct to your inbox – including our daily news briefing and weekly wrap.