What's up with… Orange, Ericsson, Ofcom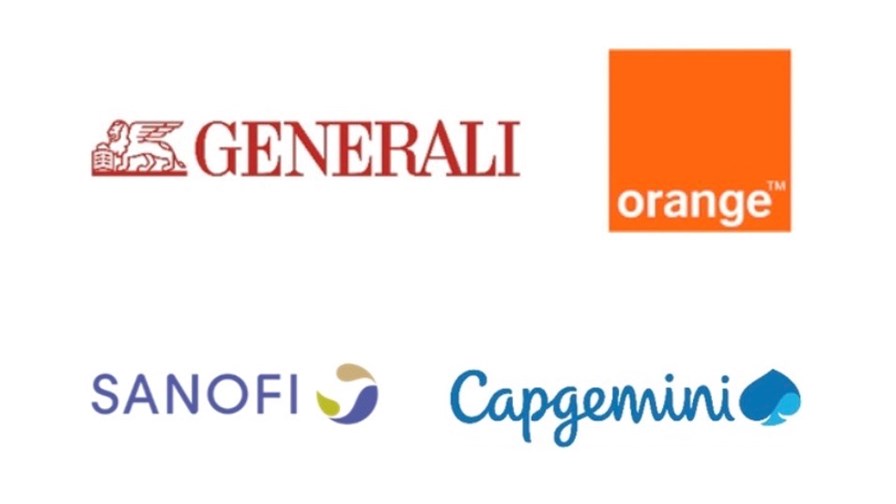 Orange forms digital healthcare joint venture
French telco also attracts investors for its rural broadband operation
Ofcom delays 5G spectrum auction
Ericsson joins 6G multi-antenna tech R&D effort
Major digital healthcare and rural broadband developments in France and a short delay to the UK's 5G spectrum auction get the week's news off to a rip-roaring start.
Orange has had a busy couple of days: It has teamed up with Capgemini, Generali and Sanofi to form what looks like a very important digital healthcare joint venture that will get a €24 million capital injection to kickstart it into life; and it has attracted external investment for its rural FTTH venture Orange Concessions, which builds and manages fibre-based broadband access networks on behalf of local public authorities. The co-investors in Orange Concessions, which has a valuation of almost €2.7 billion, are La Banque des Territoires (Caisse des Dépôts), CNP Assurances (« CNP ») and EDF Invest, which together will have a 50% co-controlling stake in a venture that has 23 public initiative networks (PINs) representing more than 4.5 million potential fibre connections (already built out or planned). The move is just the latest example of shared investment in communications networking assets in Europe, and once again highlights the appetite for investment in fibre plant.
UK regulator Ofcom has delayed the auction of 5G spectrum in the 700 MHz and 3.6-3.8 GHz frequency bands, which was due to start imminently, by a couple of months. "Throughout our planning for the auction we have been closely monitoring the coronavirus situation. Following a pause in the auction process, we are now planning for the principal stage of the auction (the start of bidding) to begin in March 2021," it announced today. In a statement emailed to the media, BT noted: "We're disappointed the auction will now be delayed although we understand the unique circumstances. The auction and subsequent release of spectrum remains central to the future rollout of mobile networks and 5G. The economy's recovery from Covid-19 is dependent on resilient digital infrastructure and we urge Ofcom to resist any further requests for delays."
Ericsson says it's a "key driver" in a three-and-a-half year, EU-funded project, dubbed REINDEER, focused on the development of multi-antenna technology for 6G. Why REINDEER? Because of the importance of REsilient INteractive applications through hyper Diversity in Energy-Efficient RadioWeaves technology, of course! You can find out more in this Ericsson press release and get further details on the project, and the other companies involved (including Telefónica and chip giant NXP), at this website.
The Swedish vendor has also teamed up with network operator Telia to develop a live streaming industrial inspection service that uses drones connected to Telia's network. See this press release for further details.
And still with Ericsson… It has also announced that it has been named as one of the top 100 most sustainable companies by Corporate Knights.
A SpaceX Falcon rocket blasted off from Florida in the US and delivered 143 satellites into orbit simultaneously over the weekend, the greatest number ever in a single launch. SpaceX will now loft payloads for just $1 million a pop and at that price more and more companies are getting into the satellite sector given that the costs of satellite components are also dropping rapidly: Tough, tiny and cheap parts adapted from commonplace consumer electronic devices, including smartphones, are routinely used to make satellites. The Falcon payload comprised of 10 more of Elon Musk's SpaceX satellites destined to become parts of the Starlink mega-constellation broadband connectivity satellites, together with 48 small SuperDove satellites belonging to the "Planet Labs" earth-mapping company based in San Francisco. While many of the satellite were tiny, ranging from the size of an orange to a prize-winning watermelon, others on the rocket were much larger radar satellites that, once in orbit, unfurl huge solar-powered antennas.
For those who like a fast download, the latest global broadband speed test results from Ookla show that Qatar has jumped to the top of the mobile broadband leaderboard for the first time, with an average speed of just over 178 Mbit/s (just ahead of UAE and South Korea), while Thailand tops the fixed broadband speed chart, with an average speed of just over 308 Mbit/s, some way ahead of Singapore and Hong Kong. See this Ookla blog for further details.
It's like a step back in time to 2004... Someone has hacked and leaked 2.28 million member details from a dating site called MeetMindful.com, presumably with a view to blackmail. The site refused to pay a ransom to get the data back (or rather to get assurances that the data wouldn't be exposed). The scam is called sextortion, according to our in-house experts, but finding people amongst the millions who would actually care if their details were exposed might be getting harder as online dating appears to have become just another aspect of modern life.
Time was when the primitive first-aid kit just about every bathroom cabinet in the UK sported two essential items, a tiny bottle of olive oil (most certainly not for use in the kitchen but for pouring down your lug-hole in the event of ear-ache!) and larger bottle of iodine solution to be used to sterilise domestic cuts and grazes. It burned like hell when applied to an open wound and left a bright yellow, almost indelible stain that lasted for weeks before very slowly fading. It could be seen as the jaundice-toned equivalent of the modern spray tan but even more virulently artificial in hue. But times have moved on and today come the news that iodine has, for the first time, been used as fuel to power an electric thruster motor on an in-orbit satellite. Iodine is an element with the atomic number 53. It is the heaviest of the stable halogens, and exists as a shiny purple-black non-metallic solid that that melts to a deep violet liquid at 114 C and boils off a violet gas at 184 C. It's cheap and easier to use that traditional propellants. It is stored as a solid thus preventing risk of explosion, is minimally reactive and is up to 100 times cheaper than using xenon as a propellant, The European Space Agency (ESA) says iodine can be used to simplify fuel systems and that "the technology could also be used to boost the mission lifetime of small CubeSats that monitor agricultural crops on Earth or entire mega-constellations of nanosats that provide global internet access, by raising their orbits when they begin to drift towards the planet." Iodine propellant was developed by ThrustMe of France. Just thought you'd like to know that.
- The staff, TelecomTV
Email Newsletters
Stay up to date with the latest industry developments: sign up to receive TelecomTV's top news and videos plus exclusive subscriber-only content direct to your inbox – including our daily news briefing and weekly wrap.