What's up with… Gigaclear, Cisco, Tele2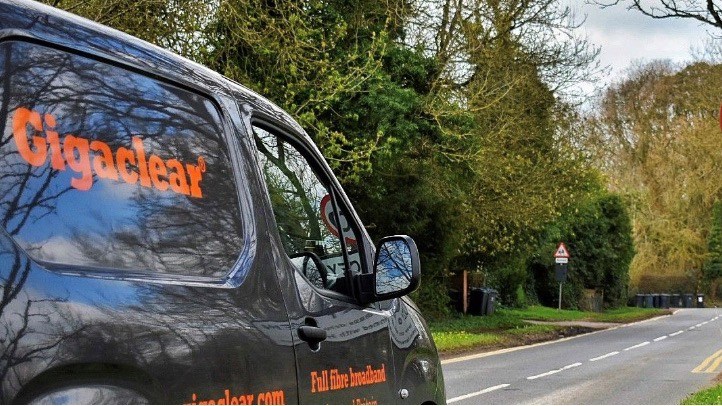 UK altnet raises up to £420m
Cisco gets jiggy with AT&T, catches GenAI fever
Tele2 enables self-driving ferry
In today's industry news roundup: UK rural fibre broadband player attracts up to £420m in additional funding as it looks to further expand its coverage; Cisco integrates Webex with AT&T's mobile network and fuses GenAI tech into its collaboration tools; Swedish operator Tele2 uses 5G and IoT to operate a Stockholm ferry; and much more!
UK rural fibre-to-the-premises (FTTP) altnet Gigaclear has landed up to £420m in funding from infrastructure-focused investor Equitix to help further expand its high-speed broadband access network, which already passes 450,000 premises across 23 English counties and is on track to pass 500,000 in 2024. Gigaclear, which currently has about 75,000 customers, previously raised £190m in debt financing from the UK Infrastructure Bank and a consortium of other banks in December 2021, and more than £130m prior to that, with Infracapital as the company's lead investor to date. The company declined to say what stake Equitix would hold in Gigaclear if the altnet was to take all £420m of the funding on offer. "There are more than 1 million additional homes and businesses in the UK for us to build [out] to that fall within our company's mission," noted Gigaclear CEO Gareth Williams. "Gigaclear will push forward, ensuring many more communities in rural England are able to benefit from the ultrafast full fibre broadband speeds enjoyed by their urban counterparts. Alongside our commercial expansion, we will continue to explore opportunities to work with the government on its Building Digital (BDUK) programme, evaluating each opportunity on a case-by-case basis." Gigaclear's news comes only days after another UK altnet, Toob, announced £160m in new funding. It's likely, though, that these two will be the exception rather than the rule among the UK's scores of fibre broadband altnets, many of which are expected to disappear – either through M&A activity or financial collapse – during the long-anticipated period of market consolidation.
Cisco continues to make headlines at its Cisco LIVE event in Las Vegas. Having doubled down on security features launches and upgrades earlier this week, the giant networking technology vendor has teamed up with AT&T to offer enterprise users a service that integrates Cisco's Webex Calling service into the operator's network to enable Webex Calling users to "effectively and securely collaborate no matter the location". The partners are also combining the vendor's SD-WAN functionality with AT&T's 5G and fixed broadband connectivity. Read more.
Cisco has also joined the GenAI gang by announcing it will "harness large language models (LLMs) across its collaboration and security portfolios to help organisations drive productivity and simplicity for their workforce." One example of how this is being applied is the ability to "generate the most important elements of a Webex meeting, extract the key points, and capture action items with owners. This will be a huge time-saver for attendees and people unable to join a meeting – eliminating the need to listen to a recording or read through transcripts." You can see it now… "And when Bob woke up, Sarah said no-one had missed his daily cookie review…" Read more.
Swedish operator Tele2 has powered the world's first self-driving passenger ferry with its 5G network and internet of things (IoT) connectivity. The commercial autonomous vessel, an "innovative and sustainable transportation solution", has been inaugurated in Sweden's capital, Stockholm. Tele2 has contributed 5G-based IoT connectivity "with extremely high speed, high reliability and ultra-low latency" to the ferry, named M/S Estelle. Sporting a "large number" of IoT sensors and control systems onboard, the ferry continuously sends data to the cloud – a process that the operator explained requires reliable and high-capacity connectivity. "M/S Estelle is a good example of how, with the help of 5G, we can create new values and contribute to the development of society. With the help of 5G, it is possible to use new services and solutions that were previously not possible, as in this case with new forms of transportation," explained Linda Ekener Mägi, business developer at Tele2 B2B. According to the telco, the ferry has "a lower environmental impact and is more cost effective" than conventional ferries. On first launch, the ferry will have a crew onboard, but the ambition is for it to be driven "completely autonomously" and to be controlled remotely. Find out more.
Disembark, please, next stop – connected cars. US operator AT&T has signed a letter of intent with vehicle technology provider HAAS Alert to deliver "lifesaving hazard and roadway alerts" to drivers. Through the partnership, digital alerts by HAAS Alert's Safety Cloud cellular vehicle-to-everything (V2X) service will be bundled with AT&T's connected vehicle solutions for automakers. The telco claimed that the deal is advantageous for automakers, as it removes barriers to cellular V2X capabilities "by offering direct integration and activation of a connected software solution, and helping to minimise data costs for sending and receiving digital alerts." AT&T's vice president for connected solutions, Cameron Coursey, said the US operator is "a leader in connected car solutions", covering "more roads and highways than any other carrier". "Our relationship with HAAS Alert further extends our commitment to public safety and our confidence in connected transportation as a key growth driver in the years ahead," he added. Read more.
Robocall criminals should brace themselves for hard times… The US Federal Communications Commission (FCC) has ordered that Avid Telecom cease and desist its "transmission of apparently illegal robocalls" related to health insurance, as such calls are believed to have been made without consumer consent. Following a lawsuit against Avid Telecom, filed in May by state attorneys general, the authority conducted an investigation, which has found that Michael Lansky LLC, doing business as Avid Telecom, has originated "illegal robocall traffic on behalf of one or more of its clients". As a result, the FCC has notified Avid Telecom that it must "investigate, block and permanently prevent this traffic from continuing". If the company fails to comply, it may have its traffic permanently blocked by downstream voice service providers. "Robocalls are used by scammers to deceive consumers. We have an all-hands-on-deck approach to combating these calls and will not stop until consumers are truly safe from scammers," commented FCC chair Jessica Rosenworcel. The regulator's move comes just a day after lobbyists John Burkman, Jacob Wohl and lobbying firm Burkman & Associates were hit with a $5m fine for making 1,141 unlawful robocalls – see What's up with… Vantage Towers, Vodafone & Three, fair share debate.
Following on from our news item earlier this week about Chinese smartphone vendor Vivo exiting the German market after a patents court case ruled in favour of Nokia over the mobile device manufacturer, the giant Finnish vendor, which holds thousands of cellular technology patents, has shared a statement with TelecomTV. It reads: "The Regional Court in Mannheim, Germany ruled that Vivo is using Nokia's patented technologies in its smartphones, is selling its devices illegally without a licence, and has been unwilling to agree a licence. The court also found that Nokia has acted fairly. We do not wish to see Vivo exit the German market, we just seek a fair reward for the use of our technology in their devices. Vivo can easily resolve this matter by renewing their licence on fair terms, as their competitors have. And our door is always open for amicable discussions." So polite!! It should also be noted that Nokia no longer manufactures mobile phones, but licenses its technology to third-party manufacturers and licences the use of its brand name (which is still, for many, synonymous with mobile phones) to smartphone vendor HMD Global, which markets its devices under the Nokia Mobile brand.
Colt has completed the deployment of a new dark fibre cable, via the Channel Tunnel, that runs from London to Paris. The operator says the fibre connection, which boasts a transfer rate of several Tbit/s per fibre pair, will "provide businesses and organisations with faster, more reliable, and uninterrupted data connectivity across borders. It will also support the growing demand for cloud computing and other digital services in both London and Paris, with a seamless end-to-end service-level agreement (SLA). Read more.
Internet of things (IoT) technology specialist Kore Wireless, which runs an international IoT connectivity-as-a-service (IoT CaaS) platform, has completed the acquisition of Twilio's IoT business unit in exchange for 10 million shares, which are currently worth US$13.9m. "The internet of things has massive potential, and how efficiently and quickly it proliferates in the world depends upon the effectiveness and scalability of the distribution network," noted Romil Bahl, president and CEO at Kore, which confidently refers to itself as the "world's first IoT hyperscaler". Bahl added: "With the acquisition of Twilio's IoT business, we are making it even easier to achieve the benefits of IoT across thousands of use cases." Read more.
- The staff, TelecomTV