What's up with… German network sharing, Orange, Ericsson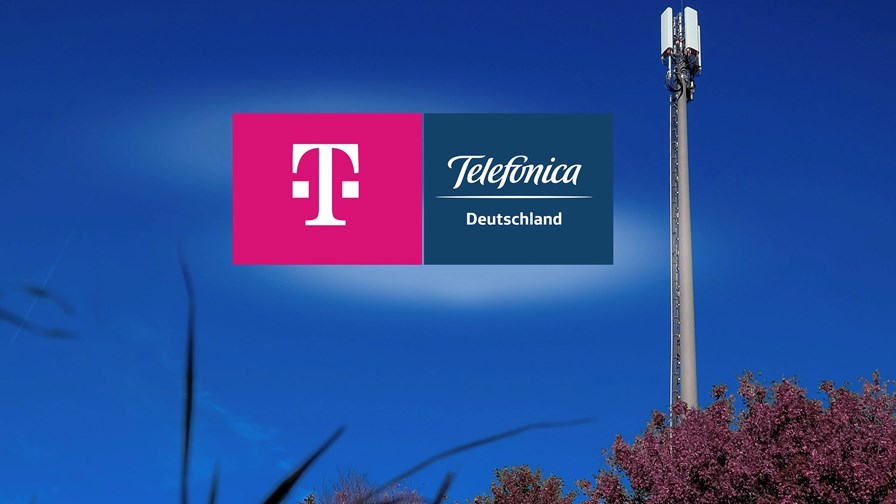 Telefónica brokers network sharing deals in Germany
Orange adds more transatlantic subsea capacity
Ericsson helps connect scooters
Active networking sharing in Germany and the latest addition to the global submarine network top today's pile of news items.
Telefónica Deutschland has struck deals with both of its main rivals – Deutsche Telekom and Vodafone – to share their 'active' networks in hundreds of so-called 'grey spots' where only one of the operators currently has 4G coverage. The arrangements will help the operators reach their population coverage targets without having to build out additional network infrastructure. More details about the deal between DT and Telefónica Deutschland can be found here, while the agreement between Vodafone and Telefónica Deutschland is detailed in this press release. The move is part of Telefónica Deutschland's broader strategic plan to expand its network and become more profitable: Another strand of that strategy involves deploying Open RAN technology, which the operator says it plans to do at 1,000 sites this year. For more on the operator's strategic thinking, see this announcement.
Orange has added a second new generation submarine cable connecting France to the United States. The AMITIE cable will be ready for service at the beginning of 2022 and will link Massachusetts to le Porge near Bordeaux with 16 fibre pairs of up to 23 Tbit/s of capacity each. With its already operational Dunant cable, Orange says it's ready to service its wholesale and business customers with 12 fibre pairs with over 30 Tbit/s of capacity each, multiplying by three the previous generation of transatlantic submarine cable capacity. See this press release for further details.
Ericsson has collaborated with global SIM specialist Arkessa to provide Swedish e-scooter firm Voi with connectivity to its scooter fleets around the world. Ericsson is providing its IoT Accelerator platform, while Arkessa provides the SIM that connects the scooters to the platform. "One single SIM can connect to different service providers without the need for physical replacements, offering significant cost savings in fleet management," states the vendor. Stockholm-based Voi operates in more than 50 cities across 11 countries, boasts more than 6 million users, and has so far enabled more than 30 million rides. For more details, see this press release.
The Swedish vendor has also landed a deal with APT in Taiwan for radio access network gear and a multi-operator core network that will support APT and Far EasTone Communications for services offered over the 3.5 GHz band.
With the battle between the hyper-cloud providers well and truly joined it's not surprising to see competition breaking out in the training field. This is January after all - the traditional month for signing up for some self-improvement - usually a gym membership or Yoga class, but in this day and age, some cloud learning may also fit the January bill. Google has announced that it will be offering free training and courses to certification level, and students may be offered a chance to earn a Google 'skill badge'. It's noticeable that training courses for the other two cloud environments - AWS and Azure - are also on offer, usually (from what I've seen) under the US$100 mark.
Test and measurement specialist Viavi says it is collaborating with Open RAN vendor Mavenir on the "validation of radio access network solutions" in its US lab. Read this press release for further details.
BATM, which is best known in telecoms circles for its subsidiary Telco Systems, has announced a version of its NFVtime virtualization software that will run on public cloud platforms, namely AWS and Azure. The company's NFV efforts have gained traction with Vodafone, which worked with Telco Systems, Arm and NXP Semiconductors on a universal CPE (uCPE) proof of concept for enterprise service delivery.
Apple has extended the free trial it launched with Apple TV... with a second extension. The first extension to February was granted in October when the first tranche of trial periods was set to end. Now Apple has pushed the free period out to July. Sounds like a great and generous giveaway, but the pandemic meant that Apple had fallen well behind on its original production schedule and that's rippled through to the timings for its first season line-up. It felt obliged to extend the free trial to compensate. That generosity probably won't do it any harm with its new viewers.
In his final days as US President, Donald Trump has rubber-stamped the Implementation Plan associated with the National Strategy to Secure 5G. The Plan will serve as the "framework for how the United States, in partnership with industry and our likeminded international partners, will lead the way in the development, deployment, and management of secure and reliable 5G telecommunications infrastructure." You can find out more, and link to the full details of the Plan, in this blog by National Security Advisor Robert C. O'Brien.
Indigo Telecom, which provides design, build and support services for network and data centre operators, says it is adding 100 new positions to its International Fibre Centre of Excellence in Limerick, Ireland, via its 4site subsidiary.
- The staff, TelecomTV
Email Newsletters
Stay up to date with the latest industry developments: sign up to receive TelecomTV's top news and videos plus exclusive subscriber-only content direct to your inbox – including our daily news briefing and weekly wrap.