What's up with… Deutsche Telekom, Singtel, Virgin Media O2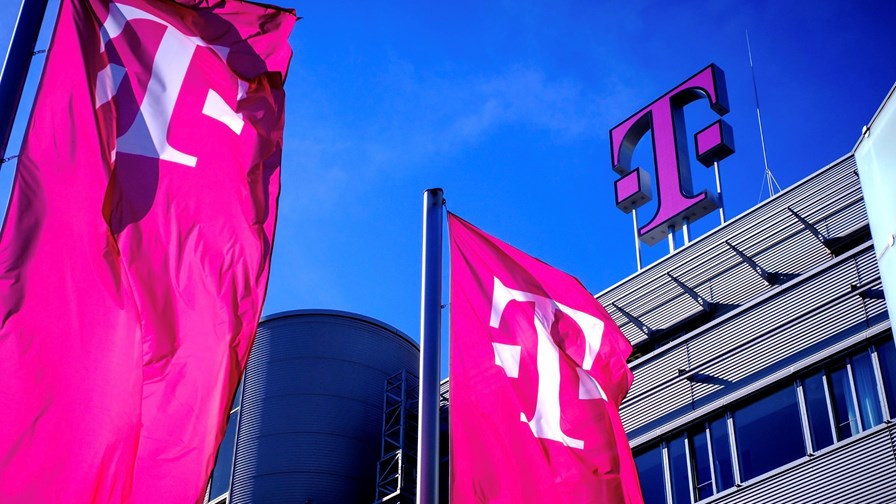 US and Germany give Deutsche Telekom a sales lift
Singtel submits its SecaaS (seriously!)
Virgin Media O2 boosts its margins, preps new London HQ
In today's industry news roundup: Deutsche Telekom reports an impressive 6.1% year-on-year increase in sales thanks to strength in the US and German markets; Singtel to nip threats in the bud with its 5G security-as-a-service (SecaaS) offer; Virgin Media O2 flatlines on sales but improves its margins; and more!
Deutsche Telekom (DT) has reported gains for full year 2022, highlighting growth in its home market of Germany and its US operation, T-Mobile US, as the main contributors despite "unsteady conditions". The operator noted that it exceeded its guidance for the year, reaching total revenues of €114.4bn, which represents a 6.1% year-on-year increase. The strongest gains were made in the US where its operation saw an 11.3% rise in revenue to €74.5bn (largely thanks to 6.4 million new postpaid customers in 2022), followed by a 1.9% increase in its German market to €24.5bn (with growth in mobile services as the main driving force). These results offset a slight decline of 1.2% in revenue across the rest of its European operation, which amounted to €11.15bn. Its enterprise services division, T-Systems, booked a 1.4% revenue increase to €3.8bn. Net profit "almost doubled" to €8bn, claimed DT. "The upheavals in the world, and their consequences, are not without their effects on Deutsche Telekom," said DT CEO Tim Höttges, adding that despite this, the company was able to execute its strategy and meet its targets for 2022.
Singtel claims it is "one of the world's first" companies to have developed 5G security-as-a-service (SecaaS) to identify and block cyberthreats at the network level, preventing them from reaching user devices. The Singaporean telco said its offering acts as a security-as-a-slice solution and delivers "customised, highly secure 6G virtual networks" or so-called 'slices'. It combines its 5G network with Palo Alto Networks' "expertise in 5G-native security", machine learning (ML)-powered next-generation firewalls and cloud-based cybersecurity products. The SecaaS offering is expected to be made available for consumers and enterprises in the next few months. Find out more.
UK operator Virgin Media O2 has reported full year revenues for 2022 of £10.36bn, the same as in 2021, though its adjusted earnings after capex were was up by 35% to £1.74bn. It ended last year with almost 5.65 million fixed broadband connections (a rise of just 57,000 year on year) and 33.8 million retail wireless connections, of which 24 million were with mobile customers and almost 9.8 million internet of things connections. "We invested £2.1bn in 2022 to deliver even more for our customers while bringing gigabit speeds and 5G to new parts of the country, with plans to accelerate the rollout this year – providing more choice and enhancing competition like never before," blustered CEO Lutz Schüler. "This investment, combined with continued innovation and our unwavering customer-first approach, delivered an increase in our fixed and mobile contract bases, as well as driving convergence with 1.3 million people now taking one of our Volt bundles," he added. In a separate move, Virgin Media O2 also announced plans to close its offices in Slough and Hammersmith, London, and instead open a new London headquarters in Paddington, a move that will put it side by side with Vodafone, which has a major office in the same area.
Juniper Networks has been busy… Not only has it just announced a successful RAN intelligent controller (RIC) trial with Vodafone in Turkey, it has also teamed up with IBM to integrate the IT giant's Cloud Pak for Network Automation software with Juniper's RIC. According to the partners, the intention is to create "a fully integrated and automated O-RAN and RAN solution." Read more.
Dish Wireless has deployed Samsung technology in its 5G network as it expands it across the US. Based on an agreement sealed in May 2022, Samsung is initially supplying 24,000 Open RAN-compliant radios and 5G virtualised RAN (vRAN) software solutions to help Dish achieve a nationwide rollout of the next-generation mobile network. According to the US wireless provider, Samsung has also built new dual-band and tri-band Open RAN-compliant radios specifically for this deployment. "This milestone advances the wide-scale deployment of Samsung's vRAN in the US and we look forward to continuing our work with Dish Wireless to accelerate 5G expansion and lead the delivery of next-generation connectivity across the country," said Junehee Lee, EVP, and head of global sales and marketing for the Networks Business at Samsung Electronics.
The transition to 5G is slowing down, according to new research from Omdia, with only 31% of mobile operators offering 5G in 2022. This is due to multiple factors, including lower handset sales because of the global inflation and cost-of-living crisis, "poor" network coverage, a perceived "low performance gain" and a lack of 5G-specific applications. Increasingly, mobile connections (around 30%) are not related to handsets but other mobile devices (such as internet of things (IoT) devices, tablets, laptops and wearables), which will take longer to convert to 5G. In 2022, 5G subscriptions rose by 446 million to around 1 billion, while 4G subscriptions increased by 592 million to more than 7 billion. "5G subscription reporting in 2022 has led us to reduce our 2023 forecast by 7.2% – approximately 150 million subscriptions. We anticipate the industry will regain this loss from 2025, once global market conditions are improved," noted Garinder Shankrowalia, senior market forecaster at Omdia. In 2023, the percentage of mobile operators with 5G offerings is expected to rise to 59%, but 4G is set to retain the majority of mobile connections until 2027, the analyst company noted. See more.
And still with 5G… That 1 billion mark for 5G subscriptions was actually breached by the end of last year, according to Ericsson. The vendor's calculations suggested that 136 million additional 5G connections were added during the final three months of 2022, taking the total to just past the magic mark. Read more.
- The staff, TelecomTV
Email Newsletters
Stay up to date with the latest industry developments: sign up to receive TelecomTV's top news and videos plus exclusive subscriber-only content direct to your inbox – including our daily news briefing and weekly wrap.