What's up with… BT, Vodafone, European telco M&A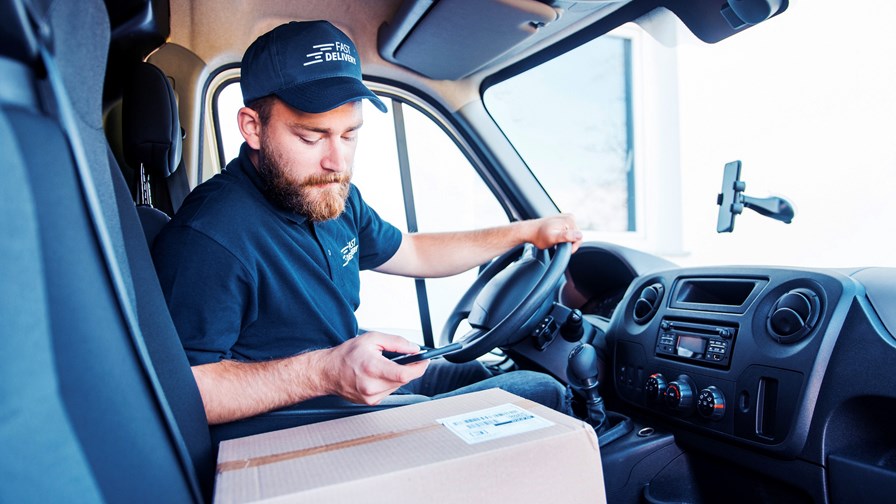 BT launches national IoT roaming
Vodafone mulls options in Africa
Euro telco M&A faces massive hurdles
In today's industry news roundup: BT is shaking up the UK's business IoT services market; Vodafone is reportedly mulling options for its majority stake in pan-African operator Vodacom; European telco M&A might look like a good move for many, but it's fraught with challenges; and much more!
UK operator BT has launched a new offering that it believes will "shake up" the business-to-business internet of things (IoT) market. The company switched on its IoT national roaming SIMs for UK-based businesses, which will allow firms to keep their smart devices connected regardless of location. Through the service, IoT devices get primary connection to EE, BT's mobile network division, but they can also connect to "multiple other major UK networks" run by other operators. The new solution also sports a "secure management portal with full security measures to protect important data and help businesses keep track of all their smart devices". Find out more.
As Orange reaffirms its commitment to its operations in Africa as part of its new three-year strategy, there are rumours that Vodafone might not be following suit. According to Bloomberg, Vodafone is "exploring options for its African business" as it continues to come under pressure from investors to improve its finances, and is exploring ways in which it can extract some value from its 65% stake in Vodacom, the pan-African operator that is worth around $14.4bn. Vodafone's shareholding in Vodacom increased from 60.5% to 65.1% after it completed the sale of its unit in Egypt to the African business in December 2022. In an earnings release about the third quarter of its fiscal year 2023 (ending on 31 December 2022), Vodafone reported improved performance in Vodacom, with revenue growth of 3.5% year on year to €1.6bn, driven by data and financial services. One of the options reportedly under review is whether e&, which now holds a 12% stake in Vodafone, might invest in Vodacom, or seek to merge its African operations with Vodacom's, or even acquire Vodafone's stake outright. A Vodafone spokesperson told Bloomberg there are no current discussions about the sale of its 65% stake, but that leaves plenty of options open for the operator.
Still on the topic of M&A, for years now there has been a lot of speculation about a big wave of consolidation in the fragmented European telecoms market as service providers try to square the circle of the huge costs of fast broadband and 5G deployment and the depressing effect that price wars are having on their ability to fund expansion plans. The general consensus in the industry is that takeovers and mergers are the only solution, but regulators have been wary of the likely reduction in competition that such exercises would inevitably entail while governments fear public outrage at the price rises and lower quality of services that may well be the corollary of amalgamation. You can bet there'll be a lot of daytime talk about it in the meeting rooms at the upcoming MWC event in Barcelona and even more discussion in the bars and restaurants during the evenings. London, UK-headquartered consulting house, GlobalData, has just released a new report acknowledging that such consolidation of the European telecom companies has been an increasingly fraught topic of discussion for many years and accepts that there would be potential benefits were mergers and take-overs to happen but warns there are also several significant challenges to be overcome. Rob Pritchard, senior analyst at GlobalData, said: "Investors, carrier management, and the EU have identified Europe's relative weakness when competing with tech market leaders in the US and China" and raging inflation, supply chain problems, global geo-political problems, deteriorating relationships with China and the war in Ukraine are combining to make things worse, thus making consolidation or some other form of retrenchment all the more likely. As Gary Barton, research director at GlobalData, added: "Telcos have been changing their business models in the face of the costs of rolling out next-generation access services, such as 5G and fibre broadband, with many carriers selling off their TV and media operations, and refocusing their operating footprints. The alternative to asset disposals is consolidation for scale." Telcos in the EU and other parts of Europe operate in a fragmented regulatory regime and "the ongoing issues of ownership, security, and licence allocation have hindered the incumbent consolidation." A particular problem is identified where national governments continue to affect the market via ownership of stakes in carriers and of so-called 'golden shares' that can be played like a trump card to offer veto rights over whoever controls the operators. Summing up the current situation, Pritchard noted: "The example of how the US market has evolved is a powerful argument in favour of consolidation. Perhaps the greatest challenge to the combination of European telcos is the 'national champion' concept where once-dominant domestic carriers are still seen as champions, but in many cases are becoming market laggards."
Nokia has released its latest India Mobile Broadband Index report and is forecasting that the nation will have in excess of 150 million 5G subscribers by next year. By 2024, the sub-continent will have a combined 5G and 4G subscriber base of 990 million and rising. But what goes up must come down and as the higher Gs gain more and more users, way down the stack 2G subscribers will continue to decline. Nokia estimated that 200 million of the current 350 million 2G subscribers now on Airtel, BSNL and Vodafone Idea 2G networks will be down to 150 million by 2024 and will fall further still during 2025 and onwards. Nokia's research also found that since October last year, when some limited 5G services were introduced in some cities across the country, India has grown its 5G "customer" base to 20 million. The index adds that more than 70 million 5G devices were shipped to India in 2022 and, as of the end of last December, 85 million of the 730 million active 4G users had 5G-enabled phones – even though not many of them could use the devices for 5G connectivity because no network access was available to them. On this point, the report stressed that the increasing availability of 5G will spur smartphone growth this year by more than 62% on a year-on-year basis and added that by 2027, when 5G will be widely available, there will be a massive increase in data usage, pushing up average data usage per user (per month) by more than 136% from 19.5GB in 2022 to 46GB in four years' time. The report shows data traffic rose 3.2 times between 2018 to 2022 and was up from 4.5 exabytes per month then to 14.4 exabytes a month in 2022. Average mobile broadband penetration will also hit 82% in 2027. The Indian government recently allowed enterprises to establish their own private networks and directly acquire spectrum from the national regulator. The policy is vehemently opposed by established telcos and service providers but so far at least, the Modi government is standing firm and, if it sticks to its guns, the Nokia index report reckons the total spend by businesses on private wireless networks will reach US$240 million by 2027, when enterprise business will generate 40% of total 5G revenues. Meanwhile, Reliance Jio says it expects to have over 100 million 5G subscribers by the end of financial year 2024.
NEC, in partnership with A10 Networks, Adtran (formerly ADVA), Fortinet and Juniper Networks, has launched a solution that pledges to aid telcos in monetising their transport networks in the 5G era. Dubbed the Value Added xHaul Solution Suite, the offering enables traditional IP and optical transport networking to deliver more value with new capabilities, including "datacentre networks, network security and automation to maximise operators' profitability". NEC claimed it has taken "a unique holistic best-of-breed approach to move beyond the siloed proposition prevalent in the industry today" and address the new requirements for xHaul network evolution, considering the transition to 5G and Open RAN.
Spanish telco group Telefónica is claiming to have developed "the first use case in Spain" for package delivery using a 5G-connected drone air-traffic control. The pilot is using cellular vehicle-to-everything (C-V2X) and real-time kinematic positioning (RTK), which aims to correct common errors in existing satellite navigation systems. Its goal is to assess how 5G can be implemented in drone services in urban locations. Ericsson has also participated in the project, which is part of a proposal by Telefónica that is seeking funding from the Ministry of Economic Affairs and Digital Transformation in Spain. The use case will also be presented at Mobile World Congress in Barcelona on 28 February. See more.
It's less than three months since the phenomenon that is the chatbot ChatGPT (Chat Generative Pre-trained Transformer) hit the headlines and so bemused the crowds and the market that its value quickly rose to a truly astonishing US$29bn. The natural-language AI program, which provides users with text that mimics the ways humans write, was presented as a revolutionary tool that might well develop to be "the saviour of the internet". Unfortunately, the reality is that ChatGPT not only routinely churns out plausible, cleverly "written" text that is peppered with highly detailed mistakes and inaccuracies but also makes up lies (or "uneven factual accuracy" as the chatbot's apologists have it). That's why pressure is growing for open-source alternatives to be built and introduced that are capable of providing error-free content, devoid of false and misleading statements, but that will also permit full access to allow complete examination of the code. ChatGPT is the superstructure on top of its creator, OpenAI's, GPT-3 family of large language models and has, apparently, been "fine-tuned" using both supervised and reinforcement learning techniques. OpenAI admits that the chatbot has "limited knowledge of world events after 2021" and, where it has no or only limited data available on a specific subject, it simply packs replies to queries with data that it makes up as it goes along. Currently "conversational" AI technologies belong to a few big tech companies that keep their coding a close secret. Everything is opaque but what is needed to redeem the runaway excesses of proprietary chatbots is transparency. Happily, work on open-source equivalents to ChatGPT and its ilk is under way and momentum is increasing. For example, PaLM + RLHF is a text-generating system that works like ChatGPT by using PaLM, a large language model from Google combined with reinforcement learning with human feedback (RLHF) and so do what ChatGPT can do. Unfortunately, PaLM + RLHF doesn't come pre-trained and will require the input of immense amounts of text that it can "learn" from – and that is expensive and time consuming. Nonetheless, PaLM + RLHF , if it gets the necessary resources, has the capability to provide a viable open-source alternative to privately owned models. Meanwhile, other companies and organisations are also working flat-out to come up with better systems than ChatGPT. The CarperAI research co-operative is partnering with open AI research house EleutherAI and the startups Scale AI and Hugging Face, and plans are to provide a "ready-to-run" chatbot model trained with human feedback. Elsewhere, LAION (Large-scale Artificial Intelligence Open Network) is a German not-for-profit organisation seeking to "make large-scale machine learning models, datasets and related code available to the general public" and is building its "assistant of the future" that will do "meaningful work" via APIs that dynamically research information as well as produce accurate, error-free and bias-free emails and text to order.
- The staff, TelecomTV
Email Newsletters
Sign up to receive TelecomTV's top news and videos, plus exclusive subscriber-only content direct to your inbox.