What's up with… AT&T, Truphone, Ciena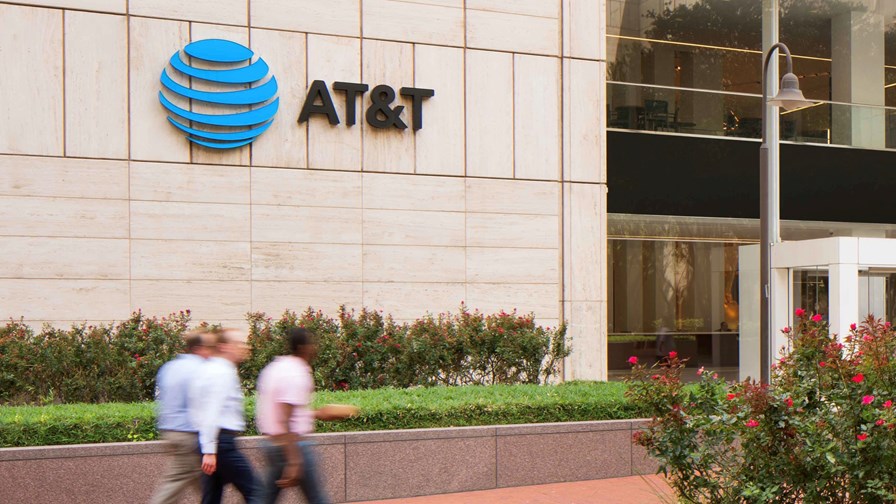 AT&T confirms another 'peak year' for capex
Truphone finally sells for £1
Ciena shuffles its top team
In today's industry news roundup: AT&T will continue to invest heavily in 2023; the sale for £1 of eSIM specialist Truphone has finally been completed; Ciena announces some top-table appointments; and more.
AT&T has reported its financials for the fourth quarter and full year 2022 and, as part of its presentation, confirmed it is planning another "peak year" of infrastructure investments. The operator said its capital investments will come in at about $24bn, roughly in line with last year's total of $24.3bn. (AT&T uses the term capital investments to describe its total network technology spending, rather than capital expenditure, or capex, for financial reporting reasons: That's because some of the spending is paid under agreed "favourable payment terms" with vendors, whereby payments are delayed, a move that means it has to be reported as vendor financing rather than just capital expenditure.) That is as expected and a relief for vendors, which have already seen Verizon reduce its capex spending plans for this year, while T-Mobile US is also set to announce a year-on-year reduction in network technology investments for 2023. AT&T will continue to invest in its 5G and fibre broadband network rollouts this year: It ended 2022 with its high-speed mid-band spectrum 5G services covering 150 million US residents, which the operator claims is "more than two times the original end-of-year target." AT&T's full-year revenues came in at $120.7bn, up by just over 2% year on year on a comparable basis, while adjusted operating income was $23.5bn, up by about 5% from the previous year's adjusted figure. It ended the year with 69.6 million postpaid and 17.5 prepaid mobile customers, an increase of 2.9 million postpaid and about flat for prepaid during 2022, and 7.2 million fibre broadband customers, up 1.2 million on last year. "Our consistent go-to-market strategy and the simplicity of our offerings drove continued robust, high-quality wireless and fibre customer additions in the fourth quarter. Over the last 10 quarters, we've demonstrated sustainable momentum in growing customer relationships, with 7.5 million postpaid phone net adds and 2.9 million AT&T Fiber net adds," stated AT&T CEO John Stankey. "We met or surpassed all of our profitability targets for the year, all while investing at record levels to bring the benefits of our 5G and fibre technologies to even more people. As we enter 2023, I'm confident in the trajectory of our business and in our team's ability to deliver profitable and durable growth for our shareholders," he added.
Following a lengthy review by the UK government's Department for Business, Energy and Industrial Strategy (BEIS), the sale of eSIM and mobile virtual network operator (MVNO) specialist Truphone to TP Global Operations, a company owned by German businessman Hakan Koç and his partner Pyrros Kousios, for a nominal £1 has finally been completed, having been given the green light last December. The sale of the company was initially set in motion last year because it was part owned by Russian oligarch Roman Abramovich, who was placed under business sanctions following Russia's invasion of Ukraine. The deal with Koç was first announced last June. Truphone, which has never made a profit, was reportedly valued at about £410m in 2020. Now Koç will attempt to get the company back on its feet and growing again after nearly a year of uncertainty.
Ciena is making some changes at its top table. Having been acting chief strategy officer for almost a year, David M. Rothenstein, who has been at the company since 2008, is taking on the role permanently from 30 January, while continuing his role as corporate secretary. Rothenstein is responsible for Ciena's strategic planning and implementation processes, mergers and acquisitions, strategic alliances and partnerships, venture capital investments, the "future incubation of emerging solutions designed to optimise existing businesses or enter new markets," and the company's sustainability and enterprise risk management programmes. So, in effect, he has about six jobs rolled into one. But he is relinquishing the role of general counsel, which will be taken by Sheela Kosaraju, who is being promoted from her current role as deputy general counsel and head of international legal. Read more.
And there's more from Ciena… Joe Cumello, who is currently senior vice president of global marketing and communications, has been appointed as senior VP and general manager of Blue Planet, the vendor's orchestration and automation software unit, effective from 30 January. Cumello knows Blue Planet well as he was a member of the senior management team at Cyan, which developed the Blue Planet software stack and which was acquired by Ciena in 2015. As Cumello shifts roles, Rebecca Smith succeeds him as head of global marketing and communications. Smith has been Ciena's VP of global portfolio and programs marketing since 2017. Read more.
And here's a bit of news that will be of interest to everyone at Ciena… The optical networking equipment market is set to grow at a steady 3% per year (on average) during the next five years and be worth about $17bn in 2027, according to a new forecast from research house Dell'Oro Group. "We expect annual growth rates to fluctuate in the near term before stabilising to a more typical 3% growth rate," said Jimmy Yu, vice president at Dell'Oro. "There is still a large amount of market uncertainty this year due to the economic backdrop – economists are predicting a high chance of a recession in North America and Europe. However, at the same time, most optical systems equipment manufacturers are reporting record levels of order backlog entering the year, and we expect that most of this backlog could convert to revenue when component supply improves this year," he added. Read more.
T-Systems, the enterprise services division of Deutsche Telekom (DT), has secured a €150m contract with the European Space Agency (ESA) that will make it a service provider for what is claimed to be one of the world's largest data collections for Earth observation. In a statement, DT noted it will be "prime contractor" for ESA's Copernicus Data Space Ecosystem (the Earth observation component of the European Union Space Programme) for an initial six years, with an option for the project to be extended to up to 10 years. The Copernicus Data Space Ecosystem will be the largest data collection that T-Systems manages in its datacentres, with data volume expected to surpass 80 petabytes in the next few years from its current level of 34 petabytes. Initial service deployments by T-Systems will begin this month. ESA's ecosystem provides information services, including about the Earth's surface and atmosphere, which means extreme weather conditions and the effects of natural disasters can be assessed, and agriculture practices optimised, for example. DT explained that the new contract builds on earlier work with the ESA as T-Systems has been operating parts of the Copernicus infrastructure since 2013. "The future of climate policy is digital. Big data is not only a tool for companies but has become essential for our democratic society and climate protection. The Copernicus Data Space Ecosystem is the first step towards making data even better available for politics, society and climate protection," explained T-Systems' CEO, Adel Al-Saleh.
Canadian telecoms operator Telus has established a new team, Telus Consumer Solutions, to enhance its portfolio of "innovative and integrated products" for consumers. As part of the shift, the new unit will bring together the company's Mobility Solutions, Home Solutions and Customer Excellence into one unified consumer team, led by Zainul Mawji as EVP and president of Telus Consumer Solutions. The telco also appointed Jim Senko to the newly created role of chief product officer of the unit, but this will be short-lived as he is due to retire from Telus at the end of 2023. According to the company's president and CEO, Darren Entwistle, the changes demonstrate "the next chapter of Telus' exciting growth journey, propelling our efforts to optimise our market performance and capitalise on synergies across our company to fuel our long-term success". Read more.
- The staff, TelecomTV
Email Newsletters
Stay up to date with the latest industry developments: sign up to receive TelecomTV's top news and videos plus exclusive subscriber-only content direct to your inbox – including our daily news briefing and weekly wrap.