Telefónica and Sateliot claim 5G roaming breakthrough in space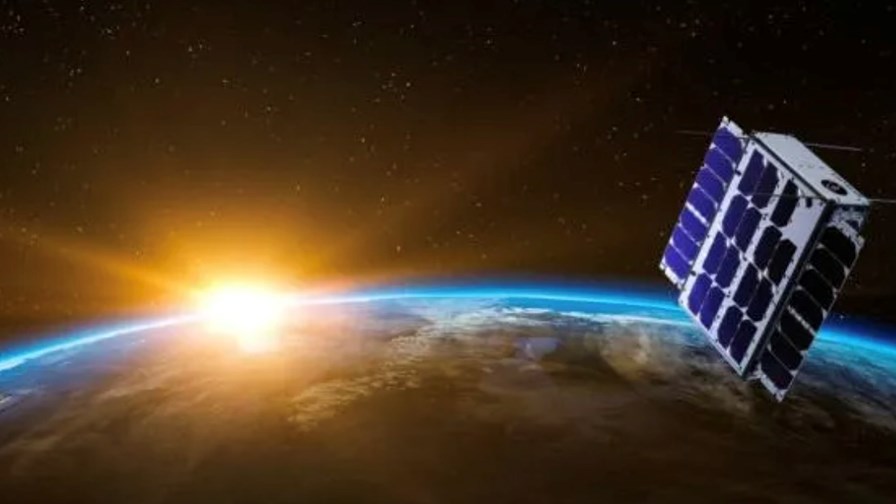 Telefónica and Sateliot have been working on combining 5G and LEO satellites to extend the reach of internet of things (IoT) connectivity
A year into their partnership, they have established a 5G roaming connection in space
The companies are aiming to launch commercial operations next year
Telefónica and Spanish satellite company Sateliot have claimed an industry first by extending the reach of 5G to space, a milestone that puts the Spanish telco group in a position to start offering 'everywhere-in-the-planet connectivity' from 2024.
In a test overseen by the European Space Agency (ESA), the two partners provided satellite coverage extension to Telefónica's cellular network through standard GSMA roaming. They used a regular SIM card (run on Telefónica's Kite platform – a managed connectivity solution developed by the operator's digital technology and services division, Telefónica Tech) on an internet of things (IoT) cellular device, which was able to "seamlessly" switch to Sateliot's network of low-earth orbit (LEO) 5G IoT satellite constellation.
A two-step store-and-forward authentication method was also implemented during the test to support standard roaming with a mobile network operator (MNO) and this was then adapted to the non-terrestrial network in low-earth orbit (NTN LEO). This technology, according to the company, enables data storage when the satellite is not in a position to connect with a ground station, and forwards it as it is entering the coverage range.
Telefónica added that the store-and-forward feature is suitable for its 'delay-tolerant' IoT services for its early-stage constellation, as it still has a limited number of satellites. "The test demonstrated successfully that a standard roaming connection can be authenticated by the Telefónica core through Sateliot networks," the satellite company noted in a statement unveiling the move, adding that this development opens the door for "massive access to connectivity everywhere in the planet."
And this is exactly where Telefónica's ambitions fall into place: The telco is confident that in 2024, it will be the first MNO to provide its customers with narrowband internet of things (NB-IoT) "everywhere-in-the-planet connectivity". This offering will consist of a 'seamless' combination of cellular and satellite standard NB-IoT network, as well as "inexpensive commercial standard NB-IoT devices".
Antonio Franchi, head of space for the 5G and 6G strategic programme at the ESA, described the successful test as a "disruptive advancement in the realm of standard satellite IoT services".
"The successful integration of these technologies paves the way for the digitalisation of the world, revolutionising how we harness satellite capabilities for the benefit of global connectivity and communication," he added.
Sateliot's CTO, Marco Guadalupi, highlighted the benefits of what he called "a game changer in future 3GPP networks" and suggested that its solution will cut down costs based on "low-density constellations and reduced ground segment infrastructure," which would also minimise the impact in space and reduce time to market.
The development is the result of a partnership between Telefónica and Sateliot that was unveiled around the same time last year, which will see the telco target enterprise users with a portfolio of 5G NB-IoT services that pledge to deliver widespread, reliable and continuous connectivity even in the most remote areas – see Telefónica integrates terrestrial 5G and LEO satellites for extensive IoT reach.
- Yanitsa Boyadzhieva, Deputy Editor, TelecomTV