Once-in-a-generation US infrastructure improvement programme needs close central and local management oversight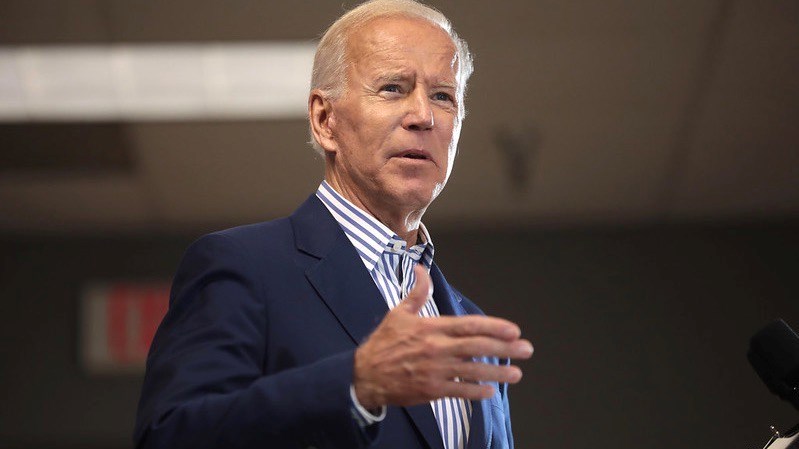 American Rescue Plan will only work properly if federal and local authorities collaborate
History shows 'Big Government' often ignores local knowledge – and wastes money as a result
Projects can be slow to roll out and lack coordination
Despite massive expenditure, the 'digital divide' could still be there a decade from now
Overall, and despite carping on the part of some Republican politicians, US President Joe Biden's plans to transform the often dated and creaking infrastructure of America's towns and cities have been well received. The new policy will have some big money behind it, notwithstanding the demands of realpolitik that has resulted in various trims and cuts necessary to make core of the ambitious plan possible to push through in practice.
Next will come wrangling between federal officialdom and regional interests to determine where government investment money will be allocated. Regions and individual cities and their agencies know and understand their infrastructure requirements and will have to convince Washington apparatchiks of their veracity and merit to warrant federal support.
It's a once-in-a-generation (or more) opportunity to build enhanced technological strengths that will foster inclusive regional and local economies able to compete on a level playing field, but to make that a reality it will require unprecedented co-operation between the federal government and regions and cities that are traditionally regarded by Washington as just "the usual suspects" when it comes to asking for taxpayers' money. Quantifiable business cases will need to be made, justified and, when in place, monitored and measured in accordance with agreed goals and timetables.
Central to everything in every case is the rapid expansion of broadband connectivity to bridge the US's still wide and deep digital divide, while other requirements include upgrades to electricity supplies and old, badly-maintained electricity grids, and an increasing emphasis on sustainability.
In the past, federal funding went to the governments of individual states and was administered by them, whilst local communities had little real influence on where the money was spent. There was little coherent medium-to-long-term planning, so cash could and did go to projects that were not what was needed in a specific community.
What's more, the state and local bureaucracies could be blinkered and inflexible and slow to respond to real local needs. That's not to say there haven't been successful regional and local projects carried through expeditiously and to budget, but over-arching joined-up visions and collaborative plans have been the exception rather than the rule. This has resulted in projects and programmes that could have been greatly to the betterment and advantage of local communities actually being uncoordinated, partial and incomplete.
'One-size-fits-all' solution not the answer
What's more, broadband expansion is not a 'one-size-fits-all' solution, and the problem for local communities will be to ensure that federal funding will be applied to support exactly what is needed according to local requirements, whether that solution is provided by a private telco or ISP, or via a community-owned network: The latter solution is complete anathema to many established players.
Looking at a local example, Peggy Schaffer, the executive director of ConnectMaine Authority on the north-eastern seaboard of the US says, "We have found federal programmes are ill-suited to meet these community needs or interest. In Maine, both Department of Agriculture programmes and FCC auctions have failed to bring service to communities in a timely manner. Combined with the fact that areas that have been awarded federal funds – even if the network is not built – are no longer eligible for any federal funding, spells disaster for many communities." She added that when "the award goes to provide a service that is expensive, not what the communities want, or is satellite-based, those communities lose out on building broadband that meets their current and future needs."
That said, she does support and admire the federal Capital Funds Project as it puts money "closest to those community efforts, through state grants," and "state infrastructure grants are the best match for a community-driven process that includes digital literacy and digital inclusion thus ensuring community engagement in the project boosts subscription rates which makes infrastructure investments sustainable for communities and providers."
Broadband expansion is proven to help the success of small- and medium-sized enterprises but, with data demands continuing to rise at close to exponential rates, robust high-speed connectivity is vital. The trouble is that in far too many localities, the FCC's rapidly ageing and increasingly irrelevant 25 Mbit/s down and 3 Mbit/s up benchmark broadband speeds are now inadequate where they are in situ, but nonetheless an aspirational "would love to have" for millions of US citizens who still can't access streaming content, cloud-based services or video conferencing.
That's why city and rural areas alike are demanding that the bulk of future funding should go toward providing a minimum of 100 Mbit/s upload and download speeds, and networks that can scale to a gigabit or more. If that isn't done, the digital divide will still exist even after huge sums are spent on infrastructure investments.
Email Newsletters
Stay up to date with the latest industry developments: sign up to receive TelecomTV's top news and videos plus exclusive subscriber-only content direct to your inbox – including our daily news briefing and weekly wrap.