Nokia to cut up to 14,000 jobs as sales slump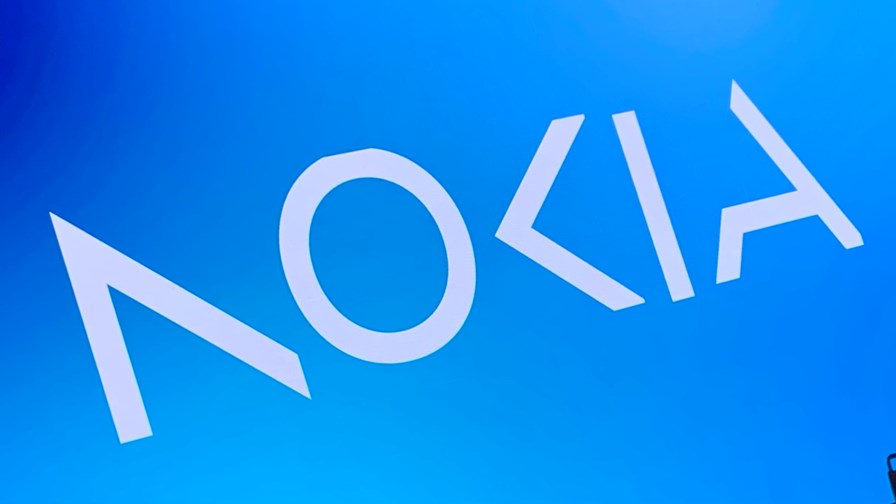 Like its peers, Nokia is suffering from the current spending slowdown
Its third-quarter revenues dropped by 20% year on year
The vendor isn't sure when, or to what extent, the network infrastructure market might recover
So it is implementing a massive cost-cutting programme that will result in the loss of up to 14,000 jobs
Its CEO insists there's plenty of life in the 5G market yet, even though operators are still struggling to get a return on the 5G investments they have already made
With its sales in a slump and uncertain visibility as to when the network infrastructure market might recover, Nokia has announced a major cost-cutting programme that aims to save up to €1.2bn per year within the next three years and will involve the loss of up to 14,000 jobs, equivalent to about 16% of its current workforce.
The announcement of the new restructuring process, which will also result in its four business groups having dedicated sales teams and greater autonomy (a move that will likely spark rumours that Nokia will sell one or more of the units), came as the vendor reported a 20% year-on-year slump in third-quarter revenues to just under €5bn, while its operating profit crashed by 53% to €241m.
All four business groups – Mobile Networks, Network Infrastructure (optical, routing, fixed broadband), Cloud and Network Services, and Nokia Technologies (patents) – reported year-on-year sales declines, but the biggest hit came at its largest division, Mobile Networks, where revenues declined by 24% to €2.16bn. You can get the full details, including the impact of lower telco spending on Nokia's other business groups, in this detailed third-quarter earnings announcement.
As you might expect, much of what is ailing Nokia is what is also weighing heavily on its main global mobile infrastructure rival Ericsson, which unveiled its third-quarter results earlier this week – see Ericsson sees capex crunch extending into 2024.
Both are suffering from a dramatic slowdown in network operator spending in the US, both have been grateful for the timing of the massive 5G investments in India that have at least partially offset lower spending elsewhere – Nokia will more than double its revenues from India this year to around €3bn – and neither company knows when the market will recover or what that recovery will look like.
And both are cutting jobs to reduce costs: Ericsson reduced its overall headcount during the third quarter by more than 2,500 to end September with 101,351 employees.
Nokia's efficiency plan is going to cut deep, but the company has provided a range for the cost reductions and job cuts: It aims to lower its cost base by between €800m and €1.2bn, while the number of jobs to be cut will be between 9,000 and 14,000. The full details of Nokia's "strategic and operational changes" can be found in this announcement.
The ranges exist because of the ongoing uncertainty about how sustained the spending slowdown will be. "We don't know what the market will look like in 2024," noted Nokia CEO Pekka Lundmark during the company's earnings webcast. "There are so many macro uncertainties – this is why we are taking decisive action on costs now," he added.
Even at the bottom end of the range, though, these are still major reductions and there were questions during today's earnings webcast about whether such cuts will affect Nokia's product development plans and competitiveness. Lundmark stated, though, that the vendor's R&D "intensity" will be preserved and that the Nokia management team was being careful not to shrink the company into the ground.
"You can't run a business if all you do is cut costs… we are not sacrificing our R&D output," noted the CEO, while also noting that Nokia will also continue to review and "optimise" its product portfolio.
He also countered suggestions from financial analysts that Nokia's mobile infrastructure sales slump would last for years and not pick up until the arrival of 6G sparked a new round of network investments.
"Will the RAN market decline all the way to 6G? No… only 25% of RAN sites have been upgraded to mid-band, so operators will invest again. Then 5G-Advanced will hit the market" in about 2025, bringing new service opportunities for operators related to drones and immersive applications. "At about the same time, the first 5G installations from 2019 and 2020 will hit the upgrade cycle – the technology has improved so much since [the first deployments], especially in terms of energy efficiency, so we expect there will be significant upgrade opportunities and then there will be the private 5G and enterprise use cases, so I don't think RAN is a declining market until 6G," stated Lundmark.
That may all be true, but mobile operators are feeling somewhat burnt having already made massive investments in 5G. Nokia's CEO admitted that operators' current 5G investments had not delivered much in the way of returns: "Operators have been disappointed in their ability to monetise 5G," he noted in a major understatement.
But, like Ericsson, Nokia is pushing the line that existing (and future) investments can deliver great returns if the operators also put time, money and effort into network API-based service strategies that will excite the enterprise users community. "We need to help operators… with APIs and programmable networks," noted Lundmark, adding that the emergence of augmented and virtual reality devices, such as the Vision Pro headset unveiled by Apple in June, will also lead to greater services innovation and the need for additional 5G network capacity investments.
Ericsson is also trying to get the industry and its followers to think about the future potential of next-generation mobile networks, but the harsh reality right now is that network operators in many markets around the world are taking stock and reining in their investments, and there looks to be more pain yet for the likes of Nokia and Ericsson before any prospective gains are made.
- Ray Le Maistre, Editorial Director, TelecomTV
Email Newsletters
Sign up to receive TelecomTV's top news and videos, plus exclusive subscriber-only content direct to your inbox.