New report claims Beijing tries to "manipulate" the ITU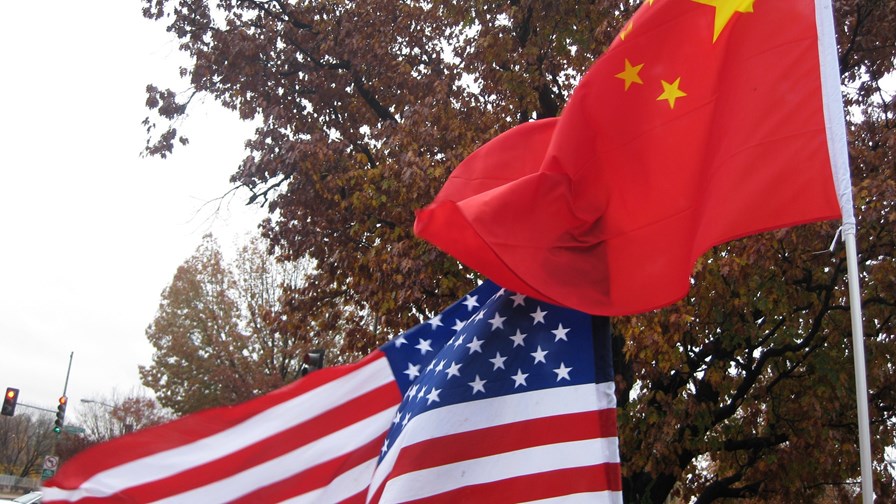 Report suggests China's efforts to influence comms technical standards groups have been generally "un-coordinated, unsophisticated and unsuccessful" – so far
However, a small number of interventions are deemed serious, determined and dangerous
Despite this, Carnegie Endowment warns not to ban Chinese companies from international standards bodies
The solution seems to be, "Walk softly, keep your eyes open, make notes and carry a big stick"
Washington DC-based international affairs thinktank the Carnegie Endowment has published what, in some parts of the world, will be regarded as a contentious paper, as it argues that while China's serial efforts to influence comms technical standards groups have, to date, been generally "un-coordinated, unsophisticated and unsuccessful", a small number of interventions are serious, determined and dangerous. The article says the US must keep a close eye on Beijing's activities in general and in particular on its actions at, and the "manipulation" of, the Geneva-based International Telecommunications Union (ITU).
The report, What Washington gets wrong about China and technical standards, states: "Over the past four years, Washington's foreign policy establishment has stumbled on a new arena for competition with China: International technical standards. During that time, standards have been the focus of news stories, thinktank reports, and even several pieces of federal legislation. Across these, the master narrative is largely the same: Technical standards are a key part of technology competition, China is taking over international standards bodies, and it is successfully manipulating those standards as part of its quest for global tech domination." However, US reaction must be measured and proportionate, lest the international technical standards regime collapse.
According to the report's authors, Matt Sheehan and Jacob Feldgoise, "Organisations that set international technical standards face two potential challenges: One from China, which wants to deepen its participation in these groups – and is increasing its presence and flexing its muscles at international standards bodies – and the other from the United States, which might overreact to China's activities and undermine the system."
They add that the Biden administration has even articulated a policy that US companies must fully participate and lead in standards development, and has relaxed some export restrictions to make sure that can happen. However, Sheehan and Feldgoise opine that while the White House goal of making sure the US always has a strong representation on the world's standard's bodies is laudable, its administration "fundamentally misunderstands what international technical standards do and how standards development organisations (SDOs) operate."
The article says Washington's thesis is wrong, not because the Chinese authorities are necessarily benign and trustworthy but rather that the Biden administration (and those that came before it) just don't understand how SDOs work and what they actually do. The point is that international technical standards bodies are, in general, long- and well-established and provide consensus-driven standards via tried, tested and robust processes. These ensure widespread participation by all members of a standards body and are based on deep and thorough peer-reviewed research, extensive debates, proposals and counter-proposals and frequent compromise before a standard is passed as fit for purpose and then presented for adoption.
Given that the power any country has in any SDO declines relative to the number of delegates in any standards committee, bloc voting by any particular country is made difficult, but not impossible: Back in 2021 The Wall Street Journal reported that Chinese delegates involved in at least two telecom standards meetings had been instructed by unnamed state apparatchiks to vote for the proposal by Chinese vendor Huawei, regardless of its technical merit. The writers of the Carnegie Endowment publication call this "a blatant violation of the norms and rules for SDOs."
ITU-T, the overseer of international telecoms standards, comes in for fierce criticism
The report argues that efforts to manipulate standards proposals usually happens in SDOs "where membership is government-based, such as the International Telecommunication Union." Here the article takes as a prime example the case of ITU Telecommunication Standardisation Sector (ITU-T). For years, participants in the body have complained that its procedures and protocols are insufficiently strong enough and its management too weak, thus permitting standards to emerge that have been driven by geographic, national realpolitik rather than true international consensus.
This, the authors say, is evidenced by reports that Chinese members of ITU-T make multiple low-quality proposals in the body's sub-committees, "often simply because they can collect government subsidies for each international standard proposed or set." As a direct result, many commercial businesses no longer take part in, accept or adhere to ITU-T standards. The report goes on to say, "Firms' lack of trust in the ITU-T is damaging the general reputation of international standards development." However, it then adds, "the ITU-T's frailty is not step one on China's path to world domination." That's because were a poor standard to be imposed, many commercial enterprises would simply ignore it and produce their own proprietary standards, as history has shown time after time.
The report comes to the tentative conclusion that, currently at least, co-ordinated attempts by Chinese companies to manipulate standards are not widespread and they "usually" operate within the rules and parameters of standards organisations. However, that conclusion comes with the caveat from the report's authors that "China can manipulate international standards for other purposes, and it poses broader challenges to the standards system" in that they can be used to hide unfair domestic protectionism." For example, "Given the weaknesses of the ITU-T, China can push its own domestic standards through the body, and then require that all companies in its domestic market use the 'international standard' – disadvantaging foreign companies."
It goes on to say that, elsewhere, "the Chinese government grants subsidies to firms for each proposal they submit to international SDOs. This has led to a flood of low-quality proposals from Chinese companies looking to cash in. Although the proposals are often quickly shot down, the sheer quantity gums up the workings of SDOs. In some instances, this has led US companies to withdraw from bodies where this behaviour is common, such as the ITU-T."
So, what's the answer?
The Carnegie Endowment paper says the way to deal with the problem is continuous assessment of the situation and to remain ceaselessly vigilant, rather than to ban Chinese presence from international SDOs, not least because such an action would kill off the international technical standards system and result in a massive disruption to the world economy.
The way to handle this particular Chinese problem seems to be to "identify and eliminate bad behaviour where it exists and bolster the competitiveness of American standards participants, particularly those who have historically struggled to participate in international standards development." This means the collection of data on how frequently and how successfully Chinese participants manipulate SDO processes and in what technical areas. Thus armed, the US and its partners could "build national and international platforms to share information and track attempted manipulation or abuse."
By the way, the full title of the Carnegie Endowment is "The Carnegie Endowment for International Peace". It was founded 113 years ago, in 1910, by Andrew Carnegie, the Scottish-American industrialist and philanthropist. He led the expansion of the American steel industry in the late 19th century and became one of the richest men in history. Later he built a great number of libraries. The aims of the Carnegie Endowment are the advancement of cooperation between countries, the reduction of global conflict, and promotion of active international engagement. It's engaging the ITU alright!
Email Newsletters
Stay up to date with the latest industry developments: sign up to receive TelecomTV's top news and videos plus exclusive subscriber-only content direct to your inbox – including our daily news briefing and weekly wrap.