India's Jio unveils $12 internet-enabled phone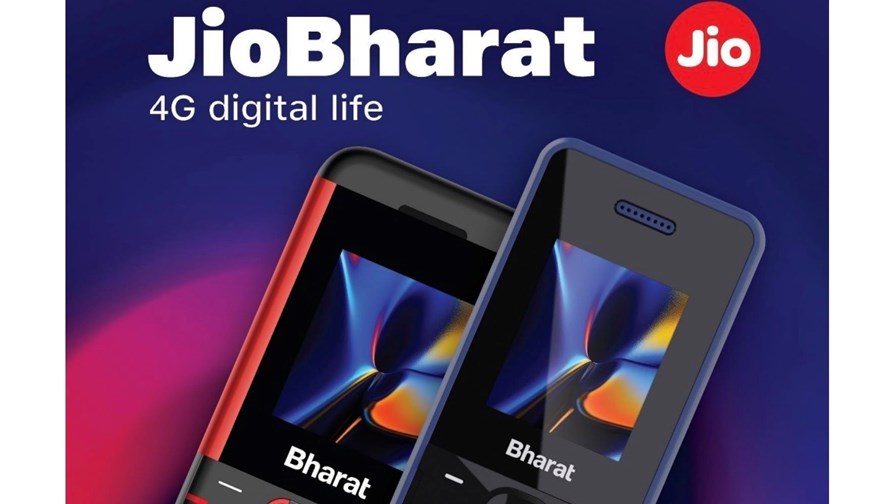 In India, the battle is on to be the 5G leader
But mobile services market leader Reliance Jio also has the low-cost end of the market in its sights
It has launched an internet-enabled mobile phone that costs just 999 rupees, equivalent to just US$12.18, alongside low-cost 4G service plans
It is aiming to attract the 250 million people in India who, until now, have only been able to afford 2G services
In the midst of its tussle with Bharti Airtel to become India's 5G leader, the country's leading mobile operator Reliance Jio has launched a new internet-enabled mobile phone priced at just 999 rupees (US$12.18), along with some cut-price service deals, which is being pitched at the estimated 250 million people currently using legacy feature phones and stuck on 2G plans.
The device is called the Jio Bharat and is being made by two device manufacturers – one by Jio itself and promoted via sister company Reliance Retail, and the other by domestic mobile phone manufacturer Karbonn. An initial 1 million Jio Bharat devices are being made available from 7 July as part of a "beta trial" so that Jio can ensure the devices work as expected in real-world conditions and that the process to get users switched from current devices and services to the new phones and service plans runs smoothly.
Then Jio will target the estimated 250 million people in India that are "trapped in the 2G era with feature phones," noted the operator in its Jio Bharat launch announcement. "These feature phones do not provide access to [the] internet… at a time when access to technology is a necessity [and] uplifts one's livelihood and economic well-being," it added.
The move spells bad news for Jio's rivals, particularly the beleaguered Vodafone Idea and state-owned operator BSNL. These companies already know how ruthless Jio can be with its promotions and marketing: When Jio launched its 4G services in September 2016, it started from scratch with no customers, but it launched a series of sign-up promotions that meant it was possible for customers to get services without paying for months on end and within six months it had signed up more than 100 million customers, despite rivals counter-offering their own low-cost deals.
Now it has 433 million mobile users – based on Telecom Regulatory Authority of India (TRAI) statistics from April this year – giving it a market share of 37.9%, ahead of its main rival, Bharti Airtel, which has 371 million mobile customers and a market share of 32.5%. They are both way ahead of Vodafone Idea, which has 234 million users for a market share of 20.5% but which is currently losing several million customers each month (while Jio adds about the same number). BSNL has 103 million users for a market share of 9%.
Jio will now be looking to further boost its customer numbers and gain additional market share in the coming months once the Jio Bharat beta trial is over and the cut-price devices are available in much larger numbers. Jio says other device manufacturers are set to "adopt" the Jio Bharat device platform and add to the supply of phones into the market.
Potential customers are not just tempted with a low-cost device – Jio's associated service plans are also very low cost. It is offering an annual service plan inclusive of almost 160 Gbytes of data for just 1,234 rupees ($15.04), and claims that rivals are more expensive, offering an annual plan at 1,799 rupees ($21.93) and including just 24 Gbytes of data.
Jio's chairman, Akash Ambani, noted: "There are still 250 million mobile phone users in India who remain 'trapped' in the 2G era, unable to tap into basic features of the internet at a time when the world stands at the cusp of a 5G revolution. Six years ago, when Jio was launched, we made it clear that Jio will leave no stone unturned to democratise internet [access] and pass the benefits of technology to every Indian. Technology will no longer remain a privilege for a select few. The new Jio Bharat phone is another step in that direction," he stated.
And while that might look like little more than bluster and self-promotion, Jio has, as noted, done this before successfully and there's little reason to think this initiative won't have another dramatic impact on India's mobile market.
The move comes as Jio is rapidly rolling out its 5G network in a breakneck battle with Bharti Airtel to gain the upper hand in offering the newest generation of mobile broadband services nationwide, and as the country's three main mobile operators have signed up to India's efforts to become a global 6G powerhouse via its Bharat 6G Alliance. There's never a dull moment in India's telecom sector!
- Ray Le Maistre, Editorial Director, TelecomTV