As India grows and develops, so its telecom sector plays an ever more vital role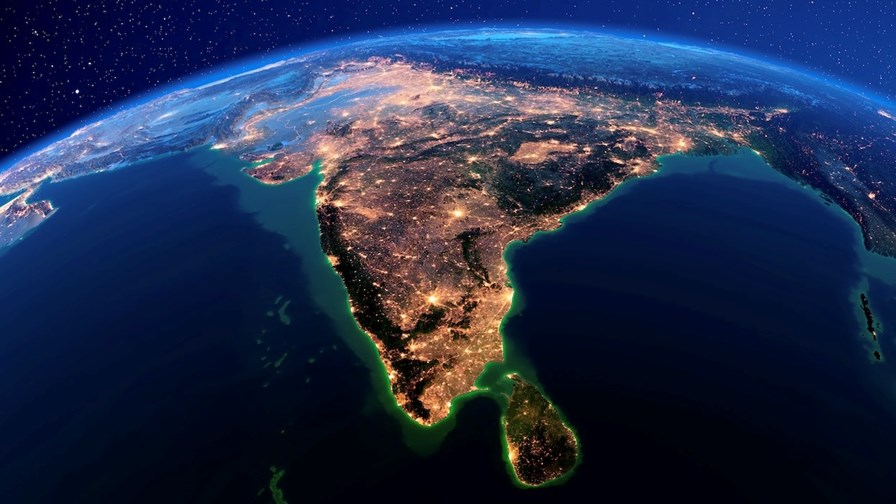 India's telecom sector will be key to economic growth and social development with the global population on course to hit 8 billion by mid-November
Nation hoping to exploit 'demographic dividend' as population is set to exceed China's in 2023
Knowledge economy is central to plans for accelerated GDP growth, but targets will be very difficult to sustain over a decade
As of 31 May this year, the number of active wireless subscribers in India was 1017.68 million
India's overall teledensity is now at just over 85%

Last week saw the publication of the 2022 edition of the United Nations World Population Prospects report. It makes for sobering reading, with the frankly frightening forecast that the world's population is on course to pass the 8 billion mark on 15 November this year. No wonder the earth is creaking at its seams and climate change is accelerating. The UN report also projects that, at some point in 2023, India will surpass China as the world's most populous country and will then be home to 1.4 billion people. That population will continue to grow and the UN estimates that, by 2050, India's population will be 1.66 billion, while China's population is forecasted to be a mere 1.31 billion, all competing for space and resources.
The influential Indian broadsheet daily newspaper, the Business Standard, which is published in both English and Hindi, explains that the nation should be able to take advantage of the so-called "demographic dividend", which is a phase in the cycle of economics and demographic transitions where the growth of the working-age population (defined as those aged between 15 and 64 years) is temporarily higher than the combined shares of the younger and older age groups. This, apparently, provides an opportunity for accelerated economic growth and social development on which India should capitalise because it will, for a while at least, have a bigger labour force.
That said, to take full advantage of the demographic dividend, India will need jobs, and that means a well-educated population, particularly in the all-important 'knowledge economy': But if India does not create enough hi-tech jobs and its workers are not adequately prepared for those openings, then the demographic dividend could well turn out to be a liability. To create jobs on such an immense scale, India's GDP will have to grow by 8% or even 8.5% per annum during the next decade and the increase in productivity will need to be maintained at 6.5% to 7% throughout. This will be a huge task that will be highly reliant on India's booming communications networking industry.
India is doing its best to develop an indigenous telecom sector by encouraging Indian businesses and local production by overseas companies as part of its Make in India programme. The country's major mobile operators are joining in, with Reliance Jio and Bharti Airtel aiming to build out their 5G networks using locally produced technology and, in Jio's case, to develop technology that can be sold internationally.
Indian regulator talks in telephone numbers
Given the above, it is particularly timely and relevant that the Telecom Regulatory Authority of India (TRAI) has just released its latest set of telecom market statistics up to 31 May 2022. The market update document comprises 18 pages of closely packed data provided as tables, graphs, bar charts and pie charts, much more than can be shared in this article – those wishing to examine the whole report can do so here.
In brief, though, the report shows that at the end of May this year, the number of active wireless connections in India during May was 1,017.68 million, a very high proportion of the 1,145.5 million registered mobile connections (an active connection is one that has been used during the reported period). Some 7.97 million subscribers submitted requests for mobile number portability (MNP) and thus the cumulative MNP requests increased from 697.57 million at the end of April 2022 to 705.54 million at the end of May 2022.
Meanwhile, the total number of telecom service subscribers (both mobile and fixed) hit 1,170.73 million at the end of May, up by 2.92 million over the course of the month. The number of urban mobile connections increased from 646.99 million at the end of April to 647.81 million at the end of May, while rural connections increased from 520.82 million to 522.92 million over the course of the month. The monthly growth rates of urban and rural telephone connections stood at 0.13% and 0.40%, respectively, in May.
On the service provider front, private companies accounted for 89.87% of all wireless connections, whereas the publicly owned BSNL and MTNL accounted for just 10.13% of all connections.
Reliance Jio is still the mobile market leader, with a 35.69% market share, followed by Bharti Airtel with a 31.62% share – those two giants added new customers during May. Beleaguered Vodafone Idea boasts a market share of 22.56%, while BSNL has a 9.85% share and MTNL a paltry 0.28% share – all three saw their customer numbers decline in May.
Overall teledensity in India increased from the 84.88% reported at the end of April to 85.03% at the end of May. Urban teledensity actually fell from 134.7% in April to 134.66% at the end of May, but rural tele-density compensated for the decline by increasing from 58.16% to 58.37% during the same period. As of 31 May, the share of urban and rural subscribers as a percentage of the total number of subscribers stood at 55.33% and 44.67%, respectively.
The report lists teledensity state by state, and shows that the Delhi region far and away outstrips any other part of India with a rate of 269.1%, while Bihar had the lowest rate at 53.72% at the end of May.
Connectivity and communications in India is predominantly a wireless affair. While there are more than one billion wireless connections, the whole country has just 25.23 million wireline connections (more than 92% of which are in urban areas), though that number did increase slightly by 70,000 during the month.
The TRAI report covers broadband statistics received from 664 service providers across the sub-continent as of the end this May and compared them to figures for this April. They show that broadband connections increased from 788.7 million at the end of April to 794.68 million at the end of May, a monthly growth rate of 0.75%. Nearly all of those are mobile broadband connections (765.55 million), while fixed line broadband lines totalled just 28.1 million and fixed wireless broadband connections totalled just one million. The top-five service providers accounted for a 98.48% market share of all broadband lines at the end of May, with Reliance Jio boasting 414.67 million, Bharti Airtel 217.09 million, Vodafone Idea 123.24 million, BSNL 25.52 million and Atria Convergence just 2.09 million.

Email Newsletters
Sign up to receive TelecomTV's top news and videos, plus exclusive subscriber-only content direct to your inbox.