Another curate's egg... More good news and bad news on the UK's 'superfast broadband for all' plans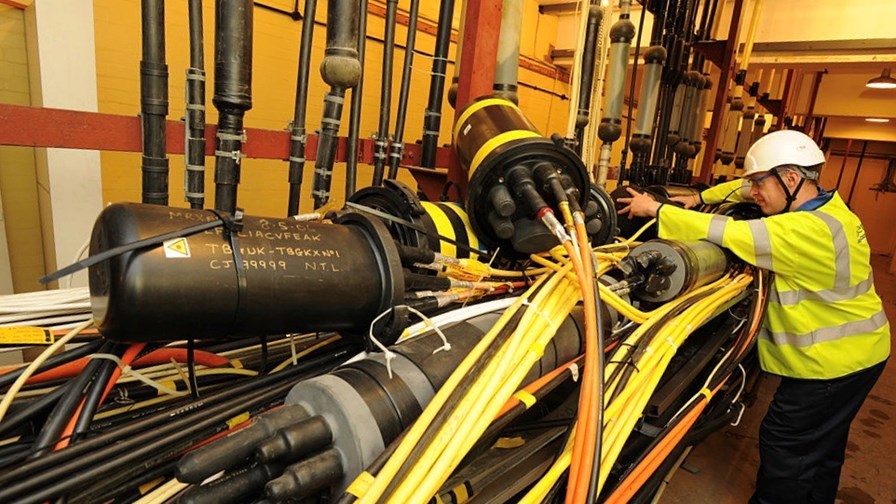 EXFO optical test, monitoring and analytics deal fuels Openreach Full Fibre programme
iOLM (intelligent Optical Link Mapper) OTDR technology the key to QoS and pre-emptive troubleshooting
Meanwhile, parliamentary public spending watchdog rips chunks out of government for broken broadband promises
Failure "to make meaningful progress" is widening the digital divide

Back in November 1895, the famous British satirical weekly magazine Punch published a cartoon entitled The Curate's Egg. It shows a nervous young neophyte cleric taking breakfast with his Bishop in company with the great man's eminently eligible daughters. The curate gets what is obviously an addled egg but is so overwhelmed by the occasion that when the Bishop notices his discomfiture and says "I'm afraid you've got a bad egg, Mr.Jones," the embarrassed curate replies, "Oh no my Lord. I assure you, parts of it are excellent." It's an oldie but a goodie, and the phrase "a curate's egg" quickly entered common parlance in the UK and for 125 years has been shorthand for describing something that is partly OK and partly malodourous. And that's very much the case with the roll-out of superfast broadband in the UK, which is a curate's egg of such dimensions it would make even the broodiest ostrich wince.
Let's start with the good bit of the egg. EXFO, the Quebec, Canada-headquartered specialist test, monitoring and and analytics company is to supply Openreach, BT's semi-detached fixed access infrastructure division, with optical test-heads and test access switching technology for its nationwide "Full Fibre" programme. Openreach is committed to deploy fibre to 4.5 million premises by the end of the first quarter of this year and has promised to pass 20 million homes with its FTTP offering by the mid- to late-2020s. (See this press release for further details.)
That target date is vague and flexible because the actual speed of deployment will depend heavily on prevailing investment conditions in a country that is currently reeling from the effects of the Covid-19 pandemic and just beginning to absorb and understand the actual, practical effects of Brexit. Recovery from both will be expensive and take time, hence the Openreach's cautious forecast. At the moment, though, it is laying fibre to 40,000 domestic and business premises every week, which equates to an additional premises being passed every 15 seconds.
EXFO is a long-term Openreach partner and recently won the competitive tender to supply its tried and tested cloud-based Nova Fiber that will not only speed FTTP deployment but also obviate costly truck-rolls to fix connection problems. Indeed, "costly" is a major understatement -- the fact is that unplanned, additional truck-rolls can more than double the expense of the testing costs associated with fibre deployment exercises.
Speaking with TelecomTV, Peter Bell, Director, Network Technology at Openreach, said, "EXFO's remote optical diagnostic tools improve build quality and provide greater flexibility. Our new Full Fibre network can play a crucial role in extending fast broadband access and keeping the nation connected. Deployment is gathering pace and momentum, and we are determined to match that rapid speed of deployment with the highest standards of build quality build and customer service. Following installation, Openreach will be able to remotely monitor its fibre infrastructure supporting the in-life operations of its Full Fibre service. EXFO will help us get there."
EXFO's unique iOLM (intelligent Optical Link Mapper) OTDR technology will permit monitoring and testing of the network 24 hours a day, all year round, and enable Openreach engineers to spot with pinpoint accuracy problems before they become apparent and pre-emptively fix them before they subscribers notice anything is wrong.
Wim te Niet, EXFO's VP of Sales, EMEA, told TelecomTV, "Openreach is an early mover in adopting permanent fibre monitoring technology, which will eventually cover all households in the UK. Currently, the FTTH/B penetration rate in the UK stands at 18 per cent. Openreach has an ambitious plan to build out Full Fibre to millions of households and businesses and we see a similar wave in other key European markets like Germany. I believe network operators across Europe will soon follow Openreach's lead to ensure first-time-right installations, reduce turn-up failures, and substantially reduce truck rolls for service calls. As for markets with high FTTH/B penetration rates, telecom operators are finding they need sophisticated automated monitoring tools to ensure superior customer experience. EXFO's Nova Fiber solution gives them these abilities."
There are good parts of the broadband egg, but quite a phew that aren't
Meanwhile, over in the La-La Land inhabited by the British government, the influential Public Accounts Committee (PAC, the UK parliament's multi-party public spending watchdog) has published a report that castigates Prime Minister Boris Johnson's administration in general and the Department for Digital, Culture, Media and Sport (DCMS) in particular for management and oversight problems and failing properly to fund the extension of superfast broadband to remote and rural areas.
It says the much-vaunted promise to deliver "turbo-charged" nationwide broadband by 2025 is just so much hot air and hogwash and provides a litany of examples of how the DCMS is failing to make any "meaningful progress" in its gigabit broadband policy and notes that endless delays in passing relevant legislation will mean swathes of the country will be left with limited access to pitiful broadband speeds for may years to come.
In the last UK General Election (December 2019), the Conservative party (which duly won) solemnly pledged to provide gigabit broadband for all (i.e. 100 per cent of the population) by 2025. Two months ago that promise was downgraded to 85 per cent, and even that seems unachievable. There is growing evidence that Covid-19 and the string of national lockdowns that are battering Britain's social and economic cohesion is widening the digital divide rather than maintaining or even narrowing it. Close to 1 million children that are being home-schooled are estimated to have access only to a limited and expensive mobile Internet connection.
Given that the government has announced that 80 per cent of the money earmarked for gigabit broadband will now not be made available until after 2025, the PAC is particularly scathing in its judgement that the delay will have a severe socio-economic impact on rural communities with the overall result being that those areas will have a reduced (or no) choice of broadband provider and will have to pay more for connectivity than urban subscribers.
The PAC report also says the estimates of the costs and delays to the programme caused by the decision to rip Huawei equipment from the national network are vague in the extreme and bear little relationship to reality. Its recommendations are that rural communities consumers should be prioritised and local authorities should be reassured about additional funding.
Meg Hillier, the Labour PM who serves as chairperson of the PAC, commented, "Due to a litany of planning and implementation failures at DCMS, those promises are slipping farther and farther out of reach, even worse news for the rural excluded who face years trying to recover with sub-standard internet connectivity."
The DCMS rationale is that deployment of "1Gbps-capable broadband" has accelerated "from one in 10 households in 2019 to one in three households today. We expect that half of all households will have access to 1Gbps speeds by the end of this year." That, though, does not answer the criticisms that DCMS is failing to deliver the required timetables, assurances, information, guidelines and funding that will help achieve the new 85% target: DCMS expects network builders such as Openreach, Virgin media, CityFibre and others to build out the networks but is nor providing the help required (for example, legislation to deal with landlords that demand excessive fees for access to buildings) for the rollouts to proceed as fast as they could.
Meanwhile, an unnamed spokesperson from the over-arching national government has announced, "We do not agree with this [the PAC report], which contains a number of inaccuracies." He or she doesn't say what they are though. Anyone in and around the Houses of Parliament today should be getting a stronger than usual whiff of sulphur dioxide. It's the stench from the massive broadband curate's egg that the government continues to pretend to incubate even though it is rotten to the core. The trouble is that the yolk's on us.
Email Newsletters
Stay up to date with the latest industry developments: sign up to receive TelecomTV's top news and videos plus exclusive subscriber-only content direct to your inbox – including our daily news briefing and weekly wrap.