Nokia's latest top table team change: Marcus Weldon out as CTO, head of Bell Labs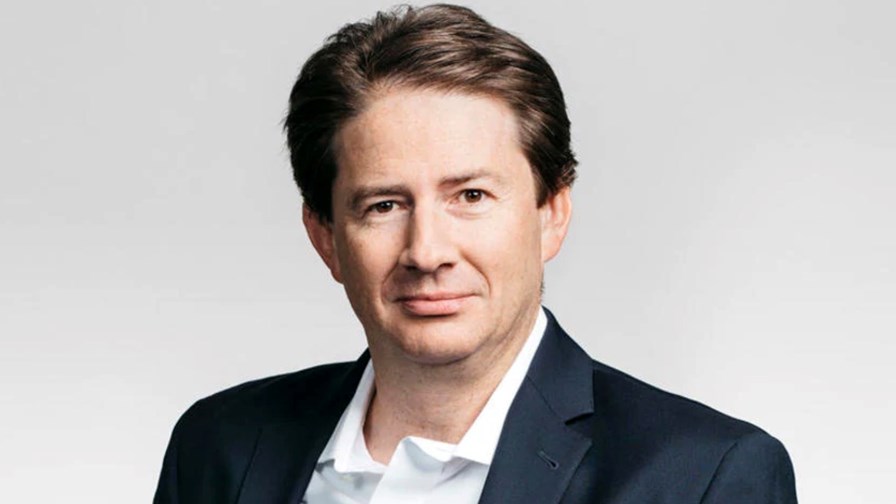 New CEO's shake-up continues
Corporate CTO and President of Bell Labs heads for exit door
Marcus Weldon to leave at end of Q1 2021
His exit will follow that of CMO Barry French
Marcus Weldon, Nokia's Corporate CTO and President of Nokia Bell Labs, is the latest victim of the top table cull at the Finnish vendor.
After decades in various roles at the companies that are now part of the Nokia portfolio (AT&T Bell Labs, Lucent Technologies, Alcatel-Lucent), the Brit will leave Nokia at the end of the March 2021, Nokia confirmed to TelecomTV in an email.
"We can confirm that Marcus Weldon, President of Nokia Bell Labs and Nokia's Corporate Chief Technology Officer, has decided to step down at the end of Q1, 2021. Before his departure he will help to establish our new Strategy and Technology organization. We will continue to ensure that Nokia has a strong technology foundation, enabling us to become a true technology leader in all our domains and working with our customers and partners to evolve our industry," stated a Nokia spokesperson.
Weldon's position looked tenuous when, under the leadership of new CEO Pekka Lundmark, Nokia announced a restructuring plan at the end of October, identifying four new business groups (each with its own named leader) and plans to form a "corporate function" called Strategy and Technology, which, Nokia noted, "will include strategic planning, long-term research including Nokia Bell Labs, and IT and digitalization." (See Nokia CEO unveils restructuring plan as sales decline, margins improve.)
The company noted at the time that "the leader for this function will be named at a later stage," a statement that suggested Weldon's position was tenuous.
As we noted at the time, the other influential senior names who haven't been tied to a role in the new structure include: Basil Alwan, current co-president of the IP/Optical unit, which is due to become part of the new IP and Fixed Networks division under the leadership of Federico Guillén (currently head of customer operations, EMEA and Asia); and Bhaskar Gorti, the vendor's Chief Digital Officer and current president of Nokia Softwar, which is due to become part of the new Cloud and Network Services division under the leadership of Raghav Sahgal (currently head of Nokia Enterprise).
And earlier this month, long-time Chief Marketing Officer Barry French started packing his desk ahead of his departure at the end of December.
Weldon has been a charismatic and vocal champion of the work at Bell Labs and is known for his informed and articulate views on the future direction of technology trends and the way that cutting edge technology can be applied to challenges in communications networking. We wish him well and look forward to finding out about his next role in the industry.
TelecomTV reached out to Weldon for comment but had not received a response as this article was published (but it should be pointed out that it wasn't yet daybreak for Weldon when this article was initially published, so we will provide an update if we get a replay.)
The bigger question, of course, is how many of the new divisions will be part of Nokia's long-term strategy: The new CEO is shifting the go-to-market strategy away from "end-to-end" solutions, suggesting that an in-house soup-to-nuts technology portfolio is no longer required. And with the industry heading ever-faster towards software- and cloud-based applications running on non-proprietary hardware, demand for traditional telecoms infrastructure systems based on pre-integrated software and proprietary hardware is set to decline.
Lundmark is set to share further information on Nokia's new strategy on 16 December, when perhaps it will become clearer which part of the business, and which individuals, will play a role in the company's future.
- Ray Le Maistre, Editorial Director, TelecomTV
Email Newsletters
Stay up to date with the latest industry developments: sign up to receive TelecomTV's top news and videos plus exclusive subscriber-only content direct to your inbox – including our daily news briefing and weekly wrap.