Flying taxis... Will investors go first class? Or be taken for a short, expensive ride?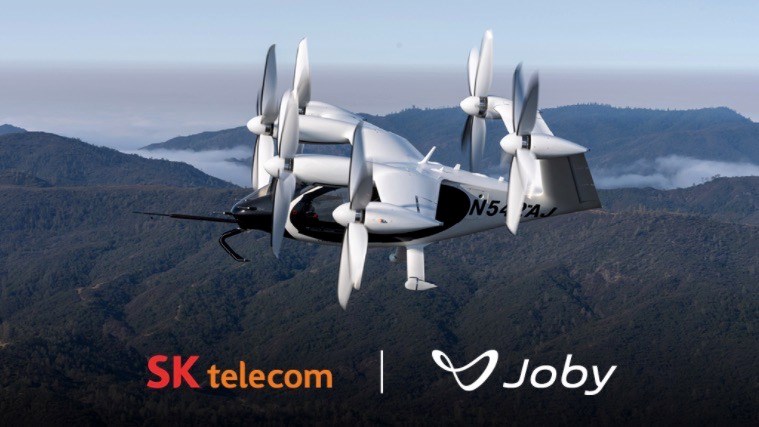 Big money being ploughed into the nascent sector, which is set to be worth US$1.4 trillion by 2040
Cross-industry partnerships forming with mobile telcos providing technology and expertise
200 companies developing eVTOL aircraft
First commercial services unlikely to be launched until the 2030s
The global pandemic has played havoc with the world's commercial airlines. Successive lockdowns and the consequent collapse in passenger numbers have, to date, seen more than 40 of them either file for bankruptcy or go out of business altogether. Many others are struggling. However, despite Covid-19, the Urban Air Mobility (UAM) and Advanced Air Mobility (AAM) sectors have seen unprecedented and continuing investment in what are popularly known as flying taxis.
Last year more than US$3.2 billion was ploughed into the further development of unmanned drones and over 90 per cent of that money went into the manufacture of eVTOLS (electric-powered vertical take-off and landing vehicles). The reason? The perceived immense market for unpiloted, passenger-carrying flying taxis a few years down the line.
Of course, UAVs (drones, or 'unmanned aerial vehicles') are already providing a wide range of civil services, ranging from postal delivery to remote areas and islands, the conveyance of urgent medical supplies, the co-ordination of the provision of humanitarian aid and disaster surveillance and recovery, search and rescue services, surveying and photography, and power and pipeline inspection for the construction industry, to name but a few.
However, flying taxis have grabbed the attention of the popular media and set the antennae of a host of start-up and established companies all over the world a-twitch at the prospect of the rapid growth expected in the sector and big profits that could be being made just a few years hence.
For example, SK Telecom (SKT) of South Korea has just signed a strategic collaboration with Joby Aviation of Santa Cruz, California, to provide technology and knowhow for the "air mobility" sector. SKT will provide expertise in AI and cloud-based ICT infrastructure, such as its TMAP mobility navigation, map services and a real-time traffic data platform for Joby's mooted air taxi operation.
Joby Aviation is building electric-powered vertical take-off and landing vehicles and is the first company in the US to have been awarded US Federal Aviation Administration (FAA) certification to operate eVTOL aircraft. Only last week, Joby tested its second-generation pre-production prototype vehicle, the S4, which has a maximum range of 241 kilometres and a top speed of 321 kilometres-an-hour. SKT says it wants to be a world-leader in the Urban Air Mobility market as a service operator for Vertiport, a heliport-like concept for air taxis to take off and land.
A rather flowery SKT press release promises that, based on its "expertise in telecommunications, autonomous driving and safety on land", the telco's "service range will expand to above the sky, going beyond limits of space through a concept of 'Meta Connectivity." (At this point it's worth remembering, as TelecomTV reported at the time, that back in July last year SKT was first out of the traps with its "Ifland" concept of a "Metaverse platform". It was well before Zuckerberg, in his virtual black t-shirt and jeans, started promoting his Meta – verse.)
The latest forecast from Morgan Stanley for the UAM sector is it that it will be worth $1.4 trillion by 2040, so it's unsurprising that SKT's rival KT (Korea Telecom, as was) is also gearing up to play in the flying cars market. KT tested its Unmanned (aircraft) Traffic Management (UTM) system in November last and development continues apace.
In the US, the FAA is engaged with an increasing number of manufacturers of eVTOL aircraft including Uber Air, EHang, Volocopter, Lilium (and the aforementioned Joby), all of which claim they will launch commercial passenger operations within the next three to five years.
Travelling light: A tight squeeze for a human and no room for any luggage
So, the pandemic has greatly spurred UAM. The sector is enjoying some huge investments, technologies are maturing, meaningful cross-industry partnership are being established and regulatory change is happening. Hence the optimism. For example, NASA's 'AAM Mission' is to help emerging aviation markets safely to develop an air transportation system that moves people (and cargo) between places previously either not served at all or underserved by aviation - local, regional, intraregional, urban - through the use of revolutionary new aircraft that are only just now becoming possible. Faster, cleaner transport systems will reduce both traffic congestion and pollution and the hope is that eVTOLs will become a commonplace and popular way to get from A to B (and maybe even back again).
Media and corporate hype nothwithstanding, what the paying public will think about taking a trip on an unpiloted drone remains to be seen, but it's likely they'll take quite some convincing. To start with, the eVTOLs developed to date are very small compared to today's conventional aircraft and even helicopters because a small size allows them to take-off from and land-in a very small urban footprint. Then there's the fear factor of handing over complete control of yourself to an autonomous machine. Sure, we all do it as an act of faith when boarding a commercial airliner but that's because there are pilots, aircrew and other passengers involved. Sitting by yourself in something akin to an electric egg while it does its own thing is another matter altogether, never mind the insurance considerations.
Technology will have to develop a lot further and faster than it is now, which is why some of the timelines for the commercial introduction of flying taxis seem, shall we say, a tad optimistic. Two or three years is pushing both the envelope and luck. Hype is hype, the telecoms and aviation industries thrive on it but ten years until early passenger flights seems to be a more likely scenario than 2023 or 2024.
Then there's the fact that 5G communications will likely be insufficient and too slow to manage control of flights. It is generally agreed that 6G will be a minimum requirement and that's not going to be available any time soon.
Currently, there are about 200 companies involved in the development of eVTOL aircraft and the McKinsey report says is is likely there will be some 10 to 20 of them offering commercial services by the early 2030s. It's expected that flying taxis will operate at heights of between 500 and 1000 feet in both urban and rural environments and will be fully integrated into air traffic control systems.
But consolidation in such a market will be a certainty. Analysts calculate that eventually there will be no more than a dozen or so international companies operating globally. So, as ever, there will be winners and losers, and the investment required to get some skin in the game is enormous. As investments go, the rewards could be great but the it's likely the sector will also bring some backers down to earth with a crippling crash.
As you would expect, TelecomTV has been watching developments for some time now. Prior to Covid-19, companies toted "concept" flying taxi vehicles to trade exhibitions around the world and displayed them on stands for delegates to look at but not touch. However, a few journalists did get the chance to get up close and personal with the machines - including one of our staff (no names, no pack drills). The chap involved was neither a giant nor overweight and has been known to do yoga on Zoom calls but nonetheless he found it impossible to squeeze into the thing, even with knees and feet behind the ears. Had the Huawei aircraft (for it was one of theirs) been able to take off he'd have had to fly with his head out the window, screaming as he went.
Email Newsletters
Stay up to date with the latest industry developments: sign up to receive TelecomTV's top news and videos plus exclusive subscriber-only content direct to your inbox – including our daily news briefing and weekly wrap.