Who's going to be first* to roll out** 5G***? Who cares?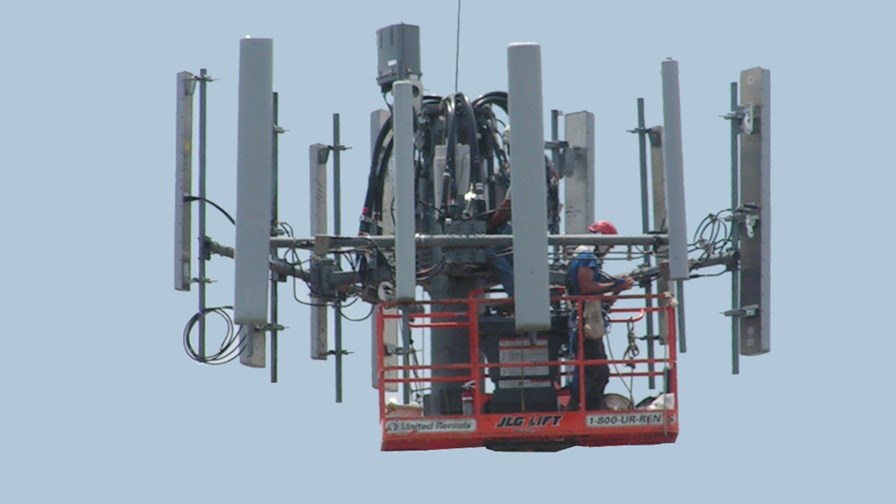 *Verizon claims it's first to 5G - it isn't
** The roll-out (of whatever it is) is hardly a roll-out. It's a few cities
*** It's not 5G, it's non/pre standard fixed link radio broadband
As soon as 5G turned into a sporting event we all knew what would happen: the ensuing race would involve word-play, truth stretching, professional fouls, and endless repetitive nonsense... the only certain thing is that customers will be confused.
Verizon announced yesterday that October 1st marked the first day of the first ever commercial 5G service. It even had a first customer - a resident of Houston who, Verizon's PR people explained, would be the first 5G customer in the world... except that the service is not 5G and neither is it mobile.
It's not that Verizon is hiding these facts. They all tumble out in the marketing blurb, but it's clear that the objective is to spray hyperbole first, explain the detail later.
That's because most prospective consumers won't worry about reading and understanding the detail at this point (life's too short) they'll just allow the words 'Verizon', '5G' and 'first' to lodge themselves.
This is the usual hype approach. Does it matter?
Yes.
So here's the facts about Verizon's first commercial almost 5G network
The network is going officially live in parts of Houston, Indianapolis, Los Angeles and Sacramento and installations of what Verizon is calling 5G Home began yesterday morning.
The technology comes from a collaborative and open development effort resulting in the 5G TF (Technical Forum) network standard.
"Verizon 5G Home is the next generation of home broadband internet service that provides super-fast Wifi," says the publicity, which presumably means it's fast enough to support high speed (and soon very high speed) WiFi in the home without being the bottleneck. Verizon says typical speeds will be around 300 Mbit/s with peak speeds of 1 Gbit/s.
Verizon says 5G Home is built on the Verizon-led open 5G TF network standard which it developed because it wanted to get to market first, rather than wait "for the formal 3GPP 5G NR (New Radio) standard to be incorporated into network equipment, devices, chipsets and software."
Users will be tempted onto the 5G TF network with a range of compelling perks. First and most attractively, 5G Home service free for the first three month after which existing Verizon wireless customers with "a qualifying smartphone plan" will be charged $50 per month (non-Verizon Wireless customers will pay $70 per month). Installation will be free and the "First on 5G" customers will get free access to YouTube TV free for the first three months and a free Apple TV 4K or Google Chromecast Ultra device at installation.
As the standard 5G technology becomes available, however, it will upgrade the network and all its early mover "First on 5G" customers by then using the 5G TF services, to 3GPP compliant equipment for no charge. At that point additional 5G broadband internet coverage will be taken to additional cities.
Muddying the water
Verizon is only one of the telcos muddying the 5G water. As Guy Daniels points out in another story today, the Principality of Monaco (or 'nation' as it like to call itself at moments like these - it sounds better) is claiming a first too. Its build appears to be full mobile but covering a small area - but then Monaco probably only needs a handful of nodes it's so small. So 5G, yes; mobile, yes; extensive roll-out, no.
The big problem with this race is that you can build out your 5G infrastructure (a lot of 5G on the operator side will be defined by software) but mobile adoption only really comes with the first proper 5G handset with 4G fallback. Unless, like Verizon, your target is wired broadband replacement, those crucial handsets will only start appearing late this year at best and next year most probably.
To be fair, Verizon has been talking about enlisting 5G in fixed mode to take on its US cable rivals for several years, so it's had a long run-up. But with just four cities initially targeted it might be more accurately described as a pre-standard wireless broadband trial.
Indeed, fixed trials are to be expected at this stage. Telefónica Deutschland and Samsung are to run one in Germany involving just 20 Fixed Wireless Access (FWA) trial households across a 26 GHz 5G solution with a virtual core, 5G radio access and 5G outdoor-unit and indoor routers for the customers. Finnish telco Elisa became the first operator in the world to launch commercial service over its 5G networks in Tampere, Finland and Tallinn Estonia in June: but again this was really a trial using a temporary 3.5 GHz test licence.
Verizon's initial service is not 5G and it's not mobile - just so you know.
Email Newsletters
Sign up to receive TelecomTV's top news and videos, plus exclusive subscriber-only content direct to your inbox.