When every dollar spent is a 5G dollar.. What is 5G again?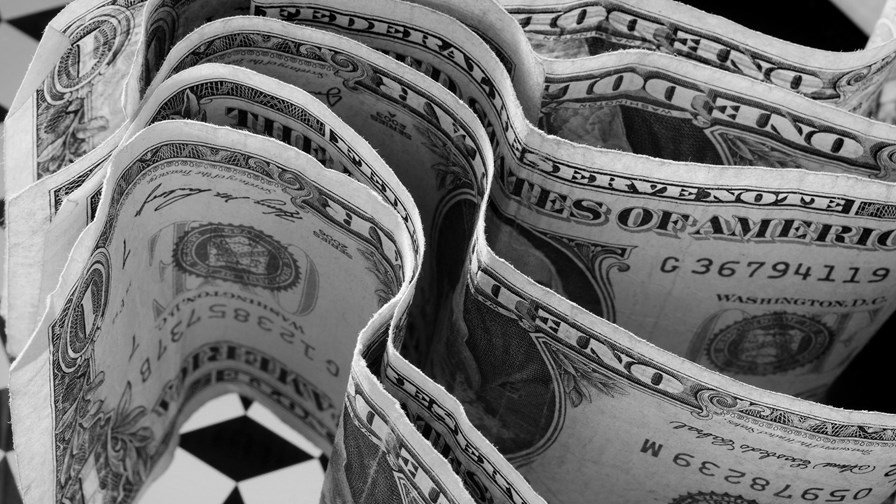 Perhaps it's not surprising that after decades of badly performing mobile broadband (it's historically either been unavailable when you try for it, or prone to slowing and stalling if it is) that smartphone users in particular focus on data speed when it comes to improved services. It's the way we've all been trained. In comparison, lowered latency just doesn't make the heart race faster. "Give me a 'G' with lots more speed and I'll be happy."
Which is why 5G is, again, being profiled as a speed ramp using the misleading promise of a gigabit or more connections. Misleading because one or two or ten gigabits is shared bandwidth. You won't get it and, what's more, your applications don't need it.
Which is why there was a strange aura of unreality at the recent MWC. Some technology providers and some telcos are desperate to prove themselves 'ahead' in 5G. It's apparently a race.
But instead of focusing on the new radio (which many of them aren't in any hurry to roll out in great number) there's been a lot of focus on the virtualisation of the RAN and, as part of that, the pivotal role played by Massive MIMO antenna technology. Those two buzz words are key to 5G - arguably even more so than new radio - but they leave a real problem of lost machismo. Speed can grab markets, sensible husbanding of existing technology through virtualising the RAN etc., less so.
Nevertheless there has been some spirited attempts, mostly through talking about how technologies like Massive MIMO are really 5G, in that they 'pave the way' for it.
This is true of course and it begs the question: maybe RAN virtualisation and Massive MIMO should have been considered the marker for 5G, rather than the radios designed for new spectrum allocations which follow on. Just a thought.
At MWC we got lots of 5G that isn't yet 5G announcements. Here are a couple to show you how this works.
ZTE got in on the act with its partner, Belarus mobile operator Velcom. It described a 5G-Ready virtual core network provided by ZTE as the world's first fully virtual mobile core network. As well as enabling upcoming 5G applications it is also applicable to legacy networks such as 2G, 3G or 4G. It alows, says ZTE, seamless evolution to micro-service-based network slicing and open API architecture to meet the diversified service requirements of 5G. Seamless? Perhaps.
But the master here is Sprint, who is going to have one hell of a propaganda fight with Verizon in particular.
"Starting in April, Sprint customers in select U.S. markets will experience the future of wireless as the company prepares to deliver the nation's first 5G mobile network in the first half of 2019." it says.
"Customers in Chicago, Dallas and Los Angeles will begin experiencing 5G-like capabilities, including significant increases in data speed and capacity, as Sprint rolls out advanced network technology called Massive MIMO. Sprint will aggressively expand to additional markets including Atlanta, Houston and Washington, D.C. later this year. In 2018 and 2019 Sprint expects to deploy thousands of Massive MIMO radios, significantly increasing network capacity for millions of customers across the country. Massive MIMO is a critical bridge to Sprint's 5G network.
T-Mobile is proving even better, I think, in turning 4G investment into 5G, like base metal into gold. In a statement released for this year's MWC, Neville Ray, its Chief Technology Officer says the vision is of a 5G future with the customer front and center. "When we built our LTE network, we had the unlimited future in mind, and we take that same approach here. Every dollar we invest in our network is a 5G dollar. All the LTE Advanced work we do is 5G work, and we're leading the industry with the most advanced LTE network in the country. Every step we take --- every innovation – builds toward a future-proof 5G network.
"In addition to deploying 5G-ready equipment today and lighting up 5G in low-band spectrum (600 MHz), T-Mobile plans to begin building out 5G on millimeter wave spectrum this year. And T-Mobile expects to deploy 25,000 small cells to light up LAA (Licensed Assisted Access), technology that adds extra capacity and speed, while paving the way for 5G."
There sure is lots of paving going on.
Email Newsletters
Stay up to date with the latest industry developments: sign up to receive TelecomTV's top news and videos plus exclusive subscriber-only content direct to your inbox – including our daily news briefing and weekly wrap.