What's up with… Verizon, Ericsson and Telefónica Germany, ETSI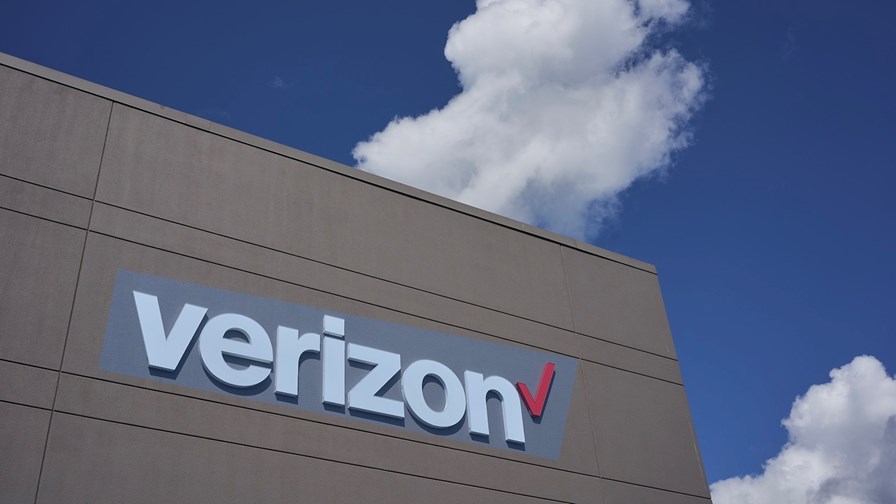 Verizon develops P2MP architecture for mmWave
Telefónica Germany takes a data shower with Ericsson's cloud RAN
ETSI looks closer at reconfigurable intelligent surfaces
In today's industry news roundup: Verizon is exploring the potential of point-to-multipoint wireless connectivity using its mmWave spectrum; Telefónica Germany likes the look of Ericsson's cloud RAN platform; ETSI sharpens its focus on reconfigurable intelligent surfaces; and more!
Verizon has been checking out the potential of a point-to-multipoint (P2MP) fixed wireless access broadband architecture that has been designed for multidwelling units, such as apartment buildings, and distributed enterprise campuses and high rises, which makes use of its mmWave spectrum but does not put strain on its regular 4G/5G mobile core platform. According to the US operator, a "recent demonstration showcased an architectural design that is less expensive to build, quicker to deploy, and addresses the unique complexities of distributed end users in a single facility or small area such as a residential unit with a large population. In this proof of concept, an airlink over licensed mmWave spectrum was established between a centralised, rooftop radio site and a radio atop a simulated multi-end-point building. The signal was then transmitted via coaxial cable throughout the building to a data processing unit along with a corresponding modem. From there, the building's existing wiring transported the signal to end user routers that provided broadband coverage throughout simulated distributed end points." So far, so conventional in terms of getting services to residences such as high-rise flats. But, "instead of transmitting the data through Verizon's 4G and 5G wireless cores, this unique architecture uses a simplified broadband network gateway to direct the traffic to and from the internet over Verizon's public IP network. This means that data traffic will not add load on Verizon's current wireless cores while at the same time providing excellent capacity and latency." Adam Koeppe, senior vice president of technology planning at Verizon noted that the approach makes good use of the infrastructure and assets the operator has been rolling out for years. "Leveraging our significant fibre footprint in over 70 major markets nationwide and large amounts of ready-to-use mmWave spectrum, this new architecture means we will be able to provide point-to-multipoint architecture in a cost-effective and efficient way," noted Koeppe. Verizon believes such an architecture could be used to provide connectivity services at distributed enterprise campuses and in commercial parks areas, as well as delivering home broadband connectivity to those living in multidwelling units or "other areas where air links could easily connect donor sites in the radio access network to facilities with their own internal infrastructure." Verizon is in the process of completing RFPs (request for proposals) for the specialised radio access equipment needed for the licensed 37-39 GHz band spectrum and "expects to continue developing this technology throughout the year." Read more.
Telefónica Germany (aka O2 Telefónica) is exploring the potential of cloud RAN-enabled mmWave 5G with Ericsson and appears to like what it sees. The operator set up a cloud RAN instance at its Wayra Innovation Hub in Munich and, using an architecture with a centralised (virtual) unit and 26 GHz millimetre wave (mmWave) spectrum, achieved connectivity speeds of greater than 4 Gbit/s, according to the partners. "O2 Telefónica is a pioneer in deploying new network technologies such as cloud RAN. With the introduction of a cloud-based, standardised architecture, we are able to respond quickly to customer needs, introduce new products and services even more flexibly and scale our O2 network better," noted Mallik Rao, the operator's chief technology and information officer. "With cloud RAN, we combine the benefits of open interfaces with the expertise and product quality of European network equipment supplier Ericsson, whose technology we already use for our high-performance 5G core network," he added. The partners have also, as part of their efforts, been demonstrating what is apparently called a "data shower", a technique that enables very large files to be transferred in seconds over mmWave spectrum and is particularly useful in industrial settings. For example, in car production, vehicles can receive the latest software updates within a very short time by means of a 'data shower', according to Telefónica Germany. The deployment in Germany is another feather in Ericsson's radio access network virtualisation cap. Australian operator Telstra recently deployed the Swedish vendor's cloud RAN technology as part of its commercial 5G network across seven sites in the state of Queensland, while Verizon is also introducing the vendor's virtualised RAN technology into its 5G network. For more on developments in Germany, see this announcement from Ericsson and this one from Telefónica Germany.
We might be still in the relatively early days of 5G but it's worth keeping an eye on the technology innovations that could play a role in what comes next (whether it is 'beyond 5G' or 6G or something else…). One of the potentially most viable approaches to next-generation wireless communications infrastructure is the use of reconfigurable intelligent surfaces (RIS) technology and, as with most emerging and likely useful technologies, the European Telecommunications Standards Institute (ETSI) has a group looking into the potential developments. That team, the RIS industry specification group (ISG), has just produced a report that examines multiple important models, parameters, key performance indicators (KPIs) and evaluation methodologies."RIS is an emerging topological solution being targeted at future wireless systems including 6G," noted Arman Shojaeifard, chair of the RIS ISG. "Developing channel models and evaluation frameworks for RIS is instrumental in assessing this new technology, and identifying requirements for specifications. This report takes an important step in this direction by summarising ISG RIS views on frameworks for [the] modelling and studying of RIS-integrated systems," added Shojaeifard. To find out more about RIS, see Reconfigurable intelligent surfaces (RIS) key to the success of 6G.
Industry body 5G Americas has just released an update on 5G non-terrestrial networks (5GNTN) that presents a snapshot of developments made in the sector since the group's first report on the same subject, which was published in February 2022. The update notes that, as of the first half of 2023, NTN is quickly becoming a highly dynamic market with a number of different technical and commercial approaches. Broadband connections are already offered by several NTN operators using proprietary technology, with VSAT/dish antennas deployed at the user's location for the reception of broadband connections over Ka or Ku band frequencies. The main focus in NTN deployments is on the use of GEO (geostationary) and LEO (low-earth orbit) satellites: Most commonly, GEO satellites (at an altitude of around 36,000km) are used for fixed broadband and IoT connections (for non delay-critical services), whereas LEOs (at an altitude of less than 1,000km) are increasingly attractive due to their reduced signal delay. NTN connectivity is ideal for IoT applications, particularly in remote and hard-to-reach areas for companies operating in sectors such as precision agriculture, and for the remote monitoring and control of critical infrastructure, such as oil rigs, wind turbines and mining sites. Direct-to-smartphone services are also emerging, offering emergency and messaging services initially and the potential to add broadband services via LEO networks in the future. With a 3GPP-based NTN solution in Release-17 using the sub-2Ghz band spectrum, it is now theoretically possible to achieve downlink speeds of tens of Mbit/s (although the peak speed will be shared among all users within in a given cell site), as well as a round-trip delay in the range of a few tenths of a millisecond. With 3GPP Release-18, additional spectrum in the Ka band will offer much higher speeds to non-handheld devices using small dish antennas, similar to those offered by SpaceX's Starlink service. What's more, NTN services can be used for disaster response and recovery operations. The current roll call of satellite broadband service providers includes: Space X (Starlink); OneWeb; Kuiper; Galaxy Space; Boeing; Inmarsat; Telesat; Echostar; Hughesnet; and Viasat. Meanwhile, the IoT/D2C (direct to consumer) service providers include: Space X; AST SpaceMobile; Lynk; Sateliot; Iridium; Orbcomm; GlobalStar; and Ligado. The 5GNTN sector is also characterised by important partnerships between satellite service providers and telcos or vendors including T-Mobile and Space X; AT&T and AST; Verizon and Kuiper; Apple and GlobalStar; Qualcomm and Iridium; Mediatek, Skylo and Bullitt; and Skylo, Ligado and Viasat. The update concludes that "the satellite broadband segment shows a clear trend in massive LEO constellation deployment that can address performance and capacity growth, despite limiting factors such as spectrum availability, possible orbital-overcrowding with the risk of space debris and the challenge LEOs [pose] to astronomy." Despite this, "consumers and businesses will greatly benefit from this expansion of access to [the] internet." Meanwhile, "affordable, global connectivity that extends to IoT devices will see continued growth by addressing existing phones, and making use of the future NTN-capable chipsets that can benefit from 5G NTN enhancements. Handsets equipped with this chipset are not yet commercially available, but an NTN-capable dongle device may provide an intermediary solution with its ability to connect with older phone models via Bluetooth."
Strider Technologies Inc, a US software development company headquartered in Salt Lake City, Utah, has just published a detailed report, "Europe in the Crosshairs: The PRC's United Front is Boosting Efforts to Target the Semiconductor Sector", which reveals that during the past 20 years, tens of thousands of scientists who once worked in Europe's semiconductor and telecoms equipment manufacturing companies have "brain-drained" to China. Last year the US government placed semiconductor trade sanctions on China and thereafter the Chinese president, Xi Jinping, issued a call for the PRC to become self-reliant and "win the battle in key core technologies." One of the ways to do that is to attract talented scientists to take the brain-drain gravy-train to the Middle Kingdom (中國). It's all part of the "tactics, techniques, and procedures (TTPs)" the PRC government is using to acquire intellectual property (IP) and technology as it seeks to become self-reliant in semiconductors and increase its competitive advantage. Strider Technologies analysed data from a wide variety of sources including scientific journals, patent filings and other public records in China in an effort to quantify how many scientists and technicians have relocated to the country for well-paid work, tax breaks, government grants and a wide range of other perks and blandishments. The report puts the number at more than 30,000 over the past 20 years, with the trend accelerating. That number includes many Chinese nationals who, having been educated and spent years working in Europe, have simply gone back to China to pursue long-term careers there. Others have been encouraged and persuaded to return home by promises of rapid advancement and big money. The report says the Chinese state apparatus to get people back or attract new European talent is highly organised, systemised and very effective. The report has it that "European semiconductor companies find themselves increasingly in the crosshairs of a geopolitical battle for intellectual property and talent." It adds that another string to the Chinese government's bow is to fund the acquisition of global technology companies. Strider Technologies examined global investment data which shows that over the past two decades, more than 200 Chinese companies, including several state-owned enterprises, have invested in European semiconductor companies. Indeed, the research shows there have been more than 3,000 instances of collaboration between top European semiconductor companies and PRC-based organisations over the past 20 years, including those linked to the national government and military. The European companies that have lost the most employees to Chinese firms include Nokia, Ericsson, Siemens, Bosch, and the Dutch semiconductor company NXP. Many of those who went to China now work for Huawei, ZTE and Lenovo. Commenting on the Strider technologies report, Petri Kuivala, a former executive at both Nokia and NXP, said, "The report highlights the scale of Chinese recruitment of western technology workers. They carry a huge amount of knowledge and information with them to the 'mothership'. I doubt the magnitude has been understood very well by industry leaders." Just last week, the Intelligence and Security Committee of the UK parliament published a 222-page report analysing the growing threat from China, which includes a section on the recruitment of communications scientists. It observes, "The lack of action to protect our assets from a known threat was a serious failure, and one from which the UK may feel the consequences for years to come." In response to the publication of the Strider Technologies report, the Chinese Foreign Ministry rejected its conclusions and issued this statement: "This American company has previously published a series of reports full of false information smearing and attacking China's exchange of talent with foreign countries which is no different from other countries." So now we know.
Microsoft appears to be closing in on its planned $68.7bn acquisition of Activision Blizzard as the US Federal Trade Commission (FTC), which has always been dead set against the deal but which recently lost a federal court battle on the matter, has now suspended its internal administrative challenge against the deal, according to The Verge. Meanwhile, the European Commission has already approved the deal and the UK's Competition and Markets Authority (CMA) appears to be rowing back from its original anti-deal position, having recently extended its deadline for considering the case put to it by Microsoft. This looks more and more like a done deal.
- The staff, TelecomTV