What's up with… TIP, SFR, ETSI MEC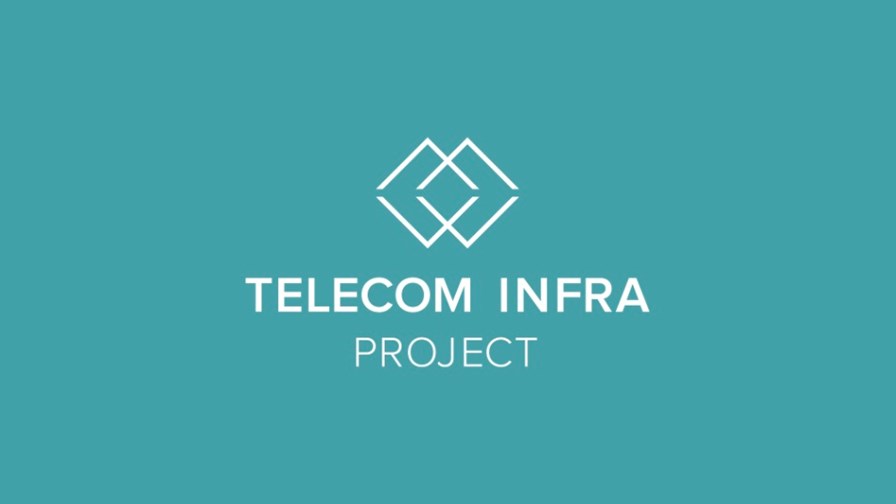 TIP tackles 5G private networks
SFR to slim down
ETSI MEC has a new leader
TIP's focus on open 5G private networking, bad news for French jobs and a new face at the helm of a key ETSI group are the industry developments that top today's news roundup.
The Telecom Infra Project (TIP) has launched a new Solution Group focused on 5G Private Networks. The group aims to "develop a new approach to manage and operate 5G Private Networks, based on a cloud-native architecture, and making use of a new class of software management tools, based on the paradigms currently used for the cloud, but adapted to deliver the requirements of a telecom network environment." The group will "leverage previous work contributed to TIP's OpenRAN Project Group, on a first version of a CI/CD platform that applies traditional IT methodologies to automate integration, testing and deployment of OpenRAN software." Telefónica will head up the effort, with David Martin Lambás, the telco's senior manager of Connectivity Innovation, as the group's chair. The Spanish operator will test the solution in its TIP Community Lab in Madrid before moving to field trials in Málaga. The TIP leadership had noted just last month that it planned to launch new Solution Group initiatives this year. For more on TIP's 5G Private Networks efforts, check out these details.
As part of a new financial plan, French operator SFR, part of Altice Europe, is to cut about 1,700 jobs, or about 11% of its workforce, in France this year, reports Reuters.
The ETSI Multi-Access Edge Computing (MEC) group has a new chairperson, with Intel's Dario Sabella taking over from HPE's Alex Reznik, who had held the position for four years. "the best days for MEC are in the future," wrote Reznick in this blog, in which he outlines his key takeaways from the past four years.
In collaboration with Optare Solutions , the University of Vigo, Minsait and GCTIO, Telefónica has developed two use cases based on a self-managed 5G network that show the possibilities of 5G network slicing when applied to video streaming and connected car applications. To find out more (in Spanish), see this press release.
Telecom Egypt has announced plans to build and launch a new subsea system called Hybrid African Ring Path (HARP) that will circumnavigate the continent of Africa. Read more.
Getting its 6G pitch in early (about ten years before the technology might actually be deployed commercially), Renew Europe, a liberal-democratic political grouping within the European Parliament, has just held a webinar to re-affirm its views that Europe should be in the vanguard where the definition, development and deployment of 6G is concerned. Mauri Pekkarinen, a Finnish Member of the European Parliament (MEP,) commented, "While 6G is still in its early stages, we can already see that it has great potential to not only create disruptive new technologies, but also to create entirely new markets, change business models and society. Commercial take up of 6G is about a decade away. If we want to shape the competition in our own terms and our own values, we need to start fostering collaboration between research and industry and taking down regulatory barriers where they exist." His view was echoed by Bart Groothuis, a Netherlands MEP who added, "Although the implementation of 6G might feel far away, the battle over standards on 6G has already begun. If we want 6G to be secure, open and free, the EU must take action now and not let the future be decided upon by China or others. 6G is the nerve centre of our future societies; let us make sure it is based on European values and the best technology standards." It's hard to find any grounds to argue against that sentiment.
When, back in 2018 the US authorities began to place a series of increasingly stringent restrictions on trade with China and Huawei's access to American technology, the company immediately ramped-up its R&D programmes in a long-term effort to design and build from scratch its own smartphone hardware and software. Those efforts are beginning to pay off with the news that the company's "Harmony" operating system will be installed on 200 million top-of-the-range Huawei smartphones from April onwards. The HarmonyOS was introduced late in 2019 and has since been used in Huawei tablets and smart TVs. Now the push into smartphones is gathering pace. In a statement, Wang Chenglu, president of software development at Huawei's consumer business group, said, "Huawei wants to have 300 million devices running HarmonyOS this year, with 200 million of them being smartphones and more than 50 million tablets, smart watches, smart TVs and other products. It is very important to cultivate a sound ecosystem for HarmonyOS in two years. Now, we have hundreds of millions of Huawei mobile phone users. If they upgrade their smartphones' systems to HarmonyOS and feel that the experience is good, they will stay with our products." However, although Chinese developers are working on a variety of apps based on Harmony, Huawei would like overseas developers to design Harmony-based apps as well, hence the December 2020 release of a beta version of the operating system to developers outside the PRC.
Open RAN flag-waver Mavenir has struck a deal with Platform9, a managed Kubernetes platform specialist focused on private and edge cloud deployments, to package up its containerized RAN applications for network operators. Mavenir is integrating XGVela platform-as-a-service (PaaS) functionality with Platform9's Managed Kubernetes solution to offer a pre-integrated software stack that can underpin Open RAN functionality and simplify service delivery and operations. Mavenir says the "combination of Platform9's Kubernetes solution and Mavenir's cloud-native network software allows central deployment, management and support of network functions across thousands of cell tower sites and core infrastructure." The move is part of a trend for Open RAN specialists to broker partnership that enable the pre-integrated delivery of multiple elements that can help to accelerate initial tests, trials and deployments of disaggregated architectures. Read more.
For a few years now, politicians and the business community have (very pre-emptively) been told that 5G is going to transform their fortunes and light a fire under the 'digital economy'. Well, the early months of the 5G era are here and the biggest beneficiary of the 5G hype so far appears to be Apple. It's still very early days – we're still at the enhanced mobile broadband growth stage, with new 5G radio access network infrastructure still being rolled out in the countries where licenses have been awarded, and of course there are plenty where that still hasn't happened. The real potential of 5G, if it is ever fulfilled, will come from the combination of standalone 5G networks (where the core platform is crucial) and a distributed cloud-oriented architecture, and that's a while away yet. So is this the right time to pin 5G with the responsibility of creating new jobs and boosting GDP? And can that ever even be truly measured across entire economies? With that question in mind, here's a link to a report called The Impact of 5G on the European Economy, which suggests that 5G will "drive up to €2.0 trillion in incremental gross output (sales) growth between 2021 and 2025" and "has the potential to create or transform up to 20 million jobs across all sectors of the economy." These are just some of the attributes being assigned to a communications technology and fuelling the hopes of a region desperate for an economic boost. Will anyone pay attention to such claims? The report comes from Accenture and was commissioned by Qualcomm, brands that carry weight. I'd love to be given the quantitative proof in 2025 that such forecasts had merit.
- The staff, TelecomTV
Email Newsletters
Stay up to date with the latest industry developments: sign up to receive TelecomTV's top news and videos plus exclusive subscriber-only content direct to your inbox – including our daily news briefing and weekly wrap.