What's up with… Samsung, M&A in Canada, Orange and Telenet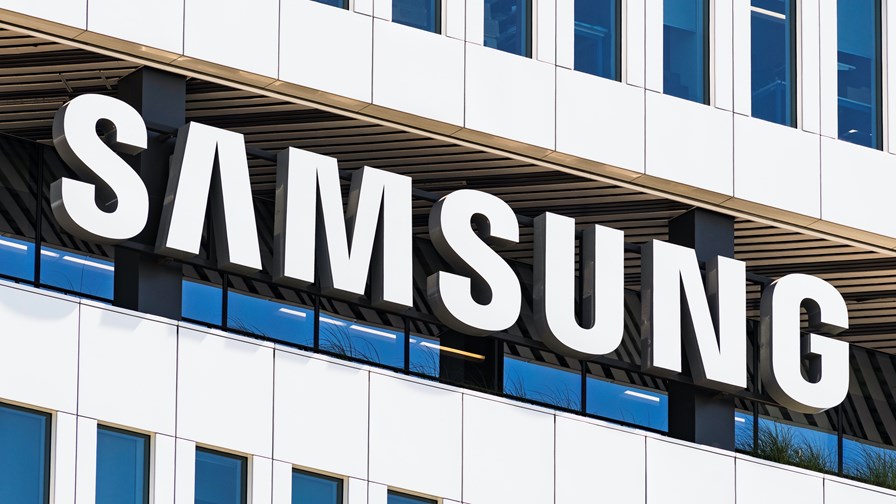 Samsung bolsters its networks team with ex-Ericsson execs
Rogers and Shaw push their megamerger deadline to 17 February
Orange and Telenet strike broadband networks deal
In today's industry news roundup: Samsung taps the Ericsson executive well as it aims to grow its mobile networks business; Canadian operators increasingly hopeful of sealing their deal but are forced to extend their merger deadline; Belgian broadband operators strike symbiotic access deal; and more.
Samsung has strengthened its growing wireless network infrastructure division by hiring two former Ericsson executives to its senior team. Henrik Jansson, who worked at the Swedish vendor for more than 22 years in various senior sales roles (including leading the accounts for Vodafone Group and UK operator Virgin Media O2), has joined the South Korean company as corporate vice president of new business strategy, at Samsung Networks. According to The Korea Herald, Jansson is heading up a new "task force" focused on developing new business opportunities. The relationship with Vodafone will come in handy for Jansson, as Samsung has emerged as one of Vodafone's key suppliers of Open RAN-enabled technology for network trials in the UK and Germany. The vendor has also hired Sunny Misun Jo as head of business development in Europe: She was at Ericsson for more than 10 years, including stints as head of sustainability and head of communications and marketing for Europe, Latin America and the Vodafone Group account. Samsung Networks is regarded as the vendor most likely to become a serious challenger to Ericsson, Nokia, Huawei and ZTE in the $40bn-per-year radio access network (RAN) infrastructure market. It has already landed several significant deals with its virtualised and Open RAN technology, including a massive $6.65bn contract at Verizon (where it replaced Nokia as a lead supplier) and as a key vendor at Dish Network, the Open RAN-based 5G greenfield operator in the US.
Canadian operators Rogers Communications and Shaw Communications have extended the closing date for their proposed merger, as well as for the acquisition of Shaw's subsidiary Freedom Mobile by Videotron, from 31 January to 17 February. In a joint statement, the companies explained they remain committed to the deals that will "deliver significant benefits to Canada and Canadian consumers". The transactions are subject to closing conditions but seem to be getting closer to finalisation as, according to the latest update, Canada's Federal Court of Appeal has dismissed a challenge by the Commissioner of Competition against the M&A proposals. Rogers and Shaw reached a CAN$20.4bn (approximately US$15.1bn) agreement to merge as long ago as March 2021, but since then have faced challenges to finalise the deal.
Orange Belgium and its rival Telenet have entered into what can only be described as a mature and symbiotic network access agreement that will help to extend their services reach and enable both companies to focus their network investments. The operators have agreed to provide each other with wholesale access to each other's fixed broadband access networks, whether those are existing cable broadband (hybrid fibre coax) or the fibre-to-the-premises (FTTP) networks that each are building in their respective service areas. The agreement will come into effect when Orange Belgium completes its acquisition of Voo, which operates a cable network in the Walloon region of the country, as well as parts of the capital Brussels. That deal has been held up by concerns from European Commission competition regulators and, in fact, this deal with Telenet, which was also vying to acquire Voo in late 2021, might help to get the first deal over the line. Read more.
The international division of Emirati-based operator giant e& (formerly Etisalat) has invited independent telecom operators from all over the world to partner with it as part of a new business programme called 'e& partner networks'. The company's aim is to support operators in aspects such as customer engagement, artificial intelligence and machine learning modelling, optimisation of capital expenditure (capex) and operating expenditure (opex), as well as digital and mobile finance services. It also pledged to provide "the necessary resources and additional staff" to those that choose to partner with it as part of the scheme, and to share its "superior expertise across a range of business verticals, with a focus on adding measurable top- and bottom-line meaningful business impact". See more.
MTN Group's president and CEO, Ralph Mupita, has called for modern regulations for universal broadband coverage across Africa. Speaking at the Africa Prosperity Dialogue event in Ghana, Mupita stressed the need for harmonised regulatory frameworks, as well as a collective efforts by stakeholders to ensure that the continent can be connected by universal broadband by 2030 – a move he estimated will need $100bn in capital investment. "The regulatory frameworks for Africa's telecommunications industry do not reflect our current advancement. They are still positioned for the era of voice," he noted, adding that regulations need to evolve and reflect the "major digital transformation and disruption" seen globally. Mupita also called for a "fair share contribution by both local and international players, including mobile network operators and OTTs". Read more.
Covage, the French wholesale fibre network operator that is focused on building a network that can connect enterprise and government users to high-speed broadband lines, has secured a loan and a "liquidity line" worth €156m from German bank Nord/LB to fund further network expansion. Covage, which is owned by the Altitude Group, already provides wholesale network services to more than 200 ISPs and reaches 40% of French companies with dedicated fibre lines and 50% with shared fibre connectivity. It aims to reach 60% of all French business premises by the end of this year and, at some point, be able to connect 100%.
United Internet, the parent company of Germany's 5G greenfield network operator 1&1, and private equity firm Warburg Pincus are set to raise up to €543m from an initial public offering (IPO) on the Frankfurt Stock Exchange of shares in Ionos Group, which provides web hosting and cloud services to small- and medium-sized enterprises (SMEs). United Internet currently holds a 75.1% stake in Ionos, while Warburg Pincus owns the remaining 24.9%: Both are putting 15% of their respective holdings into the process, with each share set to be priced at between €18.50 and €22.50. The total proceeds from the IPO will range from €447m to €543m, depending on the final price at which the shares are sold, with United Internet set to raise between €336m and €408m from the offering.
The value of the communications platform-as-a-service (CPaaS) market will grow by about 80% over the next three years, from $16bn in 2022 to $29bn in 2025, according to a new market forecast from Juniper Research. Companies that offer CPaaS services need to expand further into the SME sector and develop managed services for rich media applications (including social media channels) if they are to take advantage of the expected growth in demand from business users, according to the report's authors.
Telia plans to cut 1,500 jobs in 2023, mostly during the first quarter, as part of an accelerated cost-cutting programme as macroeconomic pressures continue to weigh on its business, according to Reuters. Telia reported its fourth-quarter and full-year financial results for 2022 late last week, just days after announcing it would take a significant hit from non-cash impairment charges related to the value of its operations, mainly in Finland and Norway.
- The staff, TelecomTV
Email Newsletters
Stay up to date with the latest industry developments: sign up to receive TelecomTV's top news and videos plus exclusive subscriber-only content direct to your inbox – including our daily news briefing and weekly wrap.