What's up with… Qualcomm, BICS, PacketFabric + Colt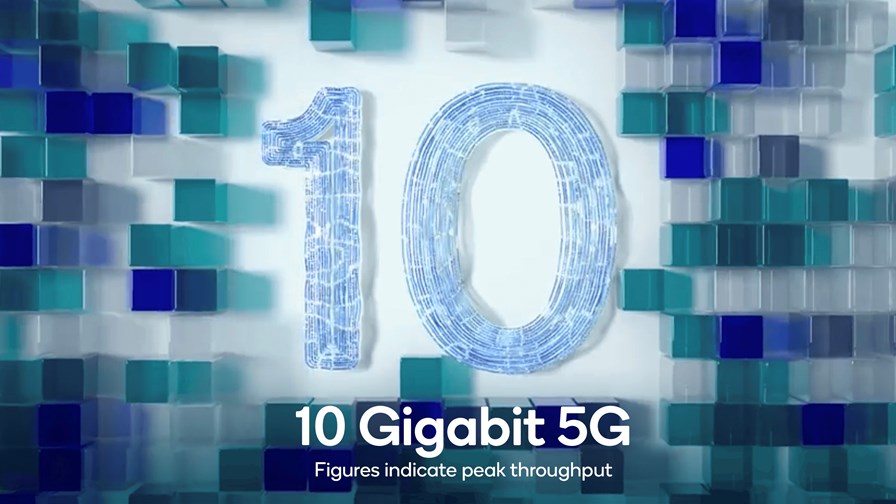 Qualcomm ups the 5G ante
Proximus takes full control of BICS
Colt welcomes PacketFabric to Europe
Qualcomm's latest 5G chip release, a change in ownership for an important international service provider, and a partnership between two industry innovators are the floating mallows on today's cup of hot news.
Qualcomm has laid the ground for the next set of 5G world speed record claims with the unveiling of the Snapdragon X65 5G Modem-RF System, the chip giant's "fourth-generation 5G modem-to-antenna solution." Qualcomm claims it's the "world's first 10 Gigabit 5G and the first 3GPP release 16 modem-RF system." It is already being supplied to customers and is set to feature in commercial device launches this year. Read more.
Belgium's national operator Proximus has bought out its carrier partners in BICS (Belgacom International Carrier Services) for €217 million in cash and taken 100% ownership of the international services specialist. Pan-African operator MTN sold its 20% stake, while Swisscom sold its 22.4% stake. Owning the international services unit outright will enable Proximus to run and develop BICS alongside TeleSign, its authentication and digital identity unit. For further details, see this press release.
Network-as-a-service (NaaS) specialist PacketFabric has teamed up with Colt to provide enterprise users with quick and easy access to its international, multi-cloud services in Europe. PacketFabric's NaaS platform, which "orchestrates and guarantees connectivity between colocation facilities, clouds, and offers private network interconnection," has been integrated with Colt's On Demand networking service, allowing enterprise users to gain "real-time network connectivity to 100 key data center locations across Europe." The combinations looks like a smart move by two respected and innovative companies. See this announcement for further details.
Orange Business Services is to design and build a new data center to provide cloud services for Egypt's 'New Administrative Capital'. The project will be implemented in collaboration with Orange Egypt, which will supply the required infrastructure and services. The Administrative Capital for Urban Development (ACUD) project is a big deal in its own right. It has been designed as a smart sustainable city located 45 kilometres east of Cairo on a greenfield site, covering a total area of 700 square kilometres (270 square miles) mid-way to the seaport city of Suez. It's planned to be the new administrative and financial capital of Egypt, housing the main government departments and ministries, along with foreign embassies, served by a population of around 8 million people. See this announcement for further details.
The US Justice Department has dropped its 2018 lawsuit challenging California's net neutrality rules, which were introduced at state level following the FCC's handing of net neutrality responsibility over to the Justice Department as part of its roll-back of Obama era rules. "When the FCC, over my objection, rolled back its net neutrality policies, states like California sought to fill the void with their own laws," said FCC Acting Chairwoman Jessica Rosenworcel. "I am pleased that the Department of Justice has withdrawn this lawsuit." In fact, observers believe the DoJ move signals that the net neutrality tide is on the turn and a proper legal framework could be restored over time. "It's likely the Biden FCC will move quickly to restore net neutrality, in large part because survey after survey has shown that such rules have the bipartisan support of a majority of US consumers," according to freelance reporter and telecom sector analyst, Karl Bode. The Trump era, he says, largely consisted of ignoring the country's broadband competition problem, then insisting the sector didn't warrant competent oversight. "This era of outright apathy is now over, especially in the wake of a Covid crisis that's effectively demonstrated that broadband is essential for healthcare, education, opportunity, and survival." But Bode warns that while Biden might set the wheels at the FCC in motion, nothing dramatic is likely to happen straight away. "The FCC is currently gridlocked at 2-2 and won't enjoy a partisan majority - or the ability to fully restore net neutrality - until the Biden administration appoints, and Congress confirms, a third Democratic commissioner," he told TelecomTV. See also this article from The Verge.
One can only hope that the old saying, "What happens in Vegas, stays in Vegas" turns out to be the case. The Las Vegas economy has been flat-lining for months now -- no tourists, no gamblers, no money, no prospects of relief until Covid-19 is conquered. So, in an effort to bring new industry and jobs to Nevada, state governor Steve Sisolak is proposing the establishment of "Innovation Zones" to attract companies that are developing "groundbreaking technologies" to the desert. The Nevada offer will allow incoming corporations to set up their own separate, independent local governments with the same powers as local counties, including the right to impose taxes, set up courts of justice, provide government services and even to establish their own schools. What could go wrong? The idea is that by allowing tech companies to found their own de facto mini-states there will be no need to provide incentives such as tax breaks and other enticements funded by public money to lure companies into the Mojave. Describing the astonishing initiative as "an alternative form of local government" (and it sure as hell is that), the right to establish a Zone will be limited to companies working on "innovative technologies," including AI, augmented and virtual reality (they're already on your doorstep, Steve, just take a walk down the Strip and look around you), as well as autonomous vehicles, biometrics, blockchain, IoT, renewables and wireless. To set themselves up, the applicant companies will have to own at least 50,000 acres of undeveloped and uninhabited land (all of which must be within one county but separate from any town or city), as well as put up US$250 million in ready cash and a pledge to invest $1 billion over 10 years. Additionally, Nevada (or whatever will be left of it after a variety of statelets are established) will levy a low "industry-specific tax" based on some sort of definition of an innovative technology in question, or activities to it. Meanwhile, Nevada continues to suffer from an ongoing and worsening drought. Lake Mead and ​ Lake Powell, the principal water sources for Las Vegas, are at their lowest levels ever and scientists say they may never fully refill again. There is an average water deficit of 1 million acre-feet a year in the Colorado River system and the Las Vegas water table has also fallen to historically low levels. In Spanish, Las Vegas means "The Meadows". There used to be some. They have gone, except for overwatered lawns on and around the city's empty hotels.
Today, England comprehensively beat India in the first of four Test Matches. Understandably happy, and existing in their Covid-19 bubble that permits bodily contact, the cricket team celebrated by slapping one another on the back and getting into a huddle. Photos of the event are available online everywhere - except perhaps on Facebook. It seems the Zuck's prudish algorithms can extend even to banning the most innocent of images. For example, it has just been revealed that Mike Hall, who runs a small digital photography gallery in Winchester, Hampshire, has has a shot of the team huddling together at a match to discuss tactics, banned for "overtly sexual" content. He has had the same experience with a shot of a cow standing in a field. Ooh, err, Missus! The same applies to a photo of a firework display (banned for promoting weapons!), one of a neon "Disco" sign (prohibited for promoting the use of alcohol), a shot of ripples on a pond (consigned to perpetual darkness for selling "adult products", and one more for the "overt sexuality" of a photo of high-rise building. Facebook says staff are looking into the the matter. They'd better be careful that their animal lusts aren't inflamed when they get to see the one of tramlines in the city of Reims in France. Perhaps they can multi-task and check over the rest of the portfolio whilst taking an ice-cold shower.
Email Newsletters
Sign up to receive TelecomTV's top news and videos, plus exclusive subscriber-only content direct to your inbox.