What's the big idea then? India's VI to reveal revival plan within a month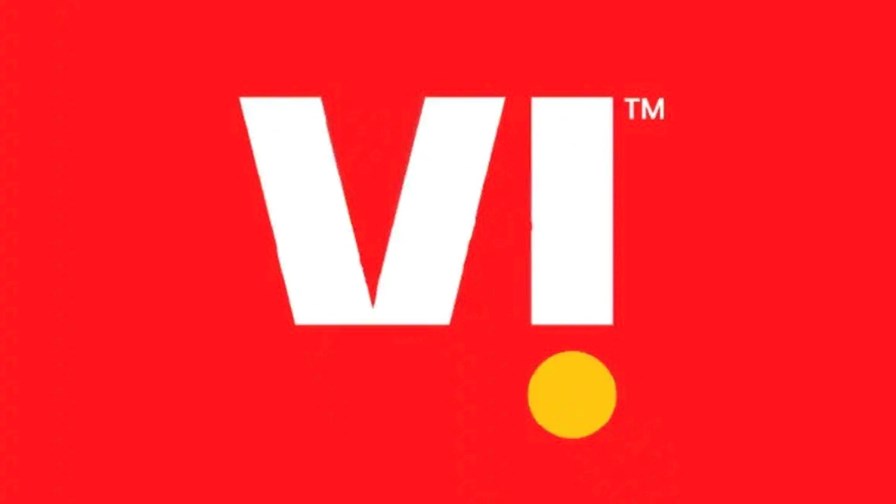 The sub-continent's third-largest mobile operator, Vodafone Idea (VI) is still in trouble and in danger of being totally eclipsed by Reliance Jio and Bharti Airtel
However, the Indian state now owns a controlling share in the company and will do its best to keep Idea afloat
Influential multi-billionaire Kumar Mangalam Birla is now back on the Idea board
While bleeding subscribers, Idea still has a 21% market share – the task will be to staunch the outflow and return to growth
In the technology and financial media, the name of the Indian operator Vodafone Idea (VI) usually comes prefixed, euphemistically, with the word "troubled" – and with good reason. For what now, in terms of the speed at which the telecom sector moves, seems like a glacial geological epoch, the saga of the mobile operator's decline has lasted for almost seven years.
Its fall from grace began in September 2016, when Mukesh Ambani, the billionaire chairman and managing director of Reliance Industries, upset the complacent and uncompetitive Indian mobile telecom industry when he launched Reliance Jio.
The resulting shakeout was swift and unforgiving with some operators going to the wall and others doggedly ploughing the same old furrow, as subscribers in their millions voted with their feet and threw in their lot with the new, cheaper and better alternative. Vodafone Idea lost so much subscriber income it was unable to afford to play any meaningful part in planning and deploying its own 5G network and has barely been treading water ever since.
Reluctant to step in to save the telco, but aware that it ought to do something to stop it from drowning, the Indian government moved to compel Vodafone Idea to convert the accrued interest it owed on deferred adjusted gross revenue (AGR) payments and spectrum auction fees into equity shares to the value of 161.33bn rupees (US$1.96bn) by issuing and selling 16.13bn shares in the company to the government itself at the princely sum of 10 rupees each. The Indian state now holds a 33.14% stake in Vodafone Idea.
The mechanism that allowed the government to intervene and prevent Idea's bankruptcy was a law, passed in September 2021, that permitted debt-laden telcos to convert debt into equity by issuing new shares to cover what they owe.
Thus Idea, which is a joint venture between UK-based Vodafone and the Indian industrial conglomerate Aditya Birla Group, got access to "emergency loans" at preferential rates from the State Bank of India and other major financial institutions, as well as from private sources.
Things have been a bit quiet since this happened back in February but, according to India's telecoms secretary, Kalyanaraman Rajaraman, as quoted in Mint, the Indian financial daily newspaper published by HT Media (which, incidentally, is controlled by the KK Birla family), Vodafone Idea is to reveal its revival plan to a waiting world and anxious shareholders within the next four weeks.
"We keep getting monthly reports on their [Idea's] subscriber base and other parameters, but what we want them to do is to come back with resources – equity and debt – and we're awaiting a final communication from them. And now that Mr Birla is back on the board, I'm hopeful they will revert to us soon with their plan," said Rajamaran.
Can Idea ever catch-up in India's 5G race?
The multi-billionaire Kumar Mangalam Birla who, as mentioned, is back on the board of Idea after a two-year absence, will be central to the credibility of any new strategy. Birla's business acumen is as proven as it is admired, and the cachet his presence and influence will confer on Vodafone Idea will give the operator considerable kudos and be highly attractive to investors.
Indeed, secretary Rajamaran has confirmed that, on the back of Birla's return, Idea is already in discussions with banks and investment companies to raise the huge sums needed for the telco to deploy 5G across the sub-continent. However, it will start late and very much at a disadvantage, as its competitors Reliance Jio and Bharti Airtel are already very well advanced in their 5G rollouts and deployments.
And those investments are winning customers. Vodafone Idea still has a large customer base – about 240 million at the end of January, giving it a mobile market share of about 21%. But it is losing millions of customers each quarter, while market leader Reliance Jio (with a 37.3% share) and Bharti Airtel (with a 32.3% share) continue to gain connections. For every month that Idea has no capital and no strategic plan, it is getting weaker.
So it needs funds quickly if it is to try to catch up with its rivals.
Perhaps handily, as far as Vodafone Idea is concerned, the Indian Ministry of Communications will hold another spectrum auction in the second half of next year. It is said it will include 600MHz spectrum unsold in previous auctions as well as new bandwidth.
The telecoms secretary said the timing will allow "operators to complete their rollouts and reassess the spectrum requirements. 5G is in rollout mode at this point, and we haven't reached a point where there is further demand in the market, but we will put to the market whatever spectrum we have, whether the market wants it or not." Quite what that will mean to Vodafone Idea, no one seems to know. Or, if they do, they're not telling.
Addressing the ever-vexed question of how many players the huge Indian mobile comms market may be able to sustain, telecoms secretary Rajaraman said it is necessary to "look at the global factors, the shortening technology lifecycles – 4G to 5G was just a few years – coupled with high capex requirements and trying to recover it in the shortest possible time. On top of that, we have low ARPUs in India, so the return on investment is the issue. This is a systemic market-related issue for which there are no easy answers."
He added, "But despite that, India has the biggest advantage in a large-sized market and still, we have space for about three to four players. So, from that point of view, the scale is expected to make up for these challenges. The government is also looking at policy reforms which can further lower the costs of doing business and create enabling market conditions for market participants. Digital is a core sector and has to offer services at affordable [prices] to enable the inclusion of the unconnected."
Vodafone Idea now has a better shot at staying the course but continues to face massive problems. Analysts, observers and investors will be going over the upcoming revival plan with fine-tooth combs and magnifying glasses. And if they do support the plan, they won't wait forever for results.
- Martyn Warwick, Editor in Chief, TelecomTV