Wannabe a 5G player? I'll tell you, Mr Oettinger, what we really, really want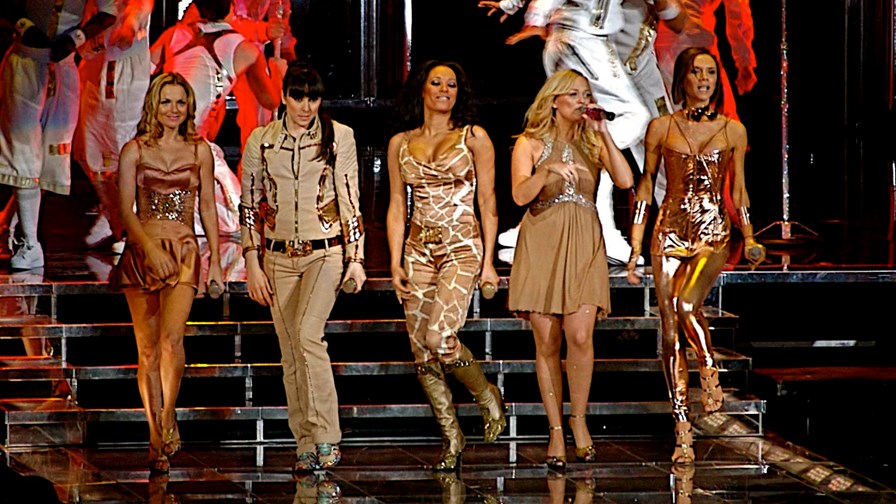 European Commissioner Oettinger "welcomes" the 5G Manifesto
As do the FTTH Council, GSMA and ESOA
But no comment from the much-feted vertical industries
Oh, and today is the 20th anniversary of the Spice Girls. Yeah!
Twenty years ago today, the world was introduced to the Spice Girls. Yes, that monumental girl power music sensation (cough) whose debut hit single Wannabe laid out their very clear message to us all: "I'll tell you what I want, what I really, really want." What they wanted, apparently, was a little bit of Zigazig, ah!
Yesterday, a group of 15 leading European telecoms operators, plus Europe's remaining solitary two major telecoms vendors and a handful of vertical industry representatives (verging on the statistically irrelevant), told the European Commission want it really, really wants. Zigazig ah was surprisingly absent from its demands, unfortunately, but pretty much everything else was on its list.
The group presented its "5G Manifesto" to European Commissioner Günther Oettinger, who requested such a document during his visit in February to the Mobile World Congress. You can read our full analysis of the Manifesto here. In summary, the Manifesto laid out a list of demands (or strongly worded requests) from telcos who want to use the urgency of 5G deployment to finally get their way and reform the telecoms regulatory and operational landscape in Europe – and only then will they agree to deploy some form of 5G coverage in at least one city on each of 28 European countries during 2020.
You can't blame them for trying, especially as this represents the best possible opportunity for them to achieve at least part of their long-held dreams of reform. They will probably succeed.
"I very much welcome the 5G Manifesto and discussions today with the high-level industry group," said Oettinger (or at least one of his staff), writing on his official blog. "These will help us focus on the key levers to ensure European digital leadership in 5G. I will come forward with a 5G Action Plan in the autumn."
Well, he wasn't going to foam at the mouth and throw their demands back in their collective high-level faces, was he? At least, not publically. No, he's playing a high-stakes game against Asia and the US, attempting to position Europe as the leading force and beneficiary of 5G, and the first to market.
"What is at stake with 5G is nothing less than Europe's global competitiveness," he added. "The availability and roll-out of 5G networks has become a top industrial policy priority in leading economies all over the world."
He quite rightly cites the US FCC chairman, Tom Wheeler, who recently stated that 5G is a national priority, with the US administration planning to release their choice for 5G frequency bands in the coming months. South Korea has already assigned frequencies to three national operators to as it wants to see some kind of 5G-esque deployment around the 2018 winter Olympic Games in the country. Japan has also announced spectrum selection by the end of this year, whilst China has announced spectrum for trials.
"In Europe, 5G is an essential technology to support digitalisation of industry in important vertical sectors such as automotive, health, smart factories or energy," he added. "Europe cannot afford to miss this opportunity and this is what the CEOs are saying."
Meanwhile, the European political apparatus grinds on. The next step towards the 5G Action Plan is to assess the response from the public consultation on 5G. This will be followed by a formal Communication to the European Parliament and the Council. Finally we should see the Action Plan published. But then what?
It is clear that Oettinger wants to start deploying 5G in 2020, and the telcos will help with that goal – provided the Commission first meets its shopping list of demands. "Blackmail" may be too emotive a word; perhaps "negotiation" is fairer, and there will likely be compromise before 2020. That said, the EU is keen to show a financial return on its massive Horizon 2020 investment in the 5G PPP programme, so how can it afford not to acquiesce to the telcos' demands?
"I am confident that Europe –the Commission, regions, Member States and industries- can rise to the challenge of being a leader in deploying the networks of the future and I am committed to play my part in this partnership."
Industry support, but nothing from the Verticals
The FTTH Council Europe says it welcomes the Manifesto, and that it participated as an (uncredited) observer in the process leading up to its creation and was encouraged by the recognition given to fibre and the need to invest in fibre networks to achieve 5G in Europe.
"I am really pleased to see the industry and the Commission all singing from the same hymn sheet on 5G," said FTTH Council Europe's President Ronan Kelly. "The need to accelerate fibre investments is now accepted and creating the right incentives for those fibre investments is the critical consideration in the Review of the Regulatory Framework due after the summer."
The GSMA also, unsurprisingly, announced its support of the Manifesto. For Europe to fully leverage its mobile pedigree and better exploit its Digital Single Market scale, the GSMA argues that policymakers must reform the regulatory framework to incentivise "a step change in connectivity investment" and provide enhanced coordination in spectrum management to promote the roll out of advanced mobile solutions across industries.
"Because 5G is still a nascent technology, the steps we take today to foster an enabling environment will be crucial in ensuring the future success of this technology and in re-establishing Europe's position as a leader in innovation," said John Giusti, Chief Regulatory Officer, GSMA. "We look forward to working closely with stakeholders from key vertical industry sectors and policymakers to accelerate the development of 5G in Europe and, in doing so, deliver the benefits of high-speed connectivity and services to businesses and consumers across the continent."
The EMEA Satellite Operators Association (ESOA) was one of the signatories to the Manifesto and says that 5G is about the interworking of different technologies: mobile, fixed and satellite.
"The inclusion of satellite in 5G infrastructure will ensure reliable, broadcast capability coverage across all of Europe, remembering that 91 per cent of the EU is rural and 56 per cent of the EU population live there," said Rupert Pearce, ESOA Chairman and CEO of operator Inmarsat. "Moving from pilots to reality will require the Commission to drive a process where fixed, mobile and satellite operators work together on concrete projects that contribute to integration and interoperability"
As for the much-feted industry verticals, not a peep. At least the automotive manufacturers met with Oettinger just prior to the release of the Manifesto. But their silence and lack of comment on the Manifesto is not a good sign.
Email Newsletters
Stay up to date with the latest industry developments: sign up to receive TelecomTV's top news and videos plus exclusive subscriber-only content direct to your inbox – including our daily news briefing and weekly wrap.