US fury at Huawei's handset resurgence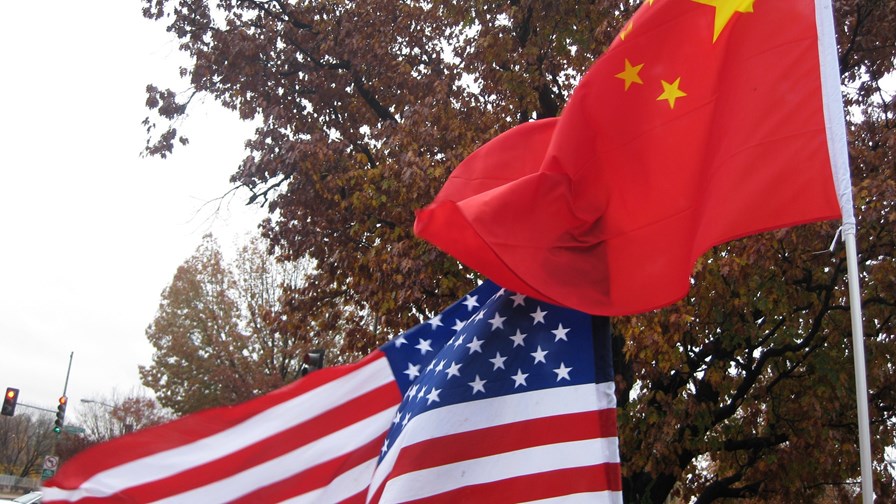 'Perplexed' Republicans want to know how new Huawei handsets feature 7nm chips
There are concerns that PRC has evaded US technology embargoes
The US Department of Commerce has opened its own investigation
Are there loopholes in export controls or is it just Chinese innovation?
In Washington DC, 10 Republican politicians, including the chairpersons of four important and influential committees, have written to the White House to demand an explanation from the Biden administration as to how Chinese companies, and Huawei in particular, have seemingly managed to evade stringent US export laws and are still producing state-of-the-art advanced microchips despite American embargoes.
The letter's signatories are: Texas Congressman Michael McCaul, the chair of the Foreign Affairs Committee; Cathy McMorris Rodgers of Washington State and chair of the Energy and Commerce Committee; Mike Rogers of Alabama, the chair of the Armed Services Committee; and Mike Gallagher of Wisconsin who chairs the Select Committee on China. It was co-signed by Ann Wagner of Missouri; Robert Latta of Ohio; Young Oak Kim of California; Gus Bilirakis of Florida; Brian Mast, also of Florida; and Morgan Griffith of Virginia.
They profess to be angry and "perplexed" as to how Huawei's latest smartphone, the Huawei Mate 60 Pro, which was launched at the end of August, has made it onto the market complete with 'Kirin 9000' 7-nanometre (nm) chips, a technological feat believed by the Americans to have been beyond the capabilities of the Semiconductor Manufacturing International Corporation of China (SMIC), which fabricated the chip, seemingly instantly and from nowhere.
The 7nm chip entails an expensive and complex fabrication process that etches circuits on chips via extreme ultraviolet lithography (EUV). It enables the production of microprocessors that have a smaller surface area, coupled with higher power efficiency and better battery life and performance.
Such attributes are vital to the further development of smartphone and other handheld device markets. The 'nm' designation indicates the size of individual transistors on a microprocessor. The more per chip, the more powerful the chip is. Suspicions are growing that China would not have been able to manage the feat all by itself and in isolation from western technology.
US exports controls were designed to keep such technology beyond the ken of Chinese chip fabricators for the foreseeable future, but obviously have done nothing of the sort and the Republican letter writers complain that the Biden administration has demonstrated its "inability to effectively write and enforce export control rules against violators, especially China."
Warming to its theme, the letter goes on to say that for two years the committees have pointed out "loopholes in BIS (Bureau of Industry and Security rules) [that have been] attempting, unsuccessfully, to restrict technology to Huawei and SMIC."
It also singles out Alan Estevez, the BIS under secretary of commerce for having "continued to grant licences to Chinese Communist Party (CCP)-controlled companies, such as SMIC, worth hundreds of billions of dollars. These companies support the CCP's military and have been responsible for manufacturing semiconductors that power Huawei's 5G devices, in violation of BIS export controls."
Responding, Jake Sullivan, the hot-shot lawyer who is Joe Biden's National Security Advisor, says the government is "evaluating" the SMIC chip and will stick with its "small-yard, high-fence set of technology restrictions focused narrowly on national security concerns."
Meanwhile, China still has its Great Wall, despite a tractor driving a hole though it to make a short-cut to a field, and is quickly expanding its "One Belt, One Road" worldwide infrastructure development strategy which, if successful, would run rings around the west and make the PRC "a leader in global affairs in accordance with its rising power and status".
Major US concerns over China getting its hands on western 5nm, 3nm and 2nm technology
Meanwhile, the US Department of Commerce has opened its own investigation into how China acquired 7nm technology. One area of enquiry is just how SMIC got its hands on 7nm manufacturing equipment in the face of US prohibitions introduced back in 2020.
The republicans who signed the letter say, "Due to the ubiquity of US-origin technology throughout the semiconductor supply chain, these reports suggest a violation of US export control regulations."
They recommend a regime of "full blocking sanctions" on Huawei and SMIC and the raising of criminal charges against the senior management of both companies. Mike Gallagher, chairman of the House Select Committee on China, said, "The time has come to end all US technology exports to both Huawei and SMIC to make clear any firm that flouts US law and undermines our national security will be cut off from our technology."
That's all very well, but the likes of SMIC and Huawei bought advanced lithography equipment before sanctions were imposed, seem to have acquired more thereafter and are also devoting immense resources on developing their own home-grown chips, no doubt in light of what they have learned from what they have acquired from whatever sources, legitimate or illegitimate.
The problem now facing the US and other western manufacturers is to ensure China will not be able to acquire new EUV lithography systems that will be able to produce chips at 5nm, 3nm or even 2nm.
Manufacturing such components will be hugely challenging and immensely costly. 7nm chips are hard enough to fabricate but at 5nm, 3nm or 2nm the phenomenon of electron quantum tunnelling becomes a real problem.
The effect is that the tiny transistors will be in such close proximity to one another that electrons won't stay in the logic gate where they are meant to be but flow effortlessly from one gate to the next. This means there is no way the transistors can be completely turned off and will simply leak power. Not what would be wanted in a 6G mobile device.
Email Newsletters
Sign up to receive TelecomTV's top news and videos, plus exclusive subscriber-only content direct to your inbox.