UK government looks towards 5G for help in closing the productivity gap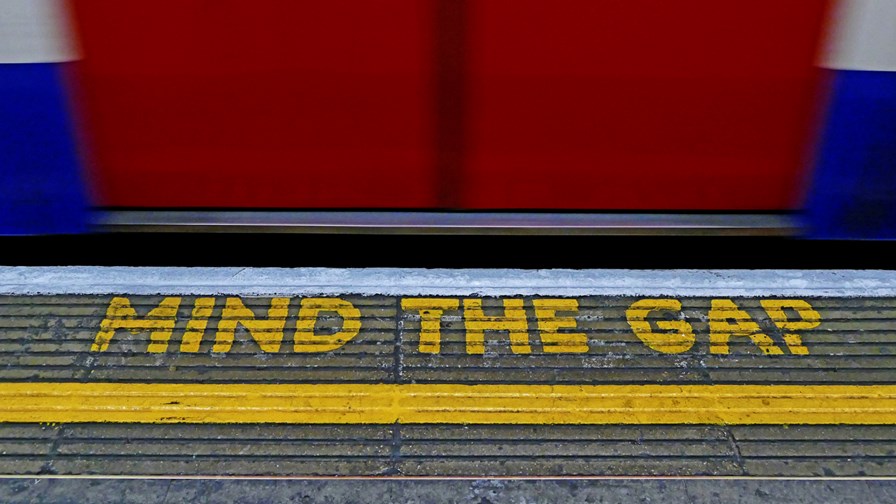 UK government pledges new funding for fibre rollout and 5G trials
£740m as part of new National Productivity Investment Fund
Additional £400m through Digital Infrastructure Investment Fund for fibre
At stake, potential €19.2bn in socio-economic benefits to UK by 2025
Hold the front page: the UK government is not funding 5G rollout. That's right, the UK government is not spending £1 billion to fund the roll-out of true fibre broadband and 5G networks, despite what an excitable mainstream press and the blogosphere would like to think. Rather, the government is hedging its bets on 5G being "a thing" and being able to help support businesses and economic growth – probably better to say the government is spending cash to further the continued roll-out of fibre to the underserved and is looking to encourage the development of 5G through trials.
The Chancellor's Autumn Statement to Parliament yesterday set out a number of policy areas and spending plans for the government. Productivity – or lack of it – looks to be a key feature of the new government's economic strategy, and will also be addressed in a forthcoming Industrial Strategy announcement.
Phillip Hammond, Chancellor of the Exchequer, says the UK has a longstanding productivity gap with other major advanced economies. Last year, labour productivity, as measured on an output per hour basis, was 18 percentage points below the average of other G7 countries (35 points below Germany and 30 points below the US, for example).
Productivity growth is slow across the world and the UK is in good company here, but Hammond feels that the country needs to up its game and draw level with our major economic neighbours, especially as we are apparently going to say goodbye to our geographic neighbours sometime this century. Slow productivity growth means slow earnings growth, which means dissatisfied and miserable voters. Increase labour productivity and politicians can watch the trickle-down effect in the economy and bask in the glory of their success. So goes the theory.
Build out the infrastructure
Part of the solution, according to the government is a new National Productivity Investment Fund (NPIF) that will add £23 billion of investment from 2017 to 2022 (in housing, R&D and economic infrastructure) taking the total spending in these areas to £170 billion over the period. Strip out £7.2 billion to support the construction of new homes, £4.7 billion for science and innovation, £2.6 billion to improve the UK's transport networks, plus other non-defined areas, and you are left with £740 million "to support the market to roll out full-fibre connections and future 5G communications". True, some of the transport budget will be heading towards autonomous vehicles and has an overlap with 5G, but the bulk of the new 5G investment will be within the £740 million of additional spending.
It's a cautious release of funds; only £25 million next year, £150 million the year after, and rising to £290 million by 2022. However, in addition to the £740 million, a further £400 million will be allocated to a new Digital Infrastructure Investment Fund, which it hopes will be at least matched by private finance, to invest in new fibre networks over the next four years – at an investment of £100 million per year. But this £400 million is purely for fibre, not 5G, and is the successor to last year's proposed Broadband Investment Fund.
Assuming an approximate 50:50 split between fibre and 5G (and that's been a little generous towards 5G) for the £740 million funding, that means a possible £12.5 million coming 5G's way next year.
That's not a lot, but then again, why should government spend anything on 5G? Why not leave it to industry? The thinking is that, yes, 5G will have direct commercial benefit to telcos and vendors (assuming the UK has a world-class 5G vendor of course), and they should invest their own money, but a solid 5G network and supporting ecosystem will bring indirect socio-economic benefits – and that's why government should support it financially.
Our friends at Real Wireless produced an excellent analysis of these potential benefits, and you should read more about it here. One of their conclusions was that 5G will have a potential €113.1 billion annual benefit to member states by 2025. The IMF pegs the UK's contribution as 17 per cent of the EU's GDP, so 17 per cent of €113.1 billion is €19.2 billion. So spending a further £300 million or so on 5G is a pretty low-risk bet…
The devil, as always, is in the details, and we should expect further information on 5G strategy in the government's Budget in spring 2017.
Smart cities
Meantime, some forward-thinking local authorities are already eyeing up the loot. Up in the city of Sunderland, at the far north-eastern outpost of the so-called Northern Powerhouse, the smart thinkers of the public-private "Sunderland Software City" organisation have already welcomed the opportunity for UK local authorities to bid for trial 5G networks.
"Sunderland Software City welcomes today's announcement by the Chancellor that Local Authority consortiums in the UK are to be given the opportunity to submit competitive bids for a share of a £1 billion fund to trial superfast 5G mobile networks," said David Dunn, CEO of Sunderland Software City. Although Mr Dunn should question that £1 billion figure and be aware that the majority of the funds cover fibre.
Still, Sunderland has already had the foresight to hire a 5G Project Manager to work with industry to ensure 5G benefits a broad range of businesses in the area. Dunn says a 5G test-bed will also deliver "a step change in the region's communications infrastructure, meaning that as well as serving urban centres and supporting smart cities, the network can support and deliver new opportunities to the area's significant base of rural communities and businesses that are investing in global R&D", (say hello, Nissan, and thanks for pledging to stay in Sunderland post-Brexit).
"Although we are confident the North East provides the ideal, ready location for a 5G test-bed, we believe it is important that there is a UK-wide strategy with dedicated coordination to enable roll-out, adoption and use of 5G technologies that accelerates the country's competitiveness and supports further growth in the digital economy," he added. Quite right too. Money is welcome, but a coordinated approach that also includes spectrum management would be most welcome.
Email Newsletters
Stay up to date with the latest industry developments: sign up to receive TelecomTV's top news and videos plus exclusive subscriber-only content direct to your inbox – including our daily news briefing and weekly wrap.