The Guardians of the Mobile Galaxy pronounce on 5G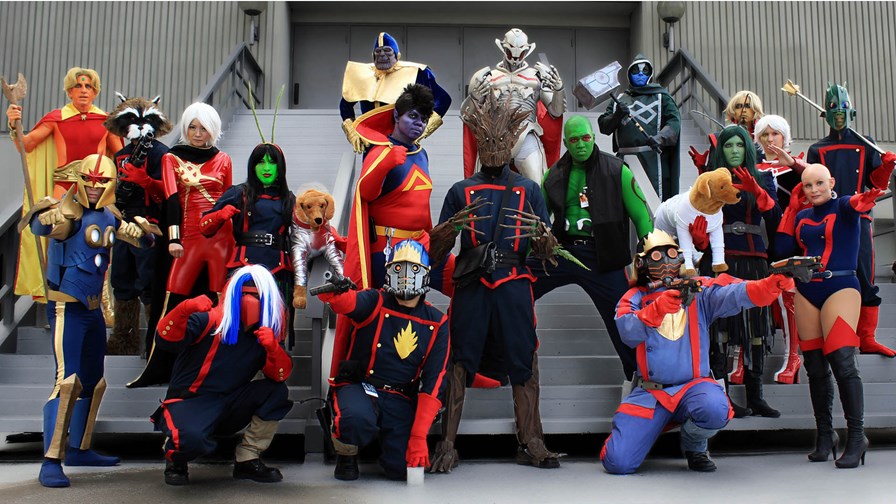 3GPP sets out radio access requirements for 5G
Three high use cases emerged at the 3GPP meeting
Studies on mmW signal propagation underway
Phase 1 of 5G work to be complete by late 2018
Vendors and operators can issue as many press releases as they want about 5G and "pre-5G" technologies – until standards are set, 5G remains nothing more than a catch-all term for anything not yet in commercial operation. But thankfully the industry is already making progress on defining and standardising 5G – it may not turn out to be a work of science fiction after all.
Last week, the 3GPP organisation held a 5G workshop in Phoenix, Arizona, alongside its scheduled meeting. The 3GPP (3rd Generation Partnership Project) comprises seven regional telecoms standard development organisations and oversees the creation of global reports and specifications that define GSM and LTE-based cellular technologies. Every iteration of LTE, via a series of "Releases", has passed through the rigorous committees of the 3GPP – they are the guardians of the cellular standards. So for LTE operators and vendors who want to evolve their technologies and services towards 5G, it is crucially important that they do so through the 3GPP.
Over 550 delegates attended the radio access network (RAN) 5G workshop, contributing over seventy presentations (3GPP members can download them from the organisation's server here). The goal was to cover and understand the full range of requirements that will feed RAN Standards Group work items for the next five years through to the expected commercial launch of 5G in 2020.
In his summary of the workshop contributions and discussion, Dino Flore, chairman of the 3GPP RAN, stressed the emerging consensus on the RAN project planning on 5G and highlighted the issues where more discussion is needed. Three emerging high level use cases for next generation radio technology (the term 3GPP prefers to 5G) were identified at the meeting. These were:
Enhanced Mobile Broadband
Massive Machine Type Communications
Ultra-reliable and Low Latency Communications
There was also wide agreement that 5G should be able to support a variety of new services, including automotive, health, energy and manufacturing, amongst many others. 3GPP is already undertaking a study of these new services, as part of its "Smarter" project into new services and market technology enablers.
Mr Flore says there is an emerging consensus that there will be a new, non-backward compatible, radio access technology as part of 5G. Therefore, this should be supported by the parallel continued development of LTE-Advanced. At its next meeting in December, 3GPP will develop scenarios and requirements for this new radio access technology, with work groups evaluating the various candidate technologies from March 2016. The Phoenix meeting stressed the need for "forward compatibility to be a design requirement for the new radio from the get-go" with the forthcoming study to include "careful investigation of design options to ensure forward compatibility for all use cases."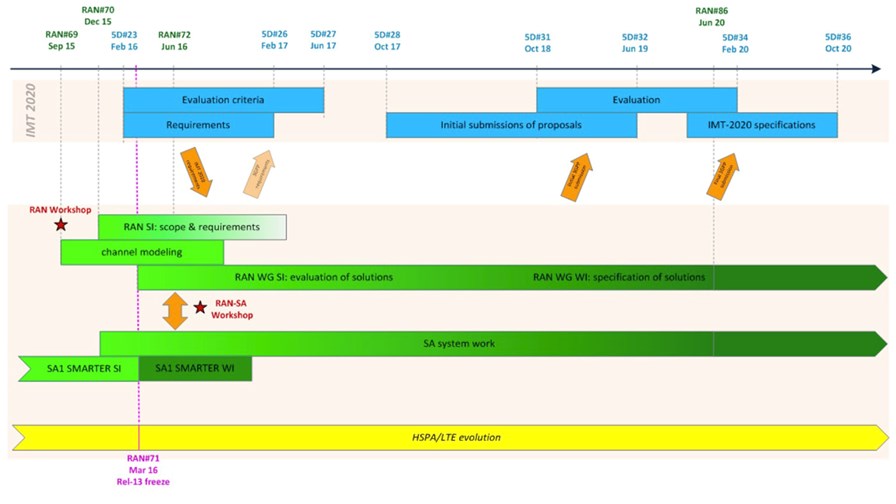 The normative work on the 3GPP 5G standard will be split into two phases: with Phase 1 completed by the second half of 2018 (to coincide with 3GPP Release 15) and to cover the most urgent commercial requirements; and Phase 2 to be completed by December 2019 in time for the IMT 2020 submission and to address all identified use cases and requirements (which will also coincide with Release 16). The 3GPP wants to agree on all the detail and exact requirements for these two phase by March next year.
The 3GPP is also about to start work on a study of channel modelling for spectrum above 6GHz. This is already the subject of major research work in various academic institutions, as radio propagation characteristics of these very short wavelengths is considerably different to those of today's cellular frequencies, and drastically affects network planning, especially in urban environments. Later this year, the RAN group will identify the status and expectations on high frequencies – including spectrum allocation, scenarios of interest, and measurements. And from early next year, the RAN group will start to develop a channel model for millimetre wavelengths with frequencies up to 100GHz.
"There seems to be a need to also rethink the System Architecture for 5G," commented Mr Flore, adding that "the level of interworking of the new radio with the legacy systems needs to be discussed more in detail, as different opinions and nuances seem to exist."
Rather like a high-stakes game of chess, the players are carefully bringing their pieces into play, ready for some intricate manoeuvring in what will be a critically important middle game. The fortunes of many vendors depend on their ability to influence and shape the direction of the ensuing standards work; it's up to 3GPP to create the very best proposal to submit to the ITU to achieve true 5G status, whilst also maintaining the evolution of HSPA and LTE.
Email Newsletters
Sign up to receive TelecomTV's top news and videos, plus exclusive subscriber-only content direct to your inbox.