The "5G Firsts" make landfall in Europe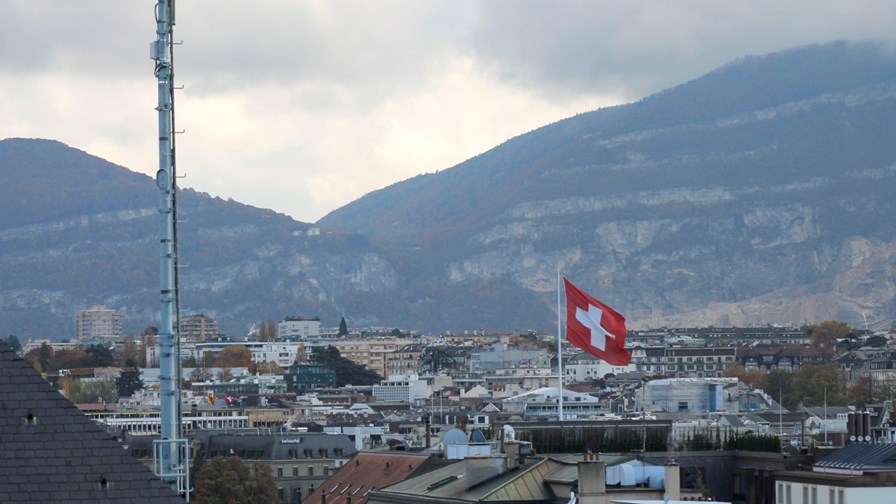 Ericsson and Swisscom complete Europe's first multivendor 5G NR data call
The 3.5GHz call used an Intel 5G Mobile Trial Platform device
TIM and Nokia activate first 5G standard antenna in Faetano, San Marino
Aims to be the first 5G country in Europe by end of the year
Gather round, gather round, the 5G Town Crier has important news for all. Yes, it's "5G Firsts" season, where telcos, vendors, associations and politicians scramble around to announce their ground-breaking 5G news. We have two "firsts" for you today (although keep checking our Tracker breaking news section as there are likely to be more coming thick and fast…). We're calling a dead-heat between these two, as in this day and age everyone is a winner and competition is simply not to be encouraged. And so, in no particular order…
Ericsson and Swisscom have completed what they say is Europe's first end-to-end, multivendor 5G Non-Standalone (NSA) data call over 3.5GHz spectrum in the Swiss city of Burgdorf. The call was made over Swisscom's 3GPP-compliant network using Ericsson's radio, baseband and transport solutions, as well as its Cloud Packet Core operated on an NFVi solution. Data transmissions were carried out using Intel's Mobile Trial Platform (MTP) device and Swisscom's 5G-subscribed SIM card.
"The experience that Swisscom gains with the 5G network in Burgdorf is very important for our coming launch of 5G services," said Heinz Herren, CIO and CTO at Swisscom, adding that Swisscom plans to roll out 5G services in selected locations by end of 2018.
"We've raised the bar on our strategic partnership with Swisscom with these new milestones," added Fredrik Jejdling, EVP and Head of Business Area Networks, Ericsson. "By achieving an end-to-end data call on the 3.5GHz band and kick-starting the 5G network rollout, we are helping Swisscom bring 5G services quicker to its customers."
Meanwhile, just seven hours drive down the A2 through Italy, Nokia and TIM announced that they have switched on the first full 3GPP Rel-15 compliant 5G site in Faetano, which they say will make San Marino the first European country covered by the new 5G technology. Admittedly, at just over 23 square miles, San Marino is not exactly large…
Italian telco TIM and Nokia used 3GPP Rel-15 compliant radio equipment with Massive MIMO technology at a location in Faetano location using the 3.5GHz licensed band, working with an end-to-end virtualised network and radio access solution from Nokia. At the end of September, TIM and Nokia will commence the installation of 26GHz equipment for field trials (having completed lab tests in Turin – another European "first" says TIM) using 5G terminals equipped with both bands. TIM, through its San Marino subsidiary, aims to complete 5G coverage in the country by the end of this year.
"The installation of the first 3GPP 5G site is the peak of a virtuous cycle of innovation launched by TIM," exclaimed Elisabetta Romano, CTO at TIM.
"Nokia has developed an end-to-end 5G Future X portfolio that will deliver unprecedented capabilities and efficiencies for customers such as TIM, allowing them to transform their service offering," added Marc Rouanne, President of Mobile Networks at Nokia.
Email Newsletters
Sign up to receive TelecomTV's top news and videos, plus exclusive subscriber-only content direct to your inbox.