Spark banned from using Huawei 5G kit as domino effect reaches New Zealand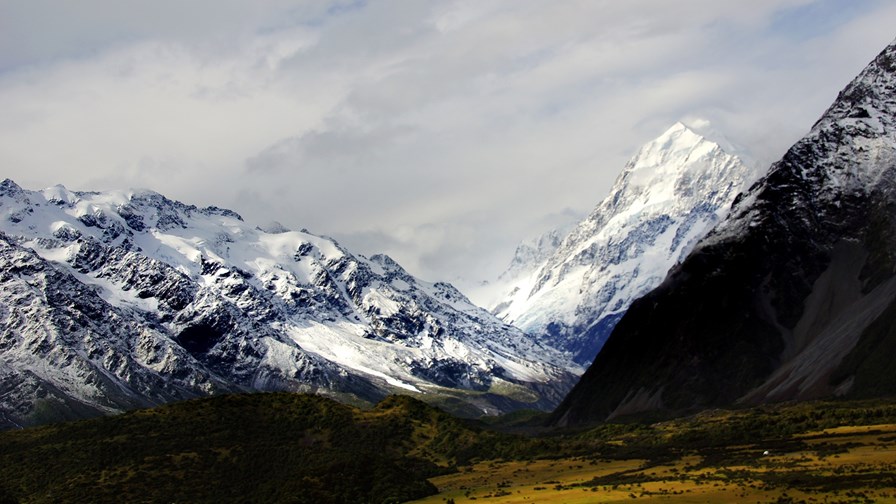 Incumbent still plans to launch 5G in 2020
Spy chief denies coming under diplomatic pressure
Canada also facing calls to block Chinese vendors
Huawei suffered a fresh setback this week after New Zealand became the latest country to prohibit operators from using its equipment in their 5G networks.
Incumbent Spark said in a statement on Wednesday that its proposal to use Huawei's products in its 5G RAN has been blocked on national security grounds by Andrew Hampton, director-general of New Zealand's intelligence agency, the Government Communications Security Bureau (GCSB).
"While we are disappointed with this decision, we are confident that the decision will not affect our plans to launch Spark's 5G network by 1 July 2020," the operator said.
"Huawei New Zealand has not had any formal notification or contact from the GCSB, but as the director general has noted publicly, this is an ongoing process," said Huawei New Zealand's deputy managing director, Andrew Bowater, in a Reseller News report. "Huawei would welcome the opportunity to actively address any concerns and work together to find a way forward."
It bears repeating at this point that end users might ultimately suffer the consequences of the GCSB's decision.
Huawei and ZTE have a long history of exerting downward price pressure on supply contracts, but with them out of the frame, that leaves a choice of just Ericsson and Nokia. Operators will surely be in a weaker negotiating position with only two tier one vendors to choose from, and they will likely end up paying higher prices. The cost will have to be recouped somehow.
Hampton joins a growing list of spooks who are spooked by the prospect of Communists potentially having the ability to spy on 5G networks and mount cyber attacks against all the devices and systems that will come to rely on them.
In August, Australia effectively blocked Huawei and ZTE from bidding for 5G RAN contracts. The UK has also been growing increasingly uneasy about the prospect of Chinese-made kit finding its way into 5G networks. In November, the government reportedly sent letters to the country's telcos, urging them to think carefully about national security when selecting their 5G suppliers.
It was the US that was the trailblazer in all this. For years, operators haven't been allowed to use any Chinese equipment in their networks, and the government's bid to purge Huawei from it shores has since extended to handsets. In October it emerged that Huawei's latest flagship smartphone, the Mate 20, wouldn't go on sale in the US. Meanwhile, AT&T declined to stock its predecessor, the Mate 10, while Verizon and Best Buy have stopped selling Huawei phones altogether.
Eyes everywhere
Maybe New Zealand's GCSB has just cause to be suspicious. After all, a few years ago it was wrapped across the knuckles for breaking New Zealand's anti-spying law by snooping on one of its own citizens: infamous Internet pirate Kim Dotcom. If the country's own spy agency illegally monitors New Zealand nationals, then it's more than likely that foreign agencies would happily do the same.
There is also the small matter of New Zealand being a member of Five Eyes, the boy-band-sounding name given to the signals intelligence alliance that also includes the US, UK, Australia and Canada. As revealed by Edward Snowden in 2013, Five Eyes members routinely shared their own citizens' personal data with one another; they wouldn't want to unwittingly let China join the band as well, would they?
In a New Zealand Herald report on Thursday, Hampton insisted that New Zealand's Five Eyes membership had no influence over the decision to ban Spark from using Huawei's RAN equipment.
"My role as regulator is very specific about the factors as regulator I need to take into account and they are all about 'is there a network security risk here?'," said in the report. "Wider factors about impacts on the economy, impacts on international relations they are for later in the process and they will be the types of things that the minister would need to take into account if it ever got to that point."
That rings a little hollow in light of what happened in October, when two US senators – one Democrat, the other Republican – wrote to Justin Trudeau, prime minister of Canada, warning him to be wary of letting operators use Huawei and ZTE's 5G products.
Canada is the only Five Eyes member that has yet to ban the Chinese vendors.
The senators' letter was in direct response to comments made in September by Scott Jones, head-designee of the Canadian Centre for Cyber Security, who told parliament that there was no need to fall in line with the rest of the alliance because the government already works very closely with operators on cyber defence.
"While Canada has strong telecommunications security safeguards in place, we have serious concerns that such safeguards are inadequate given what the United States and other allies know about Huawei," said senators Mark Warner and Marco Rubio, in their joint missive. "Indeed, we are concerned about the impact that any decision to include Huawei in Canada's 5G networks will have on both Canadian national security and 'Five Eyes' joint intelligence cooperation among the United States, United Kingdom, Australia, New Zealand, and Canada."
It's surely only a matter of time then before Canada becomes the next domino to fall.
Email Newsletters
Sign up to receive TelecomTV's top news and videos, plus exclusive subscriber-only content direct to your inbox.