Osram shines some light on 5G with Nokia Bell Labs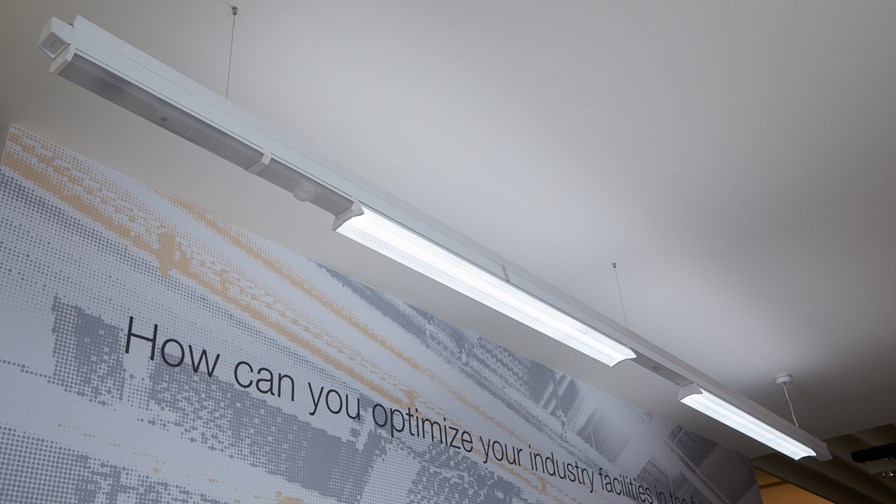 Jointly develop indoor radio network solution in ceiling luminaires
Bringing 5G into buildings via ceiling lights
Adds distributed MIMO systems into existing dense lighting arrays
Can be integrated into Osram's Lightelligence IoT platform
Nokia Bell Labs and Osram are collaborating to create affordable, high-performance indoor 5G radio networks. In a joint initiative announced by lighting specialists Osram this week, the two companies said they have been exploring how ceiling luminaires can be used to create a tightly integrated interior radio network with 5G capabilities. The new solution would apparently be much easier to install than conventional WiFi systems and would enable new applications.
Ceiling luminaires (or light fittings, as we non-engineering folk are wont to call them) have the advantage of being installed close together and ubiquitous in every building. The idea is that they can be connected to a future light-control and network-management system in office and industrial buildings. This system would then be connected to a building's communication access line. The concentrated and evenly distributed pattern of installed light sources prevents dead zones from occurring in the building.
"Our office and industrial luminaires are already networked for remote control," said Thorsten Müller, Head of Innovation at Osram. "In this R&D project, we equipped them with special broadband radio modules, allowing mobile devices like cell phones and laptops to connect to the luminaire network and transmit data."
Osram says these radio modules will increase the overall price only slightly compared to conventional office luminaires. They also reportedly perform better and will generate lower costs than WiFi access points and repeaters. In addition these new luminaires can be used for other IoT-based services, such as the collection of sensor data.
In-building cellular coverage has long been a pain-point for network coverage, and the eventual move to mmWave frequencies with 5G will only compound the problem. Hence the need to look at more innovative in-building licensed cellular solutions.
Nokia and Osram say test installations using prototypes of the new radio luminaires have demonstrated that data throughput of well over 100Mbit/s can be reliably achieved with low-priced WiFi transmitters operating at 2.4GHz. Add more sophisticated radio modules into the mix, with multiple frequencies and channel aggregation, and these speeds rise to gigabit levels. Future 5G networks will push them even higher.
"Our disruptive 5G innovation brings distributed MIMO radio systems into existing dense lighting arrays, and 'illuminates' the entire enterprise with multi-gigabit capacity to solve future needs," said Peter Vetter, Head of Access Research, Nokia Bell Labs.
The newly developed radio luminaires can be integrated into Osram's recently announced IoT platform, Lightelligence, as supplemental sources of sensor data. Lightelligence can be used to bundle numerous smart components, applications and programs. The results are new applications and services that extend Osram's business beyond lighting. The company's sensor-based logistics solutions, for example, can use a warehouse's lighting infrastructure to record inventories, monitor temperature and humidity for perishable goods and optimise the way in which warehouses are used. The system is open for the integration of all manufacturers' products, programs and interfaces.
"Our light installations are getting smarter and smarter," added Müller. "Presence detectors in office buildings can already be used to manage meeting rooms more efficiently and plan targeted cleaning as and when required. In retail stores, customers can be better addressed with the help of localised digital services."
Email Newsletters
Sign up to receive TelecomTV's top news and videos, plus exclusive subscriber-only content direct to your inbox.