Operators paving their own paths to 5G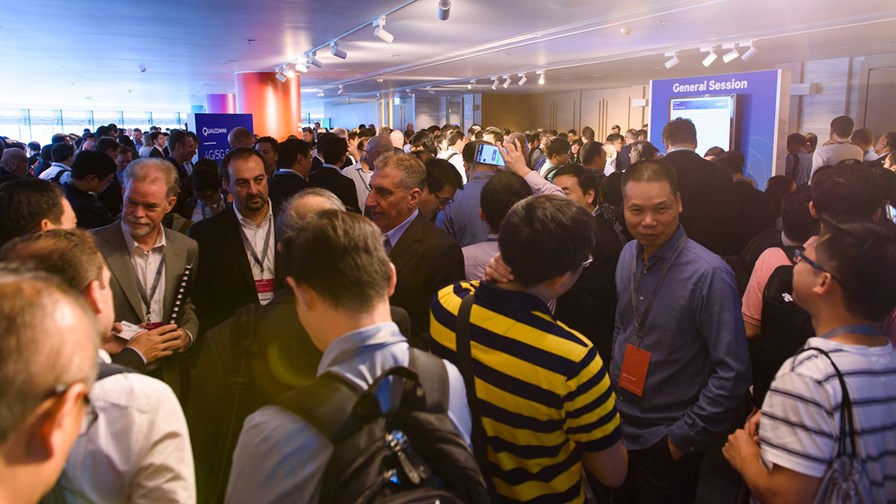 Verizon sees edge computing as crucial to unlock the full potential of 5G
South Korea looks to establish clear contrasts between 4G and 5G
Orange investigating new form factor devices for 5G in France
MTS calls for access to sub-6GHz spectrum in Russia
As operators begin to roll out their 5G networks and services, it is becoming increasingly clear that the next generation of wireless technology means different things to different operators. While there are plenty of similarities in expectation towards 5G, senior executives from the world's top mobile operators at Qualcomm's 4G/5G Summit in Hong Kong this week showed more diversity in strategy than consensus when it came to their approaches, priorities and strategies.
For Verizon Wireless, arguably the world's first operator to launch commercial 5G services, the strategic decision to launch its 5G Home fixed wireless access service was driven by the readiness of the technology.
"We believed we can create use cases one step at a time," said Verizon CTO and SVP of network infrastructure planning Ed Chan. "We wanted to be more like the west coast, where it is software driven innovation, where you start with what you have and then build on it."
5G Home now targets home users with 5G connectivity.
"We started by giving home connectivity in the US where in many cases, there was only a single provider. So we think this is a very important place where we can start – giving 5G connectivity to homes and consumers now have a choice in this case," he added.
Additionally, Chan pointed to 5G Home as a valuable test platform for the roll out of future 5G mobility services, which has already yielded results – that 5G is now faster than the rest of the internet. While an independent test of the 5G service showed download speeds topping out at 1Gbit/s, Chan said the limited speed was actually due to the Ethernet connection of the home network, and not the 5G radio access network. The bottleneck for the internet has moved deeper into the network, he said, adding that edge computing will be crucial in unlocking the full potential of 5G.
At NTT Docomo, the strategy for 5G is centred around enhanced mobile broadband, including the delivery of high speed connectivity to vehicles travelling at up to 300 kilometres per hour. According to NTT Docomo SVP and GM of its 5G Lab Takehiro Nakamura, the operator is currently looking only at non-standalone 5G NR, since what it wants is to improve the radio access network to deliver faster speeds. "We don't see any use case for standalone yet," he said, adding that the operator already has a highly flexible core network.
That said, Nakamura does not rule out standalone (SA) mode altogether. The emergence of private networks, as well as eventual ultra reliable low latency services could drive demand for SA when they arrive, he added. At the same time, Nakamura reminded the industry not to forget about 4G. As part of its service development programme, NTT Docomo is putting backwards compatibility to 4G as a high priority. "Services should be agnostic to the generation of the network," he said. "Services should work for 4G, while delivering significantly better performance on 5G."
In South Korea, this difference between 4G and 5G is now the top priority for SKT. According to SKT CTO and head of its ICT R&D Centre Jin-Hyo Park, the operator's strategy to establish clear contrasts between the performance of its existing 4G infrastructure and the upcoming 5G network means it is basically had to deploy all the new tricks of 5G.
"In Korea, we can already deliver 1Gbit/s with LTE, so it is hard to find differentiate with just the sub-6GHz band with 5G," he said. "This means the 28GHz millimetre-wave band is very important… we will have dual connectivity, so we have show the big speed difference between 4G and 5G."
Similarly, to achieve improve its network in the areas of latency, stability and security, SKT is turning to new features, like multi-access edge computing, AI and quantum cryptography to set 5G apart from its existing 4G infrastructure.
While speed and performance takes pole position for SKT, Deutsche Telekom is approaching 5G with a focus on coverage. Deutsche Telekom VP of vendor strategy and 5G technologies, Abdurazak Mudesir, reiterating recent statements by his CEO that the target for DT is to achieve 5G coverage to 99 per cent of the population and 90 per cent of the country's geography by 2025.
"Being headquartered in Germany, one of the most important use cases for 5G is cars," he said. "We have a focus on geographical coverage because our automotive industry will need coverage in areas where humans might not live."
Individual markets also have their own nuances when it comes to 5G. MTS in Russia and Orange in France both have national mandates to support digital society strategies, but have different requirements and challenges.
For example, Orange does not see 5G as a supplement or substitute for fixed broadband. As Orange connected objects technologies VP Charles-Henri Morin pointed out, France has 29 million fibre-to-the-home lines, so it doesn't need 5G to deliver broadband services. Instead, Orange is implementing 5G to support smart cities and new applications, including "new form factor devices for 5G," Morin said.
In Russia, MTS is facing several conflicting market dynamics. It requires new spectrum resources to support rapidly growing traffic on its network, but has no access to sub-6GHz spectrum, which is currently occupied by the military. While the millimetre-wave band is available, it is not optimal for supporting one of the high priority use cases for the country – agriculture.
Email Newsletters
Sign up to receive TelecomTV's top news and videos, plus exclusive subscriber-only content direct to your inbox.