O2 UK gets down to business with 5G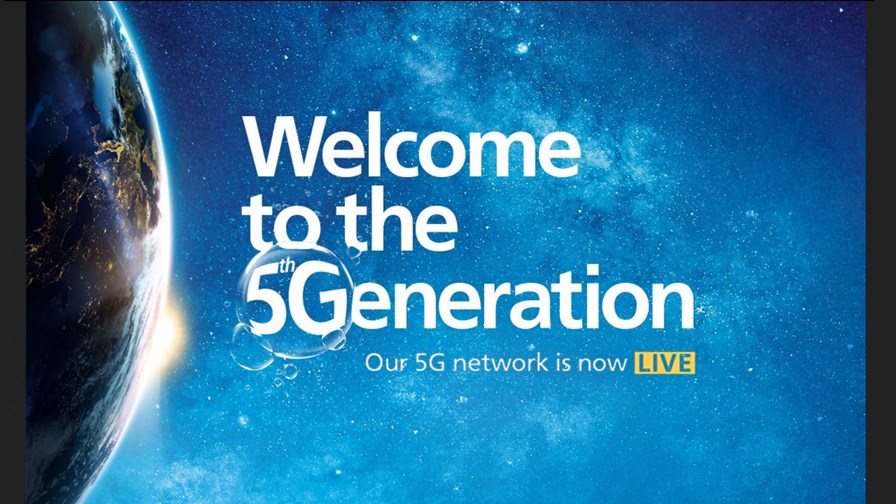 Oculus VR headset, MelodyVR subscription bundled with certain tariffs
Serious business: telco touts 5G partnerships with Samsung, ITN, Mazak
Upcoming Wayra sites will provide companies with 5G test environments
5G is a serious business, as the hype has led us to believe, and so it's no surprise that business services and enterprise partners featured prominently in O2 UK's 5G network switch-on announcement.
In addition to the run-of-the-mill 5G business tariffs, O2 is launching 5G as a bolt-on for SME and enterprise customers. The bolt-on can be added to an employee's phone plan without needing to make any changes to their contract. Stuff like this is crucial in the early phases of a 5G deployment, where network availability will be patchy at best.
To drive interest in launching 5G-based applications and services – and to hammer home the business opportunity of 5G – O2 plans to launch new Wayra innovation spaces across the UK. These will make 5G test environments available to companies of all sizes.
It is interesting to see O2 banging this drum, given the warning issued by ABI Research last month.
The analyst firm said that operators can't rely too much on enhanced mobile broadband for consumers in order to earn a timely return on 5G – which is costing more to roll out than expected. Instead, they need to pay equal attention to hunting down opportunities in the enterprise market.
O2 has been busy on that front recently, talking up some of the more innovative 5G projects it has on the go with its enterprise partners.
It is working on a 'smart ambulance' with Samsung and Visionable, which makes voice and video collaboration software for the healthcare sector.
Meanwhile, in partnership with ITN, it recently aired a live TV advert during an England rugby match. It contained footage sent from the stadium over its 5G network to ITN studios that was then immediately aired on live TV. Clever stuff.
In addition, O2 is also building a smart factory with machine tool maker Yamazaki Mazak, and it has also partnered with Northumbrian Water to identify how the utility provider might use 5G to improve employee safety.
Making sweet music
On the consumer side of things, O2 has fallen into line with Vodafone and Three by not slapping a premium price tag on its 5G plans, and by offering, at the very top end, unlimited data. This may come as music to consumers' ears; shareholders on the other hand...
O2 is trying something a bit different from its rivals though: It is offering early adopters the chance to bundle an Oculus Go virtual reality headset and a 12-month subscription to Melody VR – which lets people use their headsets to engage with live music. This time-limited offer is available on O2's new 5th Generation of Music tariffs.
"I believe 5G is going to revolutionise the way people and businesses use mobile connectivity, unlocking huge possibilities for our economy and society. No one in the country has all the answers today, but I'm excited about getting it into the hands of our customers and working with leading partners to help shape the future of 5G for the next generation," said Telefonica UK chief executive Mark Evans.
In terms of availability, O2's 5G network has gone live in six locations: Belfast, Cardiff, Edinburgh, Leeds, London, and Slough. It plans to reach 20 locations by the end of this year, and 50 by summer 2020.
Email Newsletters
Sign up to receive TelecomTV's top news and videos, plus exclusive subscriber-only content direct to your inbox.