Nokia unveils new 5G design and deployment service, and completes dual connectivity test on LTE core in China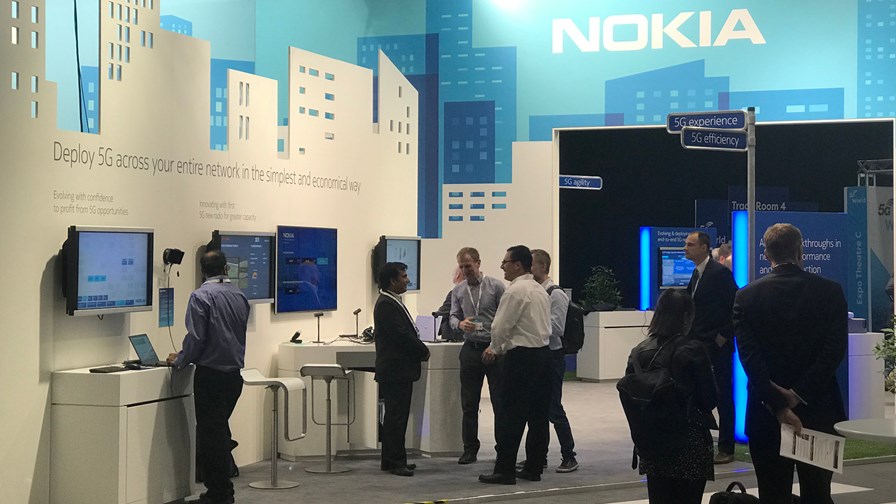 5G Digital Design concept uses AI to simulate 5G use cases
Cross-domain architecture service to transform multivendor networks
Dual connectivity data call used 5G NR on 3.5GHz and LTE on 2.1GHz
Trial conducted as part of MIIT 5G Technology R&D trial in China
As the 5G community awaits the white smoke from the 3GPP Plenary meeting in La Jolla, signifying the completion of Release 15 (pending a later drop of additional specifications in December), many have gathered in London for the annual 5G World exhibition. Nokia has kicked off proceedings with the announcement of an AI-based 5G design concept and news of a 4G and 5G NR dual connectivity data call in China.
Nokia's latest additions to its 5G Acceleration Services include a use case-driven "5G Digital Design" concept and a cross-domain architecture and site evolution services to ease the rollout of 5G networks. The vendor believes these services will deliver lower total cost of ownership and speed up time-to-market.
"It's about where to invest first - and how to keep the investments and total cost of ownership under control," said Sanjay Goel, President, Global Services at Nokia. "Our use case-focused 5G services recognize that operators might initially want to use 5G for different purposes. Leveraging Nokia's artificial intelligence, automation and multivendor expertise can help operators prioritize their investments based on their 5G strategies."
Nokia's 5G Digital Design concept that uses the company's AVA cognitive services platform and machine learning algorithms to simulate the impact of 5G use cases on networks. In the future, it will also use so-called "digital twin" technology to quickly and accurately show the technological and cost impacts of real-world 5G implementation, and provide automated recommendations for action.
Meanwhile, its cross-domain architecture is designed to simplify the complexity of multi-vendor and legacy networks, providing architecture and design solutions tailored to operator-specific 5G use cases. Site evolution services help operators to evolve their 2G-4G networks to 5G quickly and cost-efficiently, leveraging automated project management processes, real-time field collaboration and the future use of augmented reality technologies to assist installation and commissioning procedures.
Dual connectivity trial
Nokia also announced that it has successfully completed an end-to-end 5G NR data call as part of a Chinese Ministry of Industry and Information Technology (MIIT) 5G Technology R&D trial. The call was conducted using a 5G NR system over-the-air on the 3.5GHz frequency band and LTE in the 2.1GHz frequency band, supported by a 5G user equipment simulator provided by PRISMA Telecom Testing.
For existing 4G operators, dual connectivity should allow them to more rapidly create 5G coverage and services by connecting 5G NR to a 4G radio that is connected to an existing Cloud packet core (the non-standalone mode specified by 3GPP). The end-to-end data call used Nokia's AirScale Cloud RAN, AirScale baseband unit, 5G Massive MIMO active antenna, cloud packet core and home subscriber service. Nokia says it will continue to work with MIIT through 2018 trialing 5G in the 4.9GHz frequency bands.
"Nokia is ready to support dual connectivity with the AirScale radio access portfolio as it is upgradeable via software to 5G and provides single RAN support for 4G, 4.5G Pro and 4.9G as well as legacy technologies," said Marc Rouanne, president of Mobile Networks at Nokia. "As a result we can help our customers meet their early 5G deployment schedules and initial coverage demands."
Email Newsletters
Sign up to receive TelecomTV's top news and videos, plus exclusive subscriber-only content direct to your inbox.