Nokia, Intel and European telcos behind MiWaveS small cell project for 5G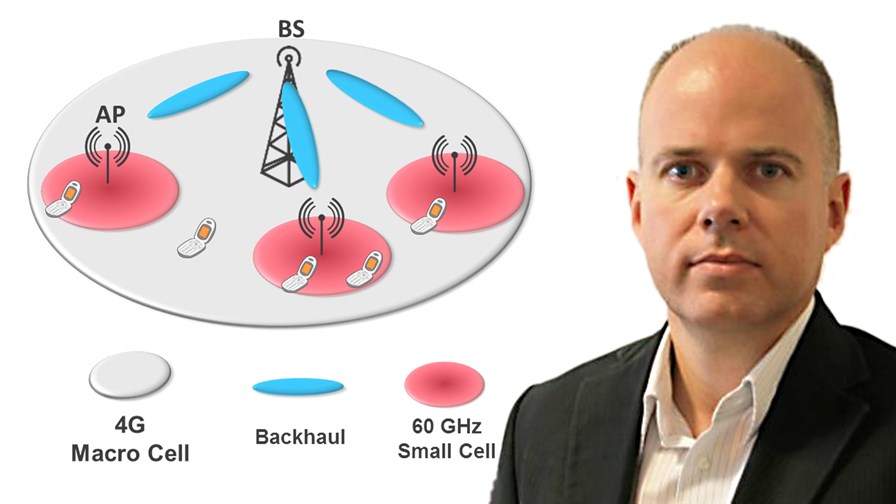 Earlier this year saw the creation of the Millimeter-Wave Small Cell Access and Backhauling (MiWaveS) project; a collaboration between 15 telecoms operators, vendors, research centres and academic institutions from eight European countries. This week the consortium had its official public launch and set out its plan to develop new radio technologies for 5G networks.
The MiWaveS project is partially funded by the European Commission's Seventh Framework Program (FP7), within the EC's Work Programme for ICT under the objective "Network of the Future". The EC is keen to support the development of future network infrastructures that allow the convergence and interoperability of heterogeneous mobile, wired and wireless broadband network technologies to enabler the future shape of the Internet.
Amongst its members are Telecom Italia, Orange, Nokia Networks, Intel and STMicroelectronics. Research partners include France's CEA-Leti and the UK's University of Surrey. The total cost of the three-year project is €11.3m, with the EC providing funding of €7.3m.
"The flexible spectrum usage of the millimetre wave frequency bands at 60GHz and 71-86GHz will enable data transmissions up to 10Gbit/s for backhaul and 5Gbit/s for mobile users access," said Laurent Dussopt, MiWaveS project manager and Leti research engineer, adding that "MiWaveS' objectives lead to significant challenges on the system architecture, networking functions and algorithms, radio and antenna technologies."
As global mobile data traffic increases over the next decade and user data rates rise accordingly, networks are going to have to cope with major bottlenecks, including the scarcity of spectrum resources below 6GHz leading to high interference levels, the public concern about microwave EMF exposure in dense areas, the power consumption of the infrastructure, and the flexibility and robustness of the network.
The deployment of millimetre wave small cells in dense urban areas is expected to not only improve the flexibility of the access infrastructure, but also the spectral and energy efficiency by the use of low-power access points.
The consortium has already produced two intermediate reports to define and specify the role of millimetre wave (mmW) small cells and backhaul.
MiWaveS' vision of cellular networks beyond 2020 is a heterogeneous network composed of mmW small cells with high data rate capacity (2-5Gbit/s near the access point, and 250Mbit/s at the cell edge) linked with mmW wireless backhaul with peak capacity of 10Gbit/s. The consortium says this network model will seamlessly combine mmW and 3GPP small cell technologies and is managed and overlaid by WCDMA, LTE or 5G macro access points.
The third plenary meeting of MiWaveS will be hosted by Nokia at its Espoo site in Finland from September 30th.
To view TelecomTV's recent coverage of Small Cell and Backhaul technologies, click here.
Email Newsletters
Sign up to receive TelecomTV's top news and videos, plus exclusive subscriber-only content direct to your inbox.