Mobile price rises in India to be dwarfed by cost of 5G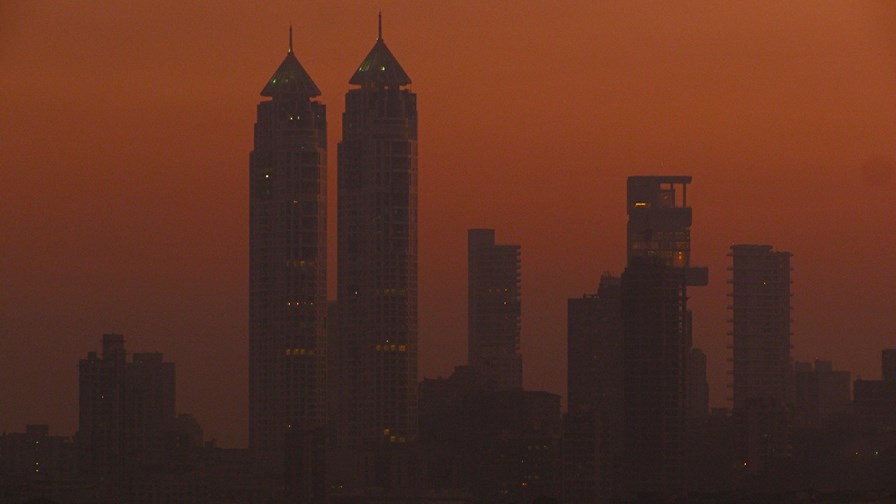 Government to push ahead with 5G spectrum sale in 2019
Proposed frequency prices remain high compared with other markets
Operators to see price, revenue increases in coming year
But 5G rollout costs remain astronomical
India's mobile operators are set to part with a sizeable amount of cash before the end of this year.
The country's new government has confirmed that its 5G spectrum auction will take place before the end of the year and despite calls from all sides to lower the cost of frequencies, the regulator is showing little sign of budging from its recommended minimum price levels. Analysts predict revenues will start to rise again this year, but the growth levels predicted will struggle to offset the enormous cost of rolling out 5G.
Having been formally reappointed as India's communications minister last week, Ravi Shankar Prasad on Monday revealed that the country will begin 5G trials in 100 days and that frequencies will be auctioned off this year. Cue another litany of complaints from within the Indian telecoms sector about the price of those frequencies, as set out by the regulator last summer.
Looking back the Telecom Regulatory Authority of India's (TRAI's) 5G recommendations and at the 5G spectrum auctions that have taken place elsewhere in the world since they were published, the cost of 5G frequencies in India does indeed look steep.
The TRAI's proposed base price per MHz for spectrum in the 3.3 GHz-3.6 GHz band works out at 4.9 billion rupees for pan-Indian coverage (the different circles all have different reserve prices). It plans to auction spectrum in 20 MHz blocks, which bumps up the minimum spend for a nationwide licence to INR98.4 billion, or around €1.26 billion. Operators will be restricted to bidding for 100 MHz each; should a telco take up its full allocation, that would raise its bill to close to half a trillion rupees, or €6.3 billion.
By way of comparison, Wind Tre and Iliad each paid just under €484 million for 20 MHz of 3.7 GHz spectrum in Italy last autumn, the auction in its entirety – including frequencies in the 700 MHz and 26 GHz bands – raising €6.55 billion. Meanwhile bidding for various paired 10 MHz blocks of 3.7 GHz frequencies in the ongoing (still) German auction stands at between €133 and €135 million, while the running total is at €6.2 billion.
With populations of just over 60 million and 80 million respectively, Italy and Germany are significantly smaller than India, with its addressable market of around 1.2 billion, and many of the costs associated with network rollout in India are also lower. But ARPUs in India are tiny by comparison, leaving the telcos with a much tougher job when it comes to recouping spectrum costs.
How low can you go?
The head of industry body the Cellular Operators Association of India (COAI) on Tuesday joined the chorus of calls for lower 5G spectrum prices. The association tweeted comments from Rajan Mathews, who believes 5G spectrum in India is overpriced by at least 30%-40% compared with international standards.
A 40% reduction would put the price of 20 MHz block of nationwide 3.3 GHz-3.6 GHz spectrum at around three quarters of a billion euros, which is still a hefty sum – especially given that there are other spectrum bands up for grabs in the same auction – but a little more palatable for the operators.
There's also a ray of hope in revenue terms for India's troubled telcos. According to CRISIL, revenue growth in the current fiscal year to the end of March 2020 will come in at 7%, reversing the declines of the previous two years.
A protracted tariff war has pushed Indian ARPU to its lowest point in a decade, despite industry consolidation, with around 20% of potential revenue lost, or more than INR400 billion, the firm's analysts noted in April.
However, "telecom tariffs have bottomed out, as reflected in stable pricing and the fact that the top three telecom companies (telcos) now have almost equal revenue market share and any price-led aggression could impact all adversely," the firm said. "Additionally, higher data usage and introduction of minimum recharge plans will lead to growth in ARPU."
For Bharti Airtel – India's second largest mobile operator with a 28% market share at the end of March, according to the TRAI – a 7% increase in domestic mobile service revenue would amount to just over INR29 billion (€373 million) in extra revenue this year. That's a sizeable amount, but would be unlikely to cover its 5G spectrum spend, let alone the additional costs associated with rolling out 5G services.
Indeed, the Economic Times on Tuesday quoted SBICap Securities analyst Rajiv Sharma, as predicting that Bharti will have to spend an incremental US$8 billion (INR560 billion) over the next three years on greenfield 5G network rollout and 4G network expansion; $5 billion of that sum will need to be allocated to 5G, even for a selective rollout, he said.
Mobile price rises are coming, but any meaningful increase could be two or three quarters away, Sharma said.
As such, a 2019 5G auction at the currently proposed prices is going to hurt.
Email Newsletters
Sign up to receive TelecomTV's top news and videos, plus exclusive subscriber-only content direct to your inbox.