Join the party: 5G groups to create their own joint events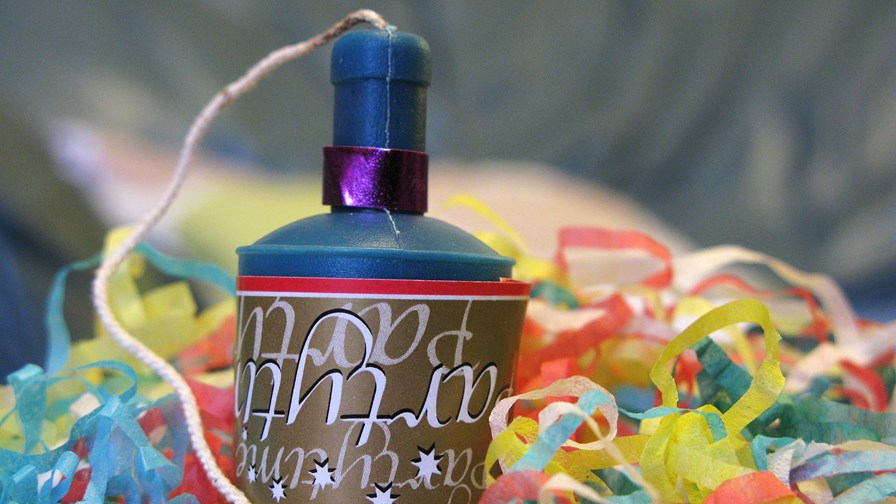 Five leading 5G associations collaborate on industry event series
4G Americas joined by 5G-PPP, 5G Forum of South Korea and others
First event will be held in Asia next year, most likely in China
3GPP announces "LTE-Advanced Pro" as name for LTE to 5G evolution
Trying to stay up to date with the fast-moving 5G developments is never easy, especially when there are so many trade events to attend, with more springing up all the time. So it's welcome news that five (Ha! The irony!) leading global 5G associations have decided to poll their resources and have signed a multi-lateral MoU for "Global 5G Events".
The Parties of the Memorandum include 4G Americas, Japan's Fifth Generation Mobile Communications Promotion Forum (5GMF), 5G Forum of South Korea, China's IMT-2020 (5G) Promotion Group, and Europe's 5G Infrastructure Association - Public Private Partnership (5G PPP). The associations have agreed to focus their efforts on supporting and organising two global 5G events per year. The as yet unnamed "Global 5G Events" will be hosted on a rotating basis between the signing associations during each half of the year on a different continent between the Americas, Asia and Europe.
The first event for 2016 will be held in Asia under the responsibility of IMT-2020 (5G) Promotion Group during the first half of the year, with another event in the second half of 2016 in Europe under the responsibility of 5G-PPP. The basic areas of interest for the events include:
Vision and requirements of 5G systems and networks
Basic system concepts
Spectrum bands to support the global regulatory process
Future 5G global standards
Promotion of 5G ecosystem growth
"Our mutual goal is to support multilateral collaboration on 5G systems," said Werner Mohr, Chair of the Board, 5G-PPP. "This is an agreement that will help the mobile industry make the most of the valuable work at our leading 5G visionary organisations."
"Innovation for a broad 5G wireless ecosystem can be helped by cooperation and collaboration," added Chris Pearson, President of 4G Americas. "4G Americas is pleased to join other leading wireless associations for 5G development as we engage on the critical first steps to plan for IMT-2020 and share our knowledge through the organized 'Global 5G Events'."
First to the party
And lest we forget LTE, the 3GPP standards organisation has this week approved a new LTE marker that will be used for the appropriate specifications from Release 13 onwards. "LTE-Advanced Pro" will be the brand name for the various new features that evolve from LTE and LTE-Advanced, when Rel-13 is complete and "frozen" in March next year.
According to the 3GPP, "the new term is intended to mark the point in time where the LTE platform has been dramatically enhanced to address new markets as well as adding functionality to improve efficiency."
The major advances achieved with the completion of Release 13 include: MTC enhancements, public safety features (such as D2D and ProSe) small cell dual-connectivity and architecture, carrier aggregation enhancements, interworking with Wi-Fi, licensed assisted access (LAA) at 5GHz, 3D/FD-MIMO, indoor positioning, single cell-point to multi-point and work on latency reduction. Many of these features were started in previous Releases, but will become mature in Rel-13.
As well as sign-posting the achievements to date, the 3GPP says the introduction of this new marker confirms the need for LTE enhancements to continue along their distinctive development track, in parallel to the future proposals for 5G.
Email Newsletters
Sign up to receive TelecomTV's top news and videos, plus exclusive subscriber-only content direct to your inbox.