Huawei chairman warns of barriers to 5G deployment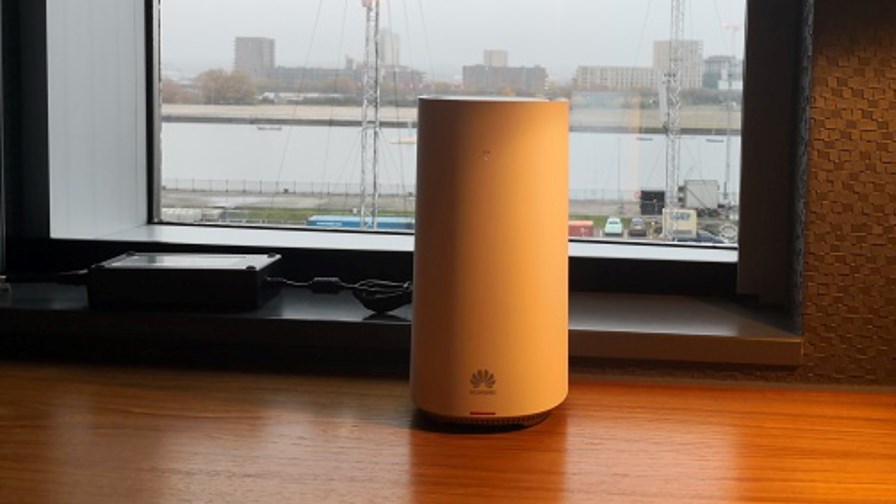 Huawei chairman Ken Hu says 5G is ready to use
He adds that "it's affordable, and most importantly, demand is real"
Vendor announces it has shipped 10,000 5G base stations
Showcased a 5G home broadband router with UK telco Three
"5G will start a technology revolution," said Ken Hu, Huawei's Rotating Chairman. "It will bring new power to all ICT technologies, and trigger sweeping changes in business. There will be new opportunities the likes of which we've never seen."
Hu was speaking at the vendor's annual Global Mobile Broadband Forum event in London this morning, and used the occasion to outline the company's vision for the future of 5G. He said we should all adopt a "fresh mindset" to define new devices and develop new applications, and thereby maximise the value of 5G. According to Huawei, 5G will bring about five fundamental changes to our industry:
Connectivity will become a platform
Everything will move online
The world will go all cloud
Devices will be redefined
User experiences will be truly holistic
"From all angles, 5G is ready," Hu added. "It's ready to use, it's affordable, and most importantly, demand is real. Of course, there are still some barriers to 5G deployment." Ah yes, the barriers to deployment. The famous fallback protection in case 5G doesn't actually change the world – blame the regulators.
To remove these barriers and help speed up deployment, Huawei wants governments to accelerate the process of harmonising and releasing continuous bands of large-bandwidth 5G spectrum – and obviously at a total cost lower than 4G. "As for sites, deploying networks is expensive business," he said. "We encourage governments to make more public resources available for site deployment. Shared utility infrastructure, such as rooftops and light poles, can help carriers cut costs and time, and can even open up new revenue streams for public utilities."
Meanwhile, Huawei teamed up with Three UK to showcase a 5G home broadband demonstration using Three UK's 100MHz C-Band spectrum and Huawei's latest 5G home broadband router. Huawei says it will continue to work with Three to conduct further 5G service tests in the UK, which are expected to be released to the public in densely-populated urban areas and train stations, paving the way for the full commercial launch in 2019. The service is expected to deliver a maximum download speed of 2Gbit/s, with an average of 1Gbit/s for a single user.
"The 5G trials we carried out today demonstrate the opportunity this technology brings to the home broadband market," said Yang Chaobin, President of Huawei 5G Product Line. "Huawei will continue to work with Three UK to bring customers more market-leading commercial applications of 5G."
Email Newsletters
Sign up to receive TelecomTV's top news and videos, plus exclusive subscriber-only content direct to your inbox.