Germany fires starting gun on contentious 5G auction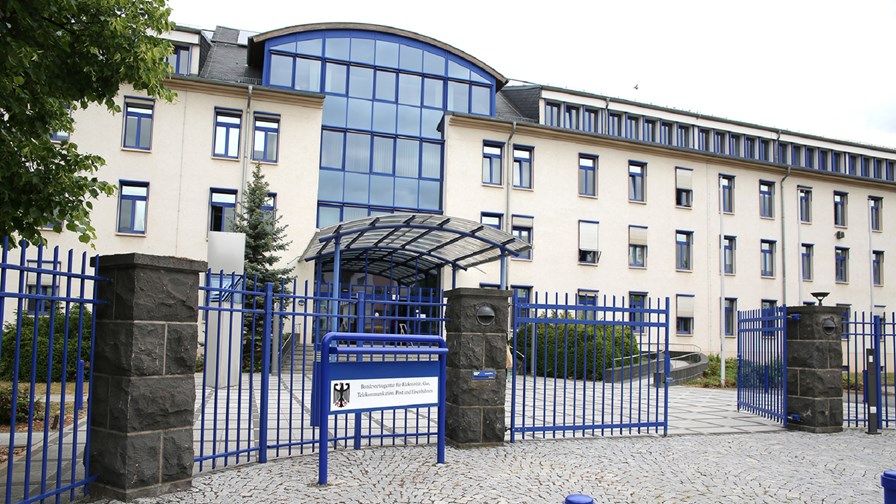 Initial rounds raise north of €326 million for govt coffers...
...but BNetzA says 'revenue maximisation' is not a priority
Coverage obligations mean revenue might elude telcos too
It is apt that German telco regulator, the Bundesnetzagentur (BNetzA), has its Mainz office on the site of an old army base, given that on Tuesday it kicked off its 5G auction while under siege from legal challenges and a smouldering diplomatic row about Huawei.
While Cologne's Administrative Court late last week dismissed Deutsche Telekom, Telefonica and Vodafone's attempt to postpone the auction, it is worth remembering that the ruling only related to emergency appeals filed by the operators in a bid to bring an immediate halt to the process.
The operators still have separate, ongoing legal challenges to the auction rules, and as Telefonica said in a Reuters report on Friday, it could lead to the auction results being retroactively cancelled.
The lawsuits don't seem to have suppressed the participants' appetite for frequencies though. At the time of writing, the auction had raised €326.8 million after six rounds of bidding.
"It is good that the auction is now beginning and we can thus promote the further expansion of the mobile network in Germany," said BNetzA president Jochen Homann, in a statement on Tuesday.
The aforementioned big three telcos have been joined by MVNO and budding fourth operator, 1&1 Drillisch. All of them have been vying aggressively for what appears to be the so-called beachfront spectrum blocks, with bids on individual lots in both the 2 GHz and 3.6 GHz bands coming in at more than €25 million.
A total of 420 MHz is going under the hammer; according to local media, the government is expected to rake in €4 billion-€5 billion in total. If the auction generates that much, it will understandably be compared with Italy's 5G auction, which raised a whopping €6.5 billion last autumn.
As we have pointed out before though, headline figures tell only a small part of the story. In Italy, 1,275 MHz of spectrum went under the hammer. With a population of around 60 million, that equates to around €0.85 per MHz per capita. If Germany raises €4.5 billion from its auction, it means operators will have paid around €0.13 per MHz per capita, a much more reasonable sum.
Of course, BNetzA insists that a large windfall comes a distant second to enabling operators to rapidly deploy 5G.
"Revenue maximisation is not the aim of the Bundesnetzagentur," Homann said.
With operators required to cover 98 percent of households and all major highways and train lines with their newly-won spectrum by 2022 – and keeping in mind that the 2 GHz and 3.6 GHz bands do not lend themselves particularly well to long range coverage – it seems that revenue maximisation might not be on the cards for telcos either.
Another ghost at the feast
In addition to the legal challenges, questions still linger over Huawei's participation or otherwise in German 5G build-outs.
The country has not outright banned operators from using Huawei equipment. However, earlier this month, BNetzA did unveil a set of measures designed to safeguard networks from cyber attacks and snooping by foreign governments.
They establish various additional requirements for operators, such as making sure security-related network components have been approved by the government before they are used, and ensuring that operators don't rely on a single supplier for their whole network.
However, one of them is a bit woolly and could still lead to uncertainty about whether operators are allowed to use Huawei's products:
"Systems may only be sourced from trustworthy suppliers whose compliance with national security regulations and provisions for the secrecy of telecommunications and for data protection is assured."
The threshold of trustworthiness and what that looks like, and the merits of any assurances given, could give rise to some interesting discussion about the inclusion or exclusion of the likes of Huawei.
This uncertainty may have to be factored in by those operators currently bidding for 5G spectrum.
Email Newsletters
Sign up to receive TelecomTV's top news and videos, plus exclusive subscriber-only content direct to your inbox.